Fiorentina vs Tottenham: Mauricio Pochettino admits tough balancing act in Spurs team selections with Capital One Cup final looming
Spurs will play Chelsea at Wembley on Sunday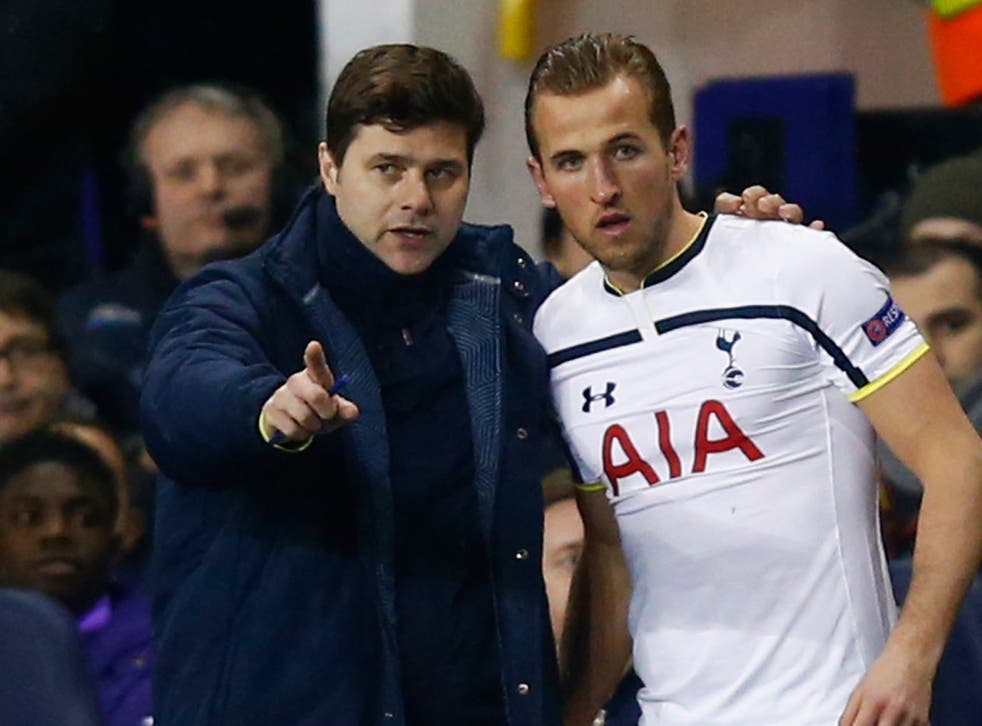 Mauricio Pochettino fears his reputation as a coach will be judged by the team choices he makes in the next 72 hours.
Tottenham face Fiorentina here on Thursday night knowing they must score to progress to the last 16 of the Europa League after drawing 1-1 at White Hart Lane, before they turn their attention to the Capital One Cup final against Chelsea at Wembley on Sunday.
Tottenham will stay in Italy after the game to train at Coverciano – the Italian equivalent of St George's Park tomorrow before returning to England. Pochettino has a difficult balance to strike in his team selection for both games and he knows history will be unforgiving if Spurs lose twice.
"If you rotate against Fiorentina and then at Wembley and win them both, you are a genius," said Pochettino. "If you lose this game and then the final, you are a bad coach. It's not fair.
"We have to be clear and identify that Fiorentina is our first final. Sometimes you take a decision and it turns out to be right or wrong, but I'm still the same coach.
"It is a very busy period and it's difficult for the players to recover. That's why we decided to stay here after the game, train at Coverciano and then fly to London. It's very important to sleep well after the game, eat well, to recover, because Sunday is another final and we need to provide the players with the best chance to be fresh."
Pochettino has left Younes Kaboul, Emmanuel Adebayor and Étienne Capoue in London but all his other main players are here.
The head coach leapt to the defence of Tottenham fans after authorities in Florence prepared for a 24-hour lock down ahead of Thursday's tie.
Perhaps unnerved by events in Rome last week, where Feyenoord supporters wreaked havoc on the Eternal City, officials have imposed a city-wide alcohol ban.
About 1,300 police officers are to be deployed in the centre of Florence and close to the stadium, which is about 1,000 more than is customary for a league game. For 24 hours the authorities have instructed bars and supermarkets in the city not to sell alcohol. About 2,200 Tottenham fans are expected to make the trip.
But Pochettino insisted: "Our fans are very respectful. In the games we've played before in the Europa League, in Cyprus, Serbia, Greece and Turkey, the behaviour of our fans was [respectful] and there were no problems. Tomorrow is a day for our fans to enjoy the game."
"It's maybe better to be careful but our supporters' behaviour was fantastic for the last three games."
Register for free to continue reading
Registration is a free and easy way to support our truly independent journalism
By registering, you will also enjoy limited access to Premium articles, exclusive newsletters, commenting, and virtual events with our leading journalists
Already have an account? sign in
Register for free to continue reading
Registration is a free and easy way to support our truly independent journalism
By registering, you will also enjoy limited access to Premium articles, exclusive newsletters, commenting, and virtual events with our leading journalists
Already have an account? sign in
Join our new commenting forum
Join thought-provoking conversations, follow other Independent readers and see their replies