Gareth Bale forced to give up driving supercars because they're causing the Real Madrid forward's hamstring injuries
Bale has been signed up to a £30,000 supercar scheme that gives him access to a new £300,000 supercar every two months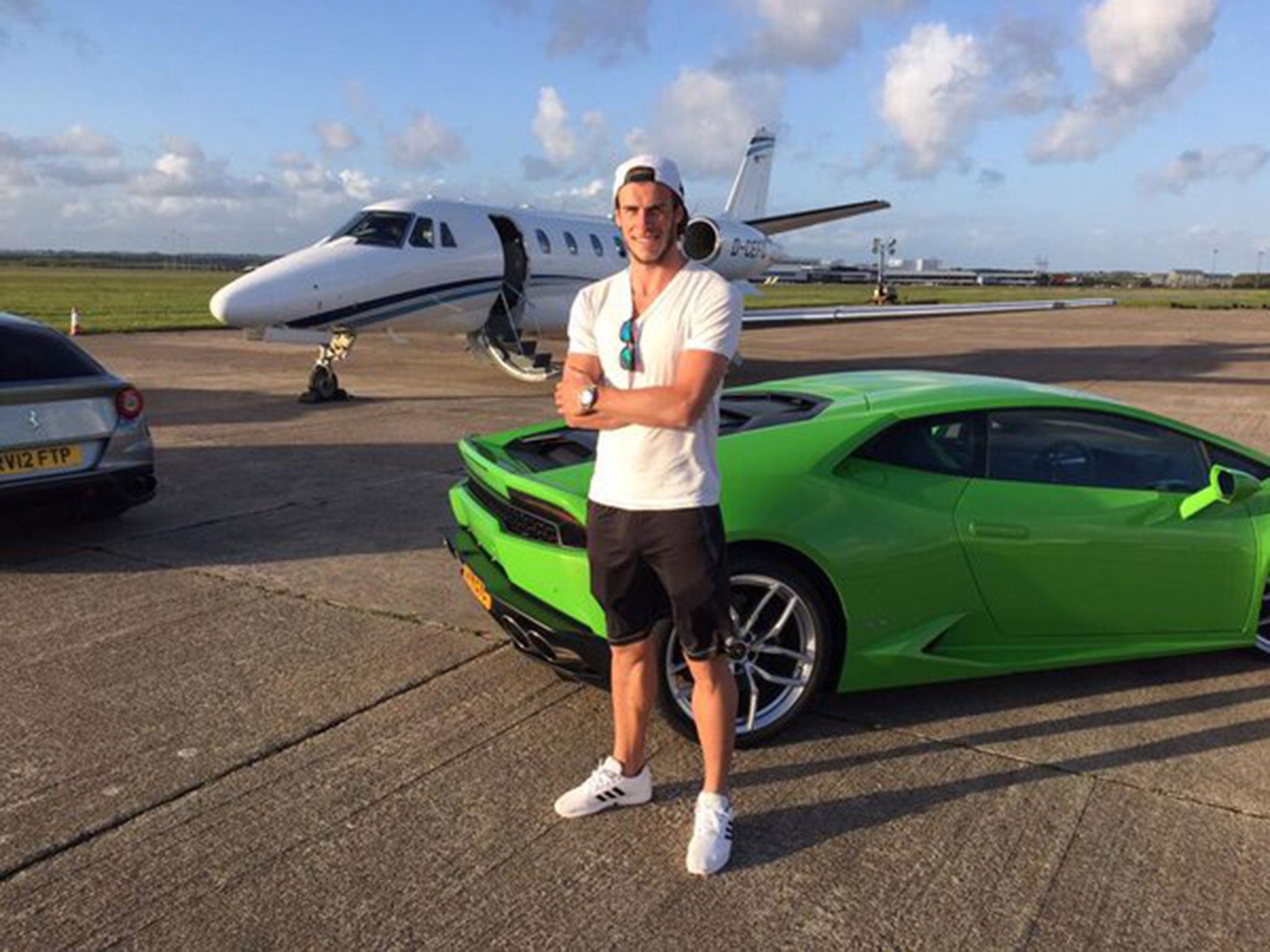 Gareth Bale has stopped himself from driving luxury supercars in Spain because he believes it is the root cause of his hamstring injuries that have blighted his Real Madrid career.
The £300,000-a-week forward has been signed up to a scheme since July this year that allows him access to a fleet of supercars every two months, all for the fee of £30,000-a-year.
To put that figure in comparison with the Wales international's wages, he earns more than that in a single day. But Bale, who has posted pictures of himself alongside the top-of-the-range supercars on social media in the past, has pulled out of the scheme because the low-slung seats in cars such as the Lamborghinis he's been spotted in are putting too much strain on his hamstrings.
Supercar firm Auto Vivendi ensure that one of their many supercars is available for Bale the moment he steps off the plane when he returns to the Spanish capital, while they also deliver his latest ride straight to his door step when he changes vehicle every two months.
But a source close to the player reportedly told The Sun that his supercar days are over for now, and he will instead stick to slightly larger cars that put less strain on his body in order to stay fit on the pitch.
"The Lamborghinis are the worst — lots of footballers find that," the source said. "There's plenty of time to race around in one when he's retired so he's had to reluctantly pull out of the scheme."
Since beginning the scheme, Bale has been seen posing alongside a £325,000 Lamborghini Aventador Roadster, a £280,000 Ferrari and a £160,000 Mercedes-AMG SLS.
However, Manchester United fans have immediately seen the funny side of things, and have taken to Twitter to offer him a brand new Chevrolet if he feels like moving to Old Trafford anytime soon.
Join our commenting forum
Join thought-provoking conversations, follow other Independent readers and see their replies