Gerd Müller goal record can fall to Lionel Messi tonight
Barcelona forward one away from equalling 40 year old record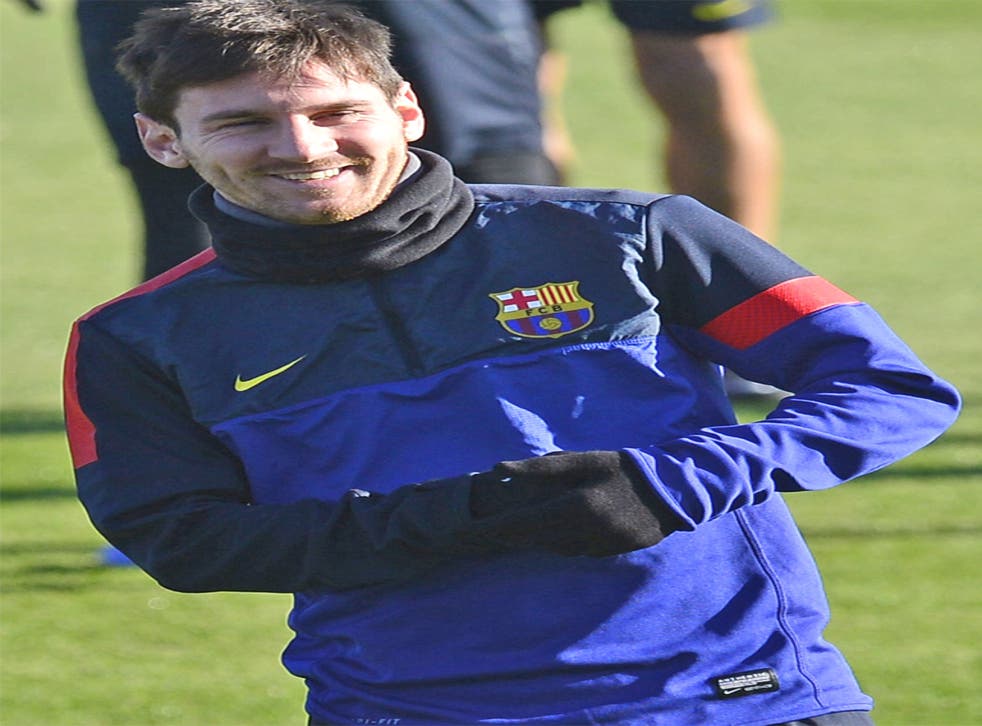 Barcelona will give Lionel Messi a chance to make history tonight as the striker aims to beat the 40-year-old scoring record of Gerd Müller.
Tito Vilanova, the Barça coach, will rest several key players for the game against Benfica at the Nou Camp but will play the team's talisman, who is one goal short of the 85 scored by Müller for club and country in the calendar year of 1972.
The presence of Messi in the Barcelona team will reassure Celtic, who need to better Benfica's result to qualify for the Champions League knockout stage, as Javier Mascherano, Jordi Alba, Xavi, Andres Iniesta, Cesc Fabregas and Pedro Rodriguez will not play.
Vilanova said: "We need to be as natural as we can about this. Messi has the chance to achieve it and, if we are all waiting expectantly for him to do it, it will make it harder for him. I think he is used to living with all this about him.
"Leo was rested last week against Alaves in the Copa del Rey. He is the same as always. He always wants to play and is in his best habitat when he is playing. I'm excited that he plays. For us, that is always better."
Messi, whose 84 goals in 2012 have come for Argentina as well as Barcelona, would have five more games to equal or beat Müller's record if he fails to do so tonight.
He has already beaten Pele's record of 75 goals in a calendar year, which he scored in 1958. However, Messi has taken 85 games to get to this year's tally, while Pele needed 53 and Müller 60.
Messi in figures
84 Messi is one short of Gerd Müller's record of 85 goals scored in a calendar year.
1972 Record has stood for 40 years.
9 Number of hat-tricks scored in 2012 by Messi - seven for Barcelona and two for Argentina.
Join our new commenting forum
Join thought-provoking conversations, follow other Independent readers and see their replies