Goalkeeper Martin Hansen scores incredible back-heel goal in Eredivisie match for ADO Den Haag
Former Liverpool player netted stoppage time equaliser against champions PSV Eindhoven
Simon Rice
Wednesday 12 August 2015 11:44 Comments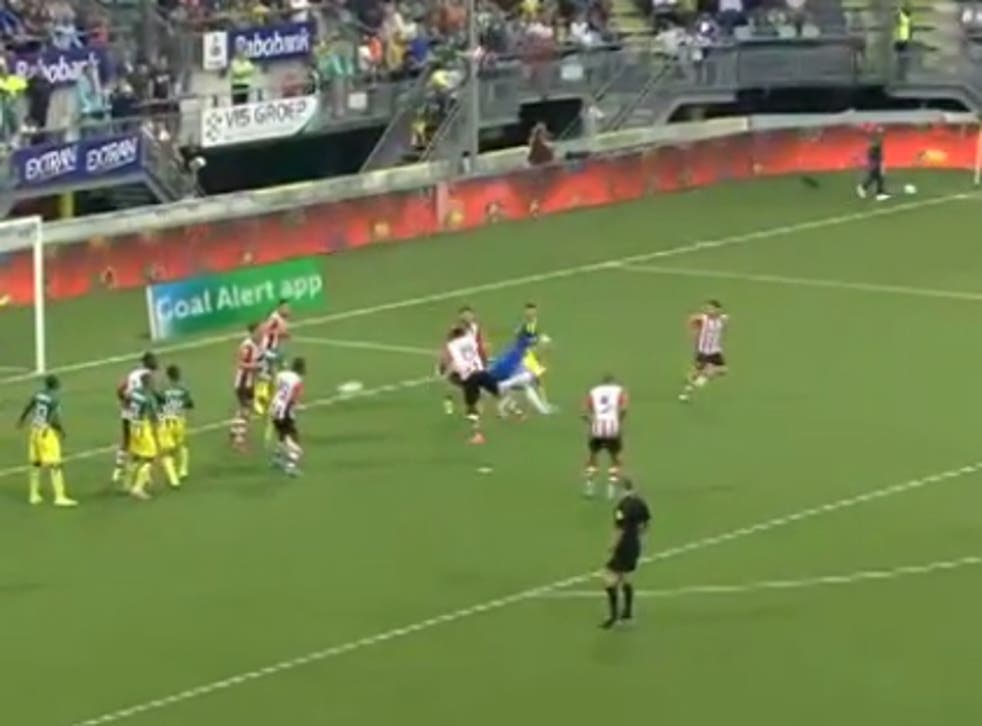 An injury time equaliser in front of your own fans is a great way to end a game.
And it doesn't get much better than scoring with a back-heel.
Or against the champions.
Combine all those elements with the goal scorer being the keeper and you've got the ingredients for something a bit special.
That's what happened during last night's Eredivisie match between ADO Den Haag and PSV Eindhoven. With ADO Den Haag trailing 2-1 at home to the Dutch champions, goalkeeper Martin Hansen went up for a free-kick with just seconds left on the clock.
But rather than loft the ball in high to the former Liverpool stopper, the free-kick went a little behind Hansen. He had to improvise and did so with a back-heel that if it were performed by Lionel Messi we'd be saying was the goal-of-the-season already.
The goal from Hansen, who was on Liverpool's books between 2010 and 2012 but who never played a game for the Reds, saw the match end 2-2.
Register for free to continue reading
Registration is a free and easy way to support our truly independent journalism
By registering, you will also enjoy limited access to Premium articles, exclusive newsletters, commenting, and virtual events with our leading journalists
Already have an account? sign in
Join our new commenting forum
Join thought-provoking conversations, follow other Independent readers and see their replies