Goal-shy Torres plays the assistant to give Chelsea perfect start
Chelsea 2 Bayer Leverkusen 0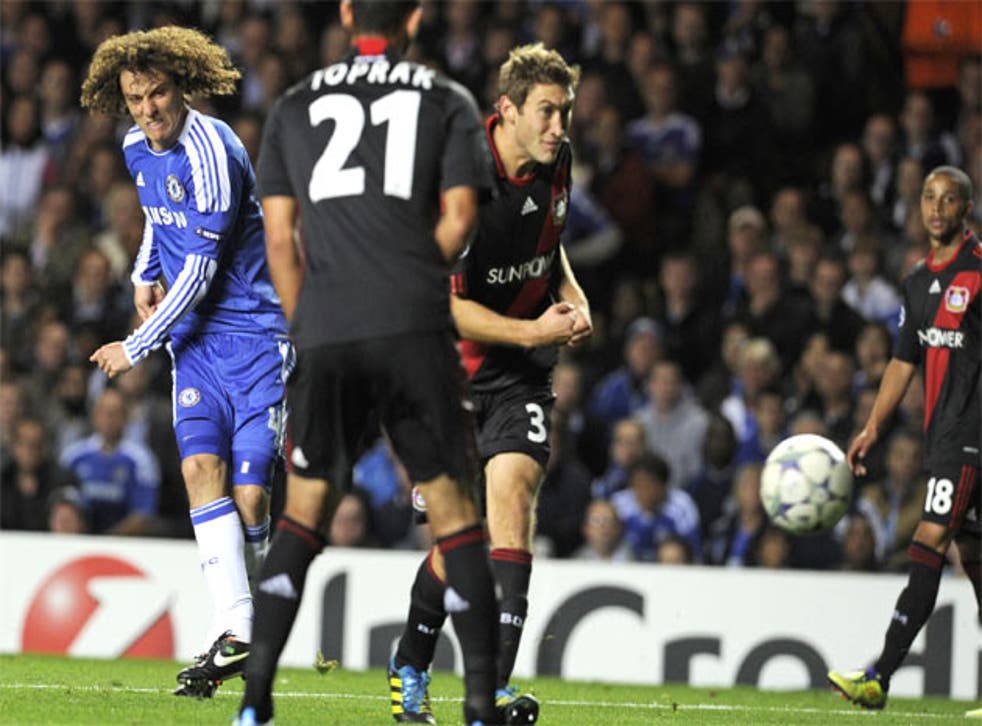 Deep in injury-time last night with the opposition's goal in his sight and only the goalkeeper to beat, Fernando Torres had a decision to make. He could pull the trigger himself and try to end a run of games without a goal that goes back to April or he could square it to Juan Mata, who needed this goal much less than him. In fact, there is no-one in English football who needs a goal more than Torres does now.
That Torres opted to tee up Mata for Chelsea's second goal told us a little more about the mindset of the £50m striker who has just one goal in 23 games for the club he joined in January. It suggested that Torres is coping with the burden of being the highest-profile non-goalscoring goalscorer in English football. He took the unselfish option when, to put it bluntly, no-one would have blamed him for lashing the ball at goal.
For Torres it is inevitable at the moment that he will be the story if he scores and he will be the story if he does not. This was not the most confident Chelsea victory in a Champions League opener, that they dominated but did not score in until 65 minutes gone and two major substitutions made. Yet in the end it came down to how far down the line Chelsea are in getting Torres back to the kind of form that persuaded Roman Abramovich to pay all that money for him in January.
The verdict last night? No goals but two assists. Anxious and tending to over-elaborate in front of goal when given his chance, Torres was a lot more assured in making the first goal for David Luiz and the second for Mata. Didier Drogba is not fit for Sunday's game against Manchester United, Andre Villas-Boas said last night, which means there is much less chance of Torres being left out at Old Trafford.
The Chelsea manager, who had an anxious debut in Europe's leading club competition, said that he had resolved the issues over Torres' controversial interview that the striker gave while on international duty last week. But there is still a great deal to do at Chelsea for this young manager who must balance the many egos and talents within his dressing room.
Villas-Boas made a bold move last night in leaving out John Terry and Frank Lampard from the team, the former of whom was not even on the bench. In the end he was forced to bring Lampard into the game, along with Nicolas Anelka, but there was no mistaking a major change of attitude towards two players who have always played when they have been fit.
You could justify the omission of Terry and Lampard from last night's team on a few grounds. Terry played every minute of both England games next week. Lampard played most of the second match. Both of them are not getting any younger. And both of them, presumably, will be required to play against United on Sunday.
But the point about Lampard and Terry is that these two have historically always played every Chelsea game. In previous years it would not have mattered if one of them had played two England internationals, every league game and five sets of tennis in the US Open final the night before. He would have started. By way of example, Terry even began the club's only Carling Cup game last season and Lampard may well have done had he been fit at the time.
Later Villas-Boas explained that it was an issue of "fairness" towards Lampard and Terry's team-mates, not a consideration that had ever been regarded as important under previous regimes. "It's just fairness [in regard] to the amount of talent that we have at our disposal," he said. "If you look in depth at our squad, you see the amount of talent we have. It would be a mistake for me not to try and keep everybody motivated. That's the task of any manager."
In their stead, Daniel Sturridge and Mata were in. This was new Chelsea. The mind drifted back to Torres' dream of a Chelsea team without the "old" and "slow" players cited in that interview. It was another big call from a manager who is marking himself out as a man prepared to make the tough decisions. But for him to be vindicated, his team needed to win.
Although in the last minute of the game Torres was cool enough to defer to Mata, he did not look so calm early on. A two-footed lunge on Simon Rolfes, for which the striker was booked, told you that he was wound up tight. As ever with Torres you find yourself asking those two questions. Has he lost something from his game? Or he is just very unlucky when it comes to the chances that fall his way?
On 28 minutes, Torres got the ball in the area in a promising position but, twisting and turning, could not get away from Rolfes in the Bayer Leverkusen penalty area. Chelsea had a goal ruled out for offside after just four minutes when Raul Meireles back-heeled Torres initial back-heel into the goal. Even before then Leverkusen had one disallowed themselves, and that decision looked harsh.
After the break, the best of Leverkusen's chances fell to Michael Ballack, returning to the club where the supporters retain a great fondness for him. The old boy never scored many for Chelsea and when he ran onto André Schürrle's knockdown you did not really fancy his chances. Even so it needed a very good save from Petr Cech to stop him.
A minute after Anelka and Lampard came on, Torres cushioned a cross from Florent Malouda into the stride of Luiz who did a very good job of beating goalkeeper Bernd Leno with a low shot from the edge of the area.
Immediately, the pressure was drawn out of the situation for Chelsea. Anelka was excellent and both Mata and Lampard went close with shots at goal before Torres broke free and cut the ball back for Mata to score. It was not a goal for Chelsea's most expensive asset. But it was the next best thing.
Man of the match Ivanovic.
Match rating 6/10.
Referee S Lannoy (France).
Attendance 33,820.
Register for free to continue reading
Registration is a free and easy way to support our truly independent journalism
By registering, you will also enjoy limited access to Premium articles, exclusive newsletters, commenting, and virtual events with our leading journalists
Already have an account? sign in
Register for free to continue reading
Registration is a free and easy way to support our truly independent journalism
By registering, you will also enjoy limited access to Premium articles, exclusive newsletters, commenting, and virtual events with our leading journalists
Already have an account? sign in
Join our new commenting forum
Join thought-provoking conversations, follow other Independent readers and see their replies