Gonzalo Higuain claims he was forced out of Juventus to make way for Cristiano Ronaldo
Higuain joined Juventus from Napoli in 2016 for a then Italian record €90 million fee
Tom Kershaw
Thursday 18 October 2018 11:33 Comments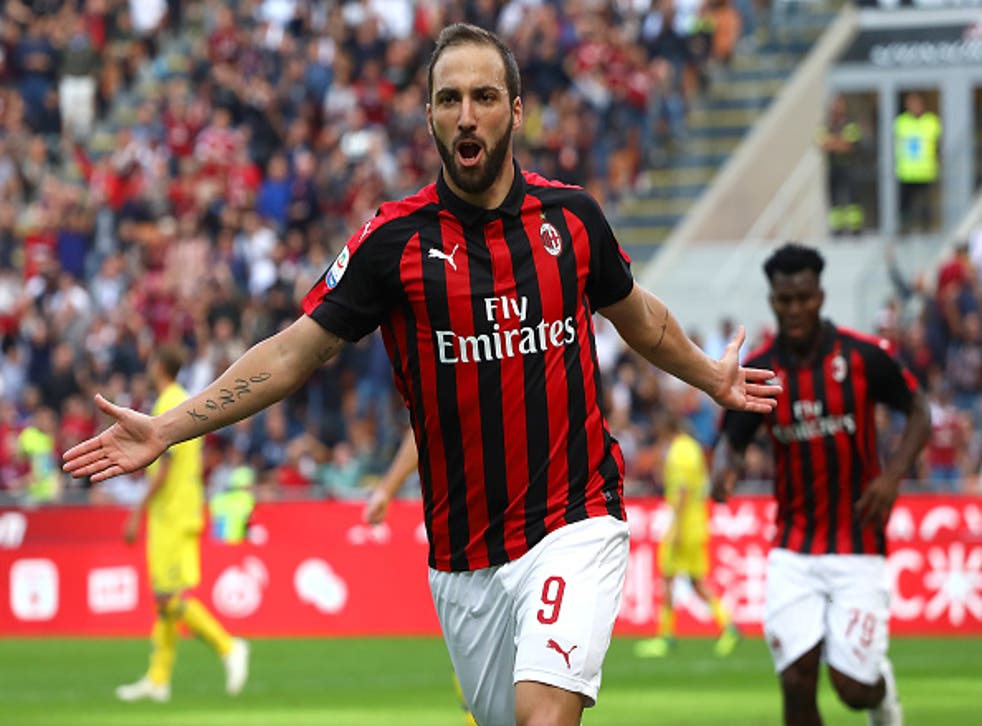 Gonzalo Higuain claimed he joined AC Milan this summer after being forced out of Juventus to make way for Cristiano Ronaldo.
Higuain controversially joined Juventus from Napoli in 2016 for a then Italian record €90 million fee and scored 55 goals in 105 appearances while claiming successive Serie A titles.
The Argentinian striker joined Milan on loan in August shortly after Ronaldo's arrival was confirmed.
"The decision to leave was not mine," Higuain told Gazzetta dello Sport. "I gave everything for Juventus, I won several titles, after which Cristiano arrived.
"The club wanted to make a leap in quality and they told me that I could not stay and that they were trying to find a solution. The best solution was Milan ".
Higuain claimed he felt the rumblings of discontent as early as last May when he was left out of the Juventus side who took on Milan in the Coppa Italia final in May.
"Mine is a feeling of affection because they treated me very well," he added. "Companions and supporters have given me huge affection. But I did not ask to leave. Basically, everyone says it, they sent me away."
"That day, I had the feeling inside may that maybe something had broken down. And then they signed Ronaldo.
"Milan have given me something more after a World Cup which wasn't great. I found what I was looking for."
Higuain has scored four in his first nine games for Milan, but his new club are languishing in tenth place in the Serie A table under Gennaro Gattuso, already 12 points behind his league-leading former side.
Register for free to continue reading
Registration is a free and easy way to support our truly independent journalism
By registering, you will also enjoy limited access to Premium articles, exclusive newsletters, commenting, and virtual events with our leading journalists
Already have an account? sign in
Join our new commenting forum
Join thought-provoking conversations, follow other Independent readers and see their replies