Hatem Ben Arfa files £7m lawsuit against PSG for loss of earnings
The midfielder was frozen for 15 months before his contract expired in the summer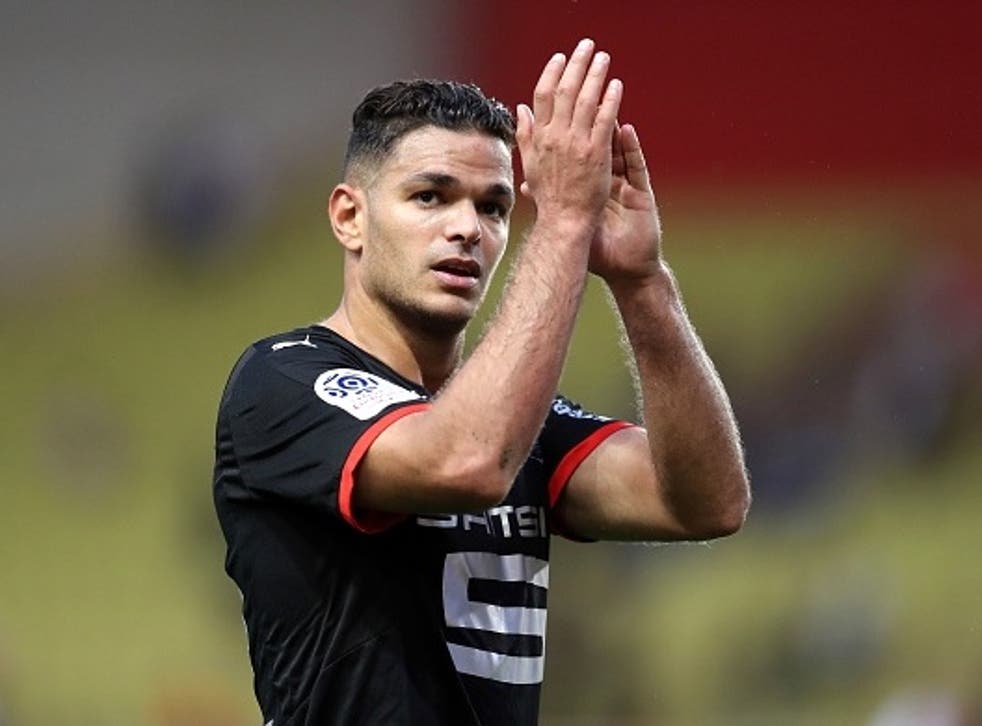 Rennes midfielder Hatem Ben Arfa has filed a £7m loss of earnings lawsuit against former club PSG, after the midfielder was frozen out of the first team for 15 months by the French champions.
Ben Arfa, who joined Rennes on a two-year deal in September, also claims that PSG's treatment – banishing him to the reserves - amounted to "discrimination and workplace harassment".
The 31-year-old's lawyer, Jean-Jacques Bertrand, alleges that PSG did everything to make the player crack and "push him to leave" before his contract eventually expired in the summer.
The Moroccan's contract was heavily weighted on performance bonuses, due to his career being blighted by persistent injury problems, meaning his earnings were severely hampered after missing almost 70 matches and being forced to train with the reserves.
"An important part of his contract was conditioned on his performance on the field," Bertrand said in an interview with Sky Sports. "So, he is prevented effectively from participating and being able to fulfil his contract."
"Hatem considered that this period was very harmful to him. He believed that, with a personal coach, he would be able to find another club immediately, and he did.
"He believed he would regain a highly competitive level quickly but, as everyone knows in this business, you need weeks and weeks to get in full shape, after being prevented from playing official games for 15 months."
Ben Arfa's lawyer claims the player was effectively ostracised from the squad by Unai Emery after a comment he made to the Emir of Qatar after a training session angered club president Nasser Al-Khelafi.
"The explanation of this situation is that, a few days after a match, in April 2017, the Qatari Emir and owner of the club came to a training session," Bertrand continued.
"At the end of it, all the players came to salute him, and Hatem, as any other football player, came to the Emir and said: 'I am happy to speak to you because I sent a few messages to the president and he didn't reply'.
"It seems to me this is a pretty obvious thing to say, especially in a comical tone. No bad intentions, but apparently the president didn't take it very well."
PSG have rebuffed Ben Arfa's claims, inisting that he was ordered to join the reserves for sporting reasons alone.
Join our new commenting forum
Join thought-provoking conversations, follow other Independent readers and see their replies