How Johan Cruyff fell in love with Liverpool, Anfield and English football to create his biggest regret
One of the Dutchman's few regrets was not playing or coaching in English football
Jack Pitt-Brooke
Tuesday 08 November 2016 11:19 Comments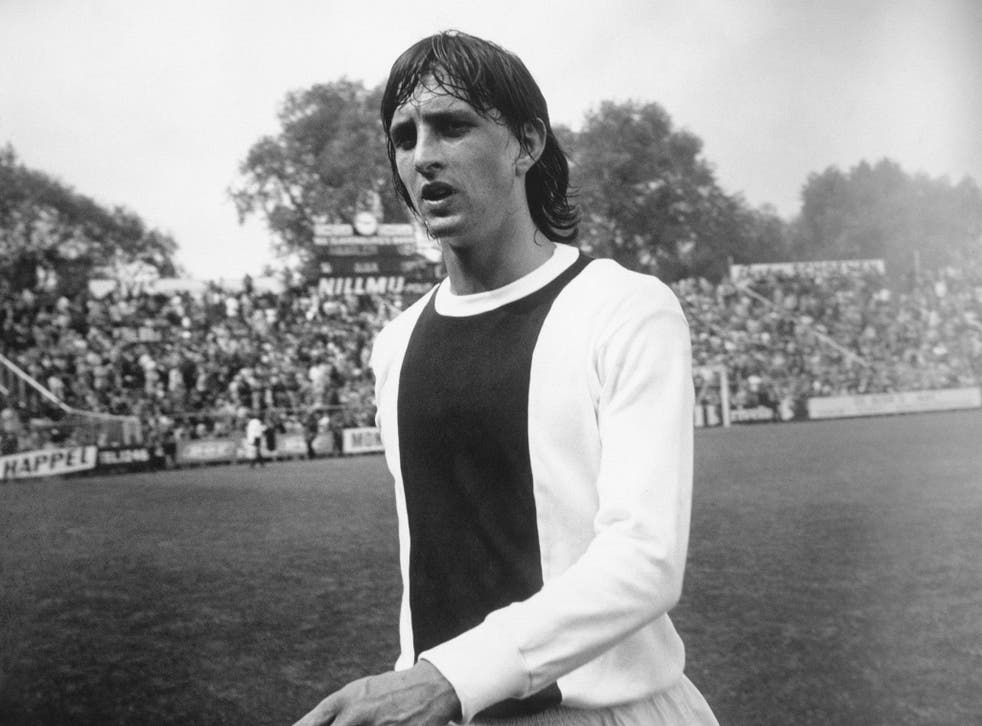 Johan Cruyff had two regrets at the end of his career, according to his son Jordi. One is that he did not coach the Dutch national team at Italia '90, the other is that he never got the chance to play or coach in England.
Cruyff made his name in Holland, Spain and the United States, but he always loved English football, ever since he faced Liverpool with Ajax as a 19-year-old in December 1966.
It was the second round of the 1966-67 European Cup, as Rinus Michels' Ajax faced Bill Shankly's Liverpool. The English side had just won their second First Division title in three years, winning the 1965 FA Cup in the year in between. They were at the peak of their powers under Shankly, who joked before the match that he had never even heard of his Dutch opponents.
Cruyff had only broken into the Ajax first team the year before and was thrilled at the chance to face these illustrious opponents. "At that time, Liverpool were not just the best club in England, but one of the strongest teams in the world," he wrote in his posthumously-released autobiography My Turn. "The Liverpool team included players like Ron Yeats, Ian St John, Tommy Lawrence and Peter Thompson, good footballers that we had all heard about."
But the first leg, at the Olympic Stadium in Amsterdam, went down in history, as the mistwedstrijd, 'the fog game'. In an almost unplayable thick mist, Ajax raced into a 4-0 lead and ended up winning the game 5-1. It was clear vindication that Michels' original work at Ajax was bearing fruit, and raising his players to a level where they could embarrass the very best in Europe. "In a technical sense," Cruyff wrote, "the English champions were blown away."
When the teams went back to Anfield for the second leg, Shankly bravely predicted that Liverpool would overturn the "freak result", win 7-0 and march through into the next round. But Cruyff scored twice in a comfortable 2-2 draw, sending Ajax through. What made the biggest impression on the teenage Cruyff, though, was the Anfield atmosphere.
"I stood on the pitch at Anfield with goosebumps, because of the atmosphere," Cruyff remembered. "My happiness at our progress was matched only be the impression Anfield had left on me; from that evening English football had captured my heart. I had never seen anything like this – the passion for the game, and how much the fans wanted their team to win, and it made me think that one day I would like to play in England. Unfortunately that dream didn't come to pass, because in those days borders were still closed to foreign players. Even today I still think that was a terrible shame."
Register for free to continue reading
Registration is a free and easy way to support our truly independent journalism
By registering, you will also enjoy limited access to Premium articles, exclusive newsletters, commenting, and virtual events with our leading journalists
Already have an account? sign in
Join our new commenting forum
Join thought-provoking conversations, follow other Independent readers and see their replies