Juventus vs Manchester City: Max Allegri expecting tough test despite Premier League side's struggles
The Juventus manager spoke exclusively to The Independent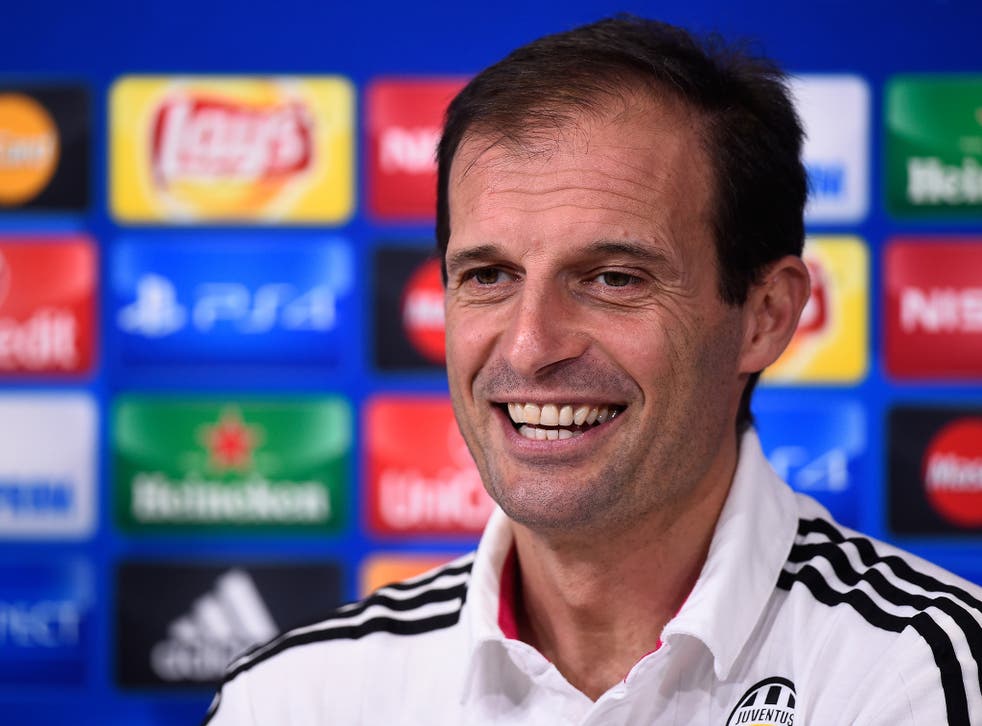 There is perhaps no greater contrast in this week's Champions League fixtures than the reversal of fortune surrounding Manchester City and Juventus as they prepare to face off in Turin this Wednesday.
When the two sides went head-to-head back in September, the former sat top of the Premier League with a perfect five wins from five games and were yet to concede a single goal, while the Bianconeri had yet to win a domestic fixture.
They would emerge victorious at the Etihad Stadium however, with Álvaro Morata and Mario Mandžukić securing Juve's first win in England since 1996. It was a superb accomplishment from the Italian giants, and they have quickly climbed the Serie A table in recent weeks, beating Milan last weekend to move into sixth place.
For City meanwhile, a draw with Aston Villa was followed by Liverpool's 4-1 on Saturday, but Max Allegri is under no illusions as to the size of the task facing his side. "It is very hard to win against an English team as the league is so strong," the Juve boss told The Independent. "Manchester City are no different, they have some great players and it will be a tough game but we must keep believing in ourselves."
Allegri believes the victory over their long-time rivals will provide yet another boost to the belief of his players as they look to repeat that previous triumph. "It was important to win and get ahead of Milan in the Serie A table," he continued. "Hopefully we'll get a good result on Wednesday too."
Juventus need all three points to guarantee their place alongside City in the draw for the last sixteen, while Manuel Pellegrini will be looking for a positive result to keep hold of first place in Group D to avoid the top seeds.
Join our new commenting forum
Join thought-provoking conversations, follow other Independent readers and see their replies