Juventus vs Tottenham: Unstoppable force meets immovable object as Harry Kane renews battle with Giorgio Chiellini
The pair first met on Kane's debut start for England, but since that clash three years ago the Spurs striker has overcome every challenge that has faced him
Jonathan Liew
Turin
Tuesday 13 February 2018 12:53 Comments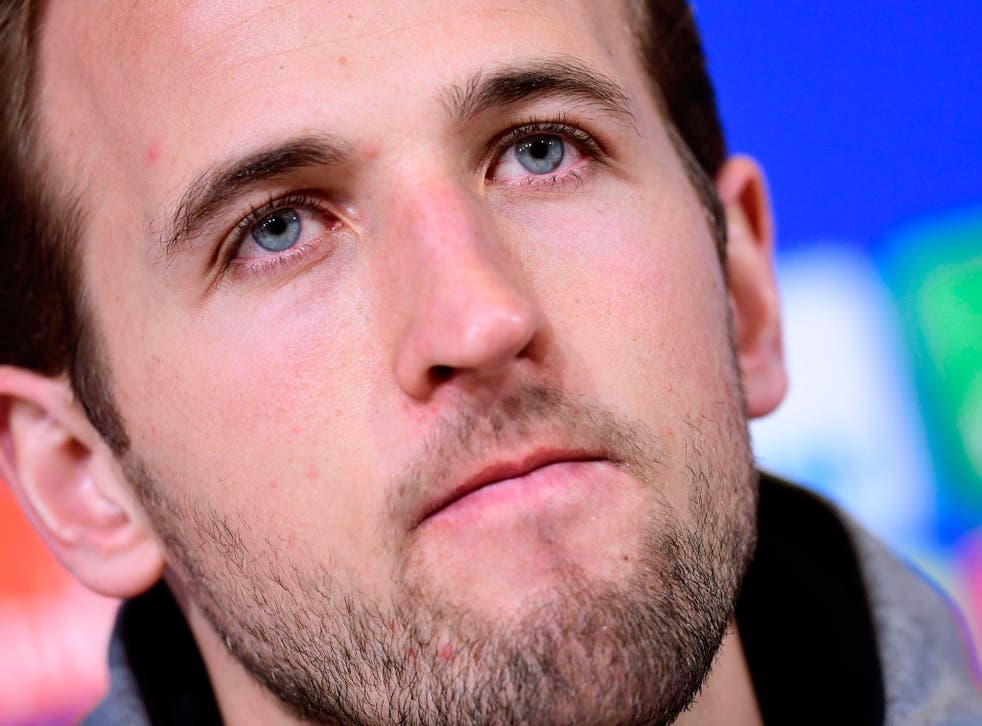 "I remember it well," says Harry Kane, casting his mind back to his first visit to Turin, three years ago. "It actually doesn't seem that long ago."
It was back in March 2015, when Kane was still all promise, all potential, all possibility. The night he made his first start up front for England. His first experience of the crock pot of international football, and his first encounter with one of the best defenders in the world: Giorgio Chiellini.
And within the first few minutes of the game, Chiellini had left his mark with a hefty challenge that sent Kane sprawled on the turf. "It was my first touch," Kane recalls. "He wiped me out. Gave me a dead leg for about five minutes. It was kind of a welcome to international football."
Now, three years on, Kane has an opportunity to leave his mark. As he returns to the Juventus Stadium in the last-16 of the Champions League, he does so not simply as a prospect, but as a marked man, one of the world's best. "Messi, Ronaldo, Neymar: Kane has been on that level," Chiellini admitted ahead of Tuesday night's game. "He is one of those players that is irreplaceable."
These are the games, and these are the nights, where you genuinely discover the size and shape of a player. Juventus are perhaps the best defensive side in Europe right now, having conceded just one goal in their last 16 games in all competitions. Kane knows he will have to fight for every 50-50 challenge, for every aerial ball, for every second ball, for every yard of space. He knows Chiellini will try to throw him off his game. He knows he will need to get his hands dirty.
Champions League 2017/18 contenders

Show all 15
"He's very experienced," Kane explains. "He uses his body well, and his positioning well. When you try to make runs, he knows when to step across you. He knows when you give you a little nudge to put you off balance. He obviously knows when to come tight and get up your backside, and also when to drop off. It's the experienced defenders that are the most difficult, because they know where to be at the right times. It's going to be a tough game, a physical game."
And yet we can be certain that Kane will have done his homework. Part of his rapid improvement over the last four years has been his willingness to study the game, to scan it for inefficiencies like a hedge fund manager picking out stocks. He buries himself in video analysis, not just of his own performances, but of the defenders he will come up against. He, like Chiellini, has learned the value of a cheeky shove, a judicious half-step, the perfect angle to lean his weight into a defender to give him the minimum possible sight of the ball.
"I do like to visualise a lot," he says. "When you've played at a stadium before, you definitely remember the whole feeling of it. I know how big the pitch is. I know what the goals are like. It's just about being positive. There will be millions of people watching. I'll visualise myself scoring, and hopefully it'll come true."
Chiellini, for his part, was keen to play down the prospect of a duel. "Of course individuals matter, but the team have got to do well," he said. "It's not just Harry Kane. They've got a phenomenal attacking quartet. Stopping Kane one-on-one, just me, is not going to happen. My interest is that Juventus stop Tottenham."
So much of elite football is played in the mind. The other aspect that distinguishes Kane, and other great strikers, is his ability to miss chances without letting it affect them. In a way, it is a sort of confidence trick, refusing to acknowledge the previous miss and convince yourself that it will be different next time.
"For me, for the first 30 seconds or minute, you're thinking about it," he says. "But I just tell myself: be ready for the next one. Make sure that the next one goes in. But so much goes on in a game. I'm also holding the ball up or making runs, so there's more to think about than just a missed chance."
Kane can't afford to miss too many, though. One of the most notable aspects of this Juventus side is its efficiency in front of goal. It is a team blessed with superb finishers, from Gonzalo Higuain up front to Sami Khedira in midfield to Alex Sandro at left-back. Throw in the omnipresent threat from set pieces, and Juventus are one of the best teams in Europe at converting their opportunities. Tottenham will need to be fully alert at the back in order to get a result.
"We've got to be sensible, and experienced as well," Kane says. "Obviously, they're on a great run of form. In the Champions League against the big teams, you've got to be clinical, and we know we're going to have to do the same here. We're going to try and get those away goals, take them back to Wembley and finish the job there."
So much has changed for Kane in the three years since his first visit to Turin. And yet, as he picked himself off the ground after Chiellini's kick, gingerly running off his dead leg, what characterised his game then is the same trait that characterises it now: an ability to meet the last challenge and rise to the next.
Getting shipped out on loan to Millwall. Finding himself marooned on the Tottenham bench. Going through a lean patch. One-season wonder. Can he handle European football? Can he handle international football? Two-season wonder. Will defenders start to work him out? Three-season wonder. Every time a new obstacle has presented itself, he has somehow found a way of negotiating it. Tuesday night is simply the latest frontier in a landscape that Kane is increasingly bending to his will.
Register for free to continue reading
Registration is a free and easy way to support our truly independent journalism
By registering, you will also enjoy limited access to Premium articles, exclusive newsletters, commenting, and virtual events with our leading journalists
Already have an account? sign in
Join our new commenting forum
Join thought-provoking conversations, follow other Independent readers and see their replies