La Liga may be spared another 'big two' battle - but only for the differing summers of Barcelona and Real Madrid
The Catalan club have been on the wrong end of transfer business this summer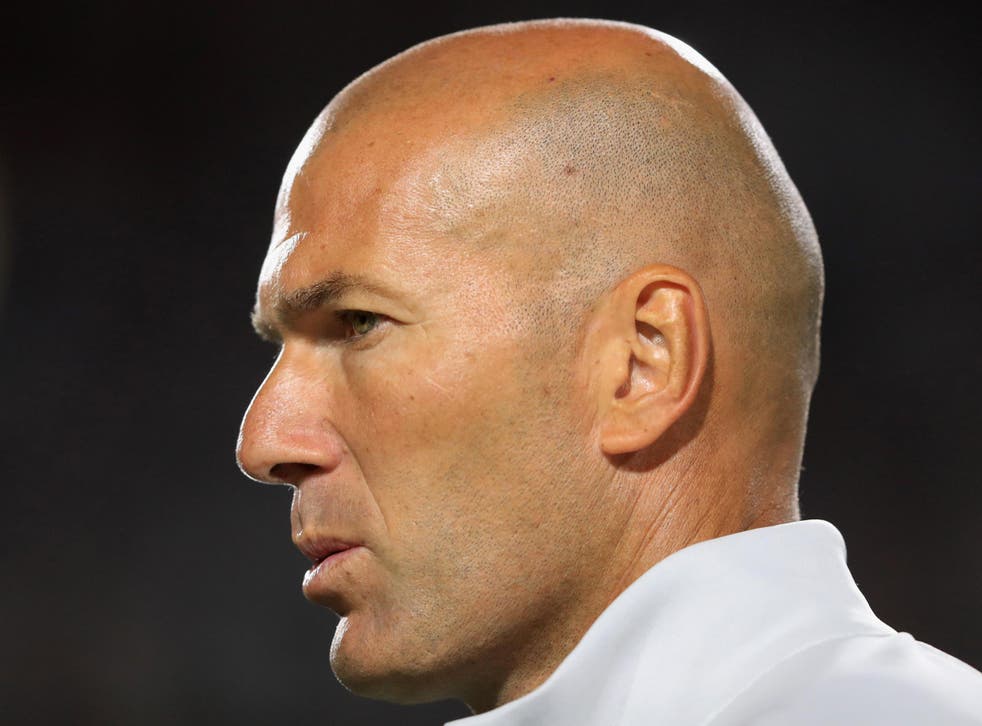 If La Liga's detractors had been hoping that we might have a season without the 'big two' simply battling it out for the title then they may have got their wish, though not in the way they may have hoped.
Because Real Madrid and Barcelona could barely have taken more differing courses this summer, and the distance between the two is growing ever-larger.
A club who had a clear philosophy, football's most fearsome forward line and a coach who had won it all now have none of the above. The fear factor is not gone but it is painfully and significantly diminished.
How Real Madrid could line up next season

Show all 12
Barcelona's decline is not as much an implosion as a gradual melting from the inside, their soft core warmed to dripping by the structural and administrative dumpster fire that continues to direct the club.
Recruitment last summer was poor and it probably cost them La Liga in the end, but that summer now seems a breeze compared to what they have endured over the past couple of months. A raft of failed deals they arrogantly believed they had wrapped up – Hector Bellerín, Marco Verratti etc – now appear to be the picture of competence when contrasted with the way they dealt with Neymar's departure and trying to buy his replacement.
At the time of writing they have managed to infuriate both Liverpool and Borussia Dortmund with their pursuits of Coutinho and Ousmane Dembele respectively. They angered Arsenal enough that the Premier League club sent them a letter completely shutting down their hopes of signing the aforementioned Bellerín. Transfers don't need to be this way but this is a club that has conducted themselves sloppily and without class in the market, succeeding only in pissing off the teams they deal with and costing themselves tens of millions of euros.
Nelson Semedo is the one signing this summer that looks a fair price and could be at Barca for many years. Gerard Deulofeu was bought because his clause was cheap and he will likely have superior resale value next summer. Paulinho was bought because, well, nobody really knows but he wasn't cheap and the 29 year old's arrival bodes poorly for the squad's young midfielders – the likes of Denis Suarez, Rafinha and Carles Alena – and serve as the best example of La Masia's blocked pipeline to the first team.
Somehow we've not even got into the fact that Barcelona have a new coach but Ernesto Valverde has so much to contend with that it's difficult to know where to start. And yet, despite all this tumult and the uncertainty over whether Robert Fernandez remains his boss or if the newly-promoted Pep Segura is really in charge, there's one reassuring constant at the Nou Camp… Lionel Messi.
As long as Messi remains in the team they should continue to plough through the league's lesser lights and they undoubtedly will. But at the moment the gap between them and Real Madrid looks too great, with Zinedine Zidane's main problem being how he keeps such a rich gaggle of immensely-talented footballers happy and playing regular football.
Zidane has managed that thus far in his 18 months in charge and has won as many major competitions as he has lost games. It's an incredible and alarming statistic, and had Madrid been successful in their two biggest moves of the summer – trying to sign up Kylian Mbappe and Gianluigi Donnarumma – then you fear this could have been a side to dominate Europe for the next three-to-five years.
As things stand they're not exactly badly off for young talent, with Marco Asensio threatening to be utterly brilliant again while remaining the fourth (or possibly fifth) choice in attack. Isco is reborn under Zidane in 2017 and still probably can't get in a team that might just boast the two best central midfielders in the world. If you're not under Luka Modric's spell yet then you simply haven't been paying attention.
Their biggest challenge this season may yet come from across town, though much will depend on if Atletico can keep in touch with their rivals during the first half of the season. With their transfer ban rather dramatically upheld, all plans were shredded for this summer and while that meant missing out on Alexandre Lacazette and some other top talent, it means Atleti retain Antoine Griezmann and the rest of the squad that has served Diego Simeone so well.
Simeone's side will need to settle in quickly to new surroundings at the impressive but rather isolated Wanda Metropolitano, their new home out towards Madrid's airport. It lacks any of the Calderón's charm or local amenities but it should – providing they sort their finances - allow Atletico to better compete in the long term, way after Simeone and Griezmann have moved on to fresh challenges.
Sevilla will fancy their chances of catching Atleti but Eduardo Berizzo is the first coach of a new regime there after Monchi's departure. The recruitment is still smart and the players remain talented but Berizzo will be tested on Europe's biggest stage for the first time.
Valencia may bounce back to hang onto these teams' coat-tails a little if Marcelino can recreate the great work he did with Villarreal. He has more resources than in Castellón and looks to be sorting out Valencia's defence with the signings of Jeison Murillo and Gabriel Paulista, which is just as well as there aren't many guaranteed goals in that squad. His Villarreal side was built on a tight backline though, and if he can get close to that then this is a club on the way up once more.
Athletic Club, Real Sociedad and Celta Vigo could, if things go right, challenge for European football but Malaga have taken a step back, losing Sandro, Nacho Camacho and Pablo Fornals.
Fornals joins a Villarreal team that got younger and better in the off-season, though the onus is now on Fran Escribá to make them into a team that can cement their place in the top five and look upwards.
Five players to replace Neymar at Barcelona

Show all 5
Any team below the above mentioned clubs could easily go down or embarrass those writing season previews by jetting into the top half. Girona may be best-placed to overachieve given the usual expectations of playoff winners relative to their somewhat handy partnership with Manchester City and the quality of player that might bless them with. Alavés will regress to the mean but hopefully not any further. Getafe are back. So are Levante who could also surprise a few.
But the stories most fans concern themselves with, as ever, will likely remain at the top of the table. Real Madrid look favourites to be there for the foreseeable future.
Register for free to continue reading
Registration is a free and easy way to support our truly independent journalism
By registering, you will also enjoy limited access to Premium articles, exclusive newsletters, commenting, and virtual events with our leading journalists
Already have an account? sign in
Join our new commenting forum
Join thought-provoking conversations, follow other Independent readers and see their replies