Italian giants Lazio will wear Anne Frank on their shirts in bid to tackle racism and anti-Semitism
The move comes after Lazio fans left stickers of Frank wearing a Roma shirt at the Stadio Olimpico on Sunday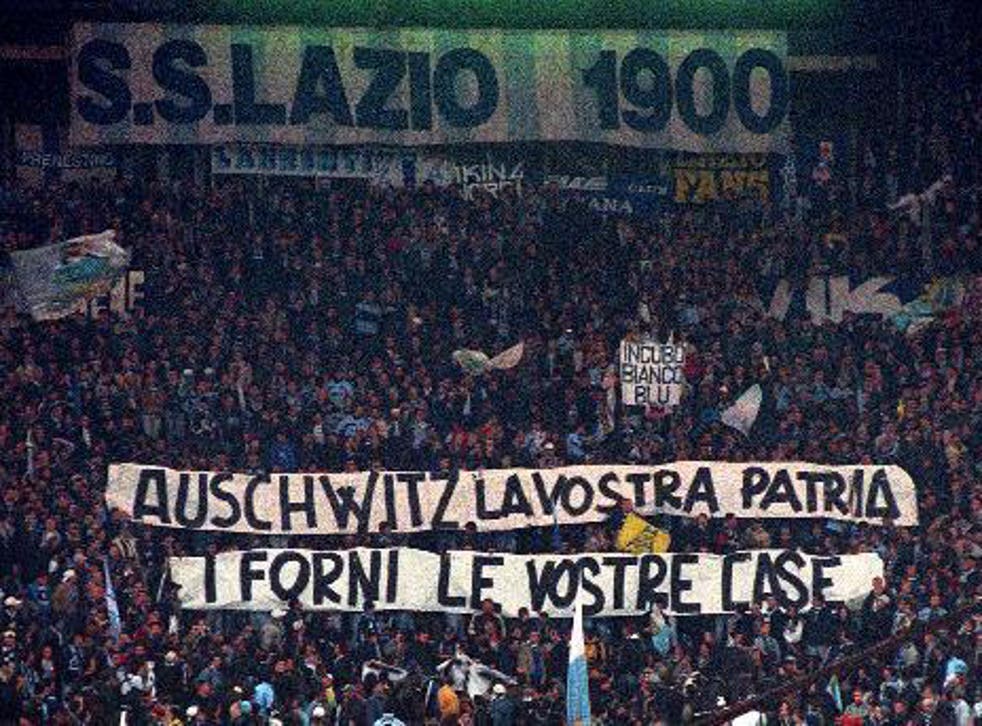 Italian giants Lazio have announced that their players will wear an image of Anne Frank on their shirts when they face Bologna away from home on Wednesday night.
The move comes after Lazio fans left stickers around the Stadio Olimpico in Rome depicting Frank, a German-born Jewish girl who was killed in World War II and kept a diary of her time in hiding, wearing a Roma shirt after a match on Sunday.
Lazio president Claudio Lotito decided on the move to show that the club is committed to fighting racism and anti-Semitism and also said he would organise an annual trip to the former concentration camp at Auschwitz to educate fans about the horrors of the Holocaust.
A statement on the club's website said: "The president of SS Lazio, Claudio Lotito, has decided that tomorrow the team will be coming to the stadium at Renato Dall'Ara Stadium in Bologna with an image of Anne Frank on the Biancoceleste shirt, demonstrating the club's commitment to fighting all forms of racism and anti-Semitism."
In comments reported by Gazzetta dello Sport, Lotito said: "Today, I can officially announce that Lazio will partake in a new initiative, organising an annual trip to Auschwitz for 200 Lazio fans to educate and make sure we don't forget certain episodes, so that these lads can know what it is we're talking about.
"You can't play around with these facts, we condemn all forms of racism. Lazio will launch this initiative."
A section of Frank's diary will also be read aloud before all Italian league matches this week in response to the recent episodes of anti-Semitism, the Italian Football Federation announced.
The readings will take place in the centre circle before all midweek Serie A, Serie B and Serie C matches, and before amateur and youth matches at the weekend.
A statement said: "The FIGC, in agreement with the Minister for Sport and the Union of Italian Jewish Communities (UCEI) has decided to take a minute's reflection on all football pitches to condemn recent episodes of anti-Semitism and to continue to cultivate memories of the Holocaust, and the commitment of civil society, especially young people, so that every sporting environment is a place that transmits strong values."
The selected passage of Frank's diary reads: "I see the world being slowly transformed into a wilderness, I hear the approaching thunder that, one day, will destroy us too, I feel the suffering of millions. And yet, when I look up at the sky, I somehow feel that everything will change for the better, that this cruelty too shall end, that peace and tranquillity will return once more."
Register for free to continue reading
Registration is a free and easy way to support our truly independent journalism
By registering, you will also enjoy limited access to Premium articles, exclusive newsletters, commenting, and virtual events with our leading journalists
Already have an account? sign in
Register for free to continue reading
Registration is a free and easy way to support our truly independent journalism
By registering, you will also enjoy limited access to Premium articles, exclusive newsletters, commenting, and virtual events with our leading journalists
Already have an account? sign in
Join our new commenting forum
Join thought-provoking conversations, follow other Independent readers and see their replies