Lionel Messi announces future desire to play for Newell's Old Boys
The five-time Ballon d'Or winner, 30, would one day like to feature for the team he trained with as a boy in his native Rosario before moving to Barcelona at 13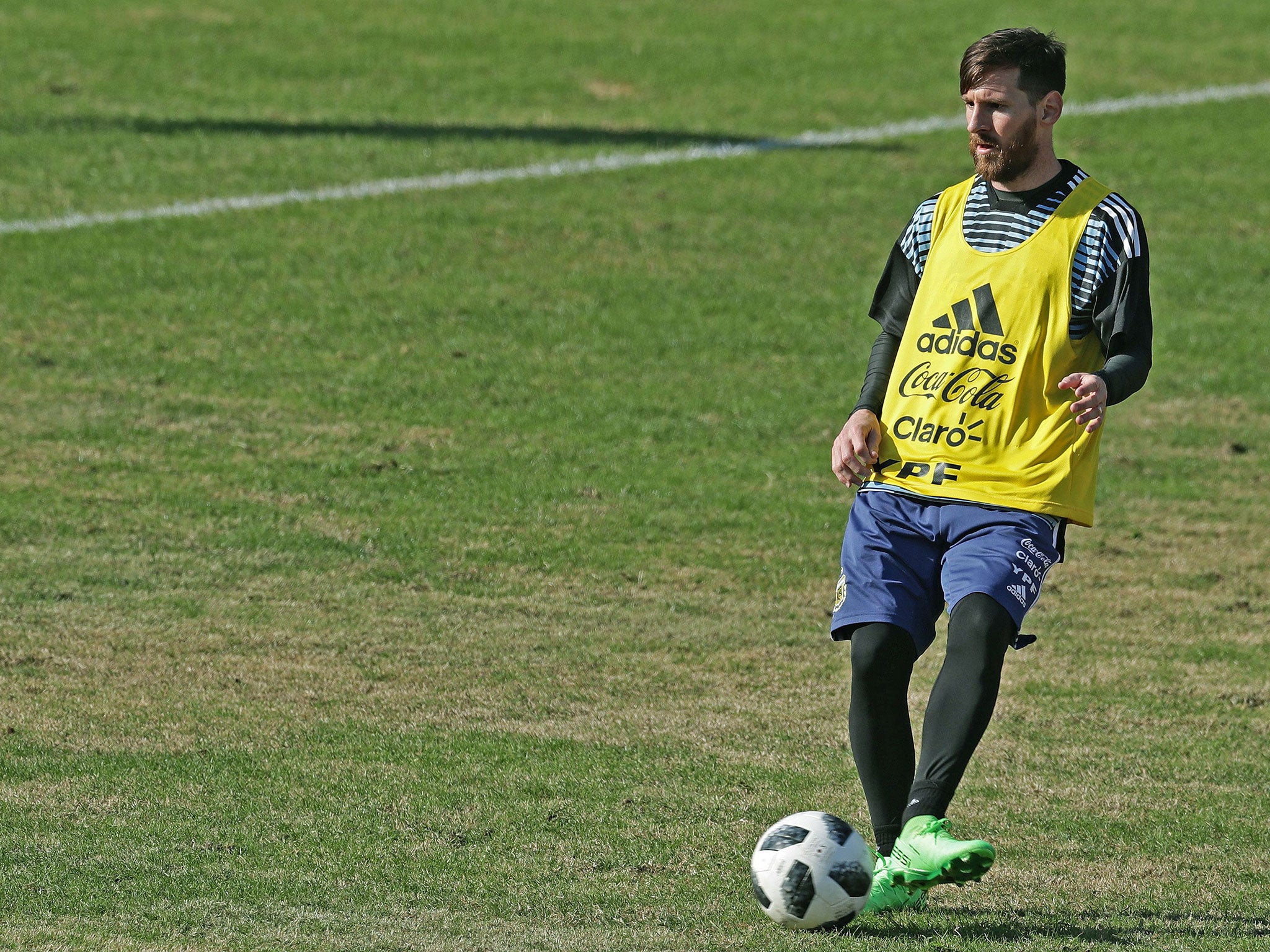 Lionel Messi would like to play for Newell's Old Boys in Argentina before he retires, having only played for Barcelona in his career so far.
The five-time Ballon d'Or winner, 30, would one day like to feature for the team he trained with as a boy in his native Rosario before moving to Barcelona at 13, where he has a contract until 2021.
"I'm increasingly sure that in Europe, Barcelona will be my only club," Messi told Argentine television station El Trece.
"I always said I wanted to play in Argentine football one day, I don't know if it will happen but I have it in my mind.
"It would be at Newell's, nowhere else. I would like to do that for at least six months, but you never know what will happen."
Messi is preparing for the World Cup in Russia with Argentina and says winning it with his country would be a unique experience, and he does not wish he had chosen as a young boy to play for Spain, who lifted the trophy in 2010.
"The other day I was talking to a friend and he told me 'if you had chosen Spain, you'd be a World Cup winner already', but it wouldn't have been the same," added Messi.
"Obviously in no moment did I think about doing that. To win it with Argentina would be something unique."
Join our commenting forum
Join thought-provoking conversations, follow other Independent readers and see their replies