Lionel Messi is 'an alien' says Arda Turan following Atletico Madrid's draw with Barcelona
The Argentine forward returned to La Liga action in the 0-0 game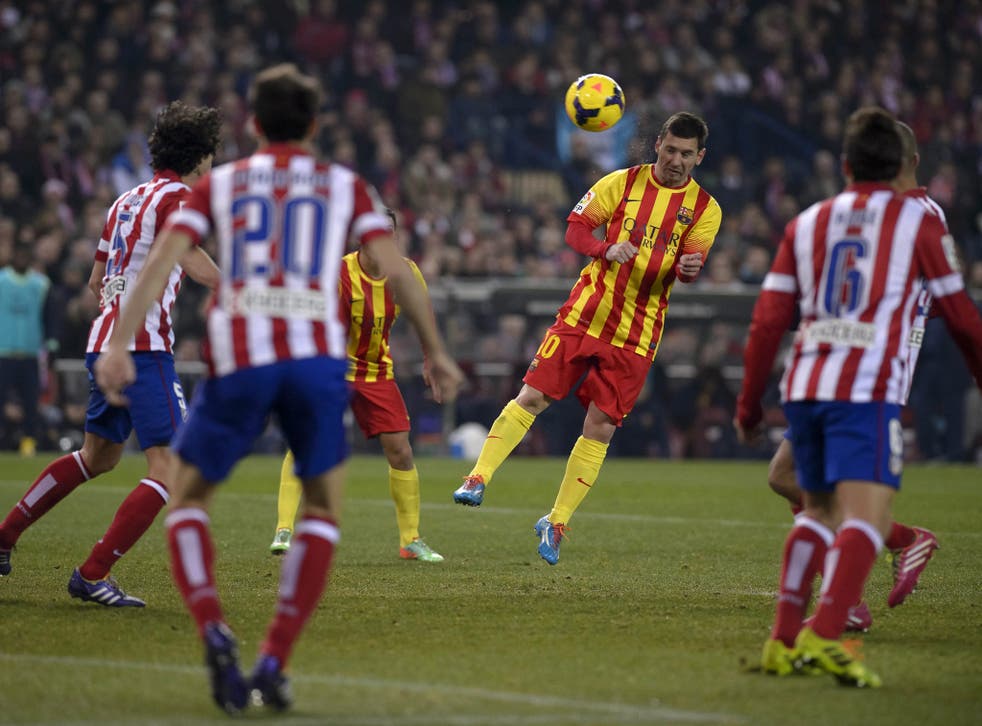 Lionel Messi was described as 'an alien' following his return to La Liga action for Barcelona - but in a good way.
Following the Catalan's 0-0 draw with Atletico Madrid - a result that left the clubs deadlocked on 50 points at the top of the table - Messi was singled out for praise by one of his opponents.
The current Fifa Ballon d'Or holder came off the bench to help his side secure a point and Atletico's Arda Turan was quick to praise him in the aftermath of the match
"Lionel Messi is out of this world, he's an alien," the 26-year-old Turkey international said.
"For me, he is the best player in the history of football."
Messi has recently returned from injury - scoring twice on his return last week in the Copa del Rey victory over Getafe.
He is in contention for tomorrow's Fifa Ballon d'Or, where either he, Cristiano Ronaldo or Franck Ribery will be officially recognised as the best player on the planet.
Join our new commenting forum
Join thought-provoking conversations, follow other Independent readers and see their replies