Lionel Messi will be 'like a bull' when he returns for Barcelona, says Cesc Fabregas
The holder of the Ballon d'Or has been out for nearly two months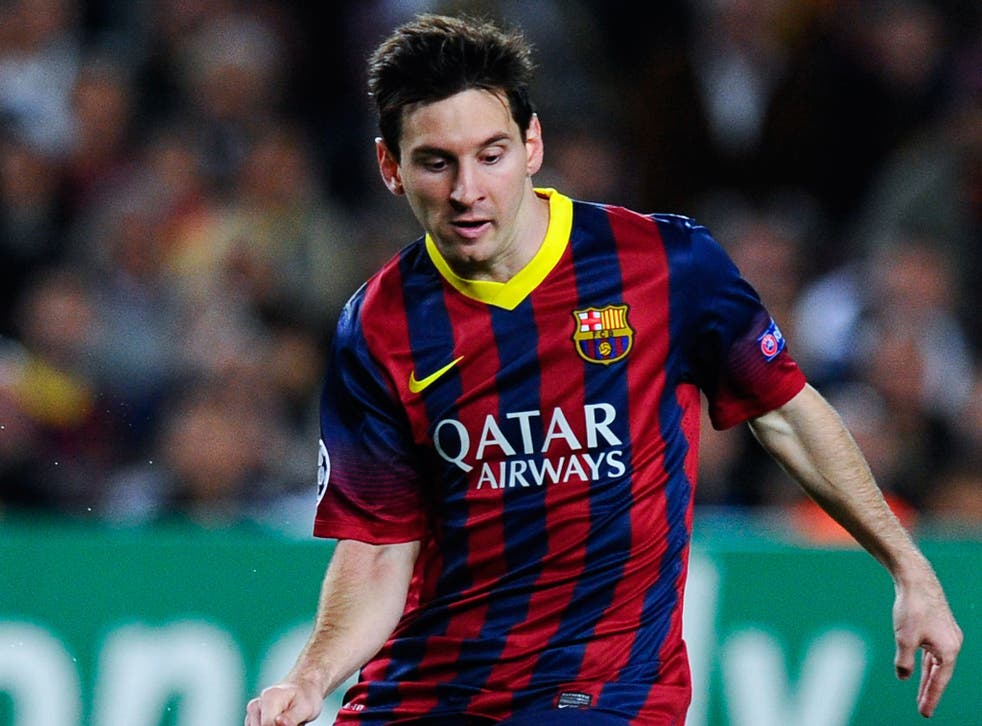 Lionel Messi will be "like a bull" when he returns after almost two months out with a thigh injury, his Barcelona team mate Cesc Fabregas predicted ahead of Sunday's La Liga match at home to Elche.
Messi flew back to the Catalan capital on Wednesday from his native Argentina, where he completed the final phase of his recovery, and will join Fabregas and the rest of Gerardo Martino's squad for training later on Thursday.
Martino will be wary of rushing the World Player of the Year back but is likely to give his compatriot at least some playing time against promoted Elche at the Nou Camp (1500 GMT) in Barca's first game after the winter break.
Messi may also feature in Wednesday's King's Cup last 16, first leg at home against Getafe in the hope he will be fully fit and able to play the whole of the La Liga match at title rivals Atletico Madrid on Jan. 11.
"He definitely needed to rest physically because he had already suffered this (injury) and there was no other option than to stop playing," Fabregas said in an interview with Marca sports daily published on Thursday.
"He had four or five injuries in a row in a muscle that he uses a lot in accelerating from a standstill, which is what sets him apart," added the former Arsenal captain, who was a contemporary of Messi's at the Barca academy.
"He had to stop no matter what and he'll be like a bull when he is back."
Champions Barca are level on 46 points with Atletico Madrid after 17 of 38 matches and lead the Spanish capital's second club, who play at mid-table Malaga on Saturday (1500), on goal difference.
Real Madrid are five points further back in third and play at 15th-placed Celta Vigo on Monday (1800).
Barca stumbled during Messi's most recent absence, losing consecutive games to Ajax Amsterdam in the Champions League and Athletic Bilbao in La Liga.
However, their Brazil forward Neymar, signed in the close season from Santos, came into form in the run-up to the winter break and netted a hat-trick against Celtic, his first treble for the club, and a double against Villarreal.
Fabregas said the goals will help boost the 21-year-old's confidence.
"Scoring is all about streaks," he told Marca.
"Right now the goals are going in for Neymar and that will give him a bit more confidence, stability and composure in the penalty area.
"As time passes his importance to the team will increase. He is 21 and he will develop from game to game. The confidence will make him a better player."
Matchday 18 also features Sunday's derby clash between fourth-placed Athletic Bilbao and Real Sociedad (1900), four points behind their Basque rivals in fifth, at Sociedad's Anoeta stadium in San Sebastian.
Valencia's new coach Juan Antonio Pizzi has a tough test in his first game in charge when his side hosts local rivals Levante on Saturday (1900).
Valencia are in 11th place after an erratic start to their campaign that prompted the sacking of Serbian coach Miroslav Djukic last month.
Reuters
Join our new commenting forum
Join thought-provoking conversations, follow other Independent readers and see their replies