Emre Can set to return for Liverpool in time for Champions League final, reveals Jurgen Klopp
The German midfielder should get the all clear to return to full training on Monday after hurting a bone in his back in the 5-0 win over Watford on 17 March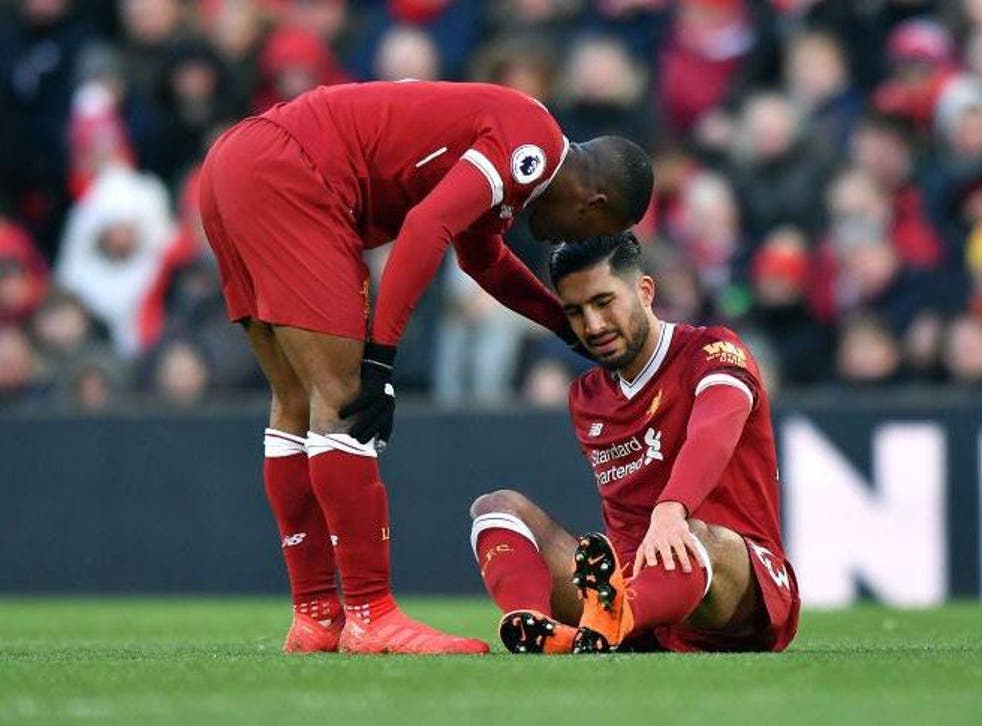 Liverpool are set to be boosted by the return of Emre Can for the Champions League final. The German midfielder should get the all clear to return to full training on Monday after hurting a bone in his back in the 5-0 win over Watford on 17 March.
"He has done a lot of things and it feels really good but in the end you always need a doctor to tell you: 'Now it's fine, now you can go again'," said boss Jurgen Klopp. "That's the situation. I think he will have a scan on Monday and then we will know more.
"I don't know exactly what he did but it's something to do with a bone in his back. He couldn't really move properly. Now it looks like he can do pretty much everything normal. But somebody needs to tell him that it's really fine. That would be good news for us."
Roma vs Liverpool player ratings

Show all 22
Liverpool go to Chelsea on Sunday, then host Brighton in their final Premier League game of the season a week on Sunday. Can is not expected to be available for that fixture.
Can is out of contract at the end of the season so the final against Real Madrid in Kiev on 26 May would be his Reds swansong. Liverpool will be without defender Joel Matip (thigh) and Alex Oxlade-Chamberlain (knee) for the final, while Adam Lallana (hamstring) is back in training.
Klopp insists the Champions League is Liverpool's title – if they can't win the Premier League. Liverpool are through to their first Champions League final for 11 years after beating Roma in midweek and will face Real Madrid in Kiev on May 26.
But first they have to face deposed Premier League champions Chelsea knowing they can confirm a top-four place by avoiding defeat.
Klopp said: "If we cannot be champions then we want to qualify for the Champions League and we have worked really hard for it these last two years. That makes it even more valuable for us. We want to have that, that is our championship if you want."
Liverpool are seeking back-to-back top-four finishes for the first time since 2009 and Klopp believes Champions League qualification will help attract better players, and bring them closer to claiming the Premier League title.
But he also made it clear that failure to qualify wouldn't prevent them from signing players they have targeted.
"It is clear; if you qualify for the Champions League is it easier to convince specific players," said Klopp. "But at the moment, of the players we're talking to, no-one has said 'If you don't do it in the end then holding talks was all for nothing'.
"We battle and challenge with the best clubs in the world and whatever you can do to bring yourself in a better position to get these players, you should do it. At the moment we are quite attractive; we pay good wages, we pay the transfer fees absolutely OK, so we can go for a few really good players, but other teams are interested in them as well.
"There are a few soft factors and a few harder factors which help the boys make the right decision and the right decision would be to join us in the future. The obvious reasons (for qualifying) are financial but we are strong enough for that competition."
Join our new commenting forum
Join thought-provoking conversations, follow other Independent readers and see their replies