Real Madrid star Luka Modric under investigation for perjury and could face up to five years in prison
Modric changed his testimony during the trial of Zdravko Mamic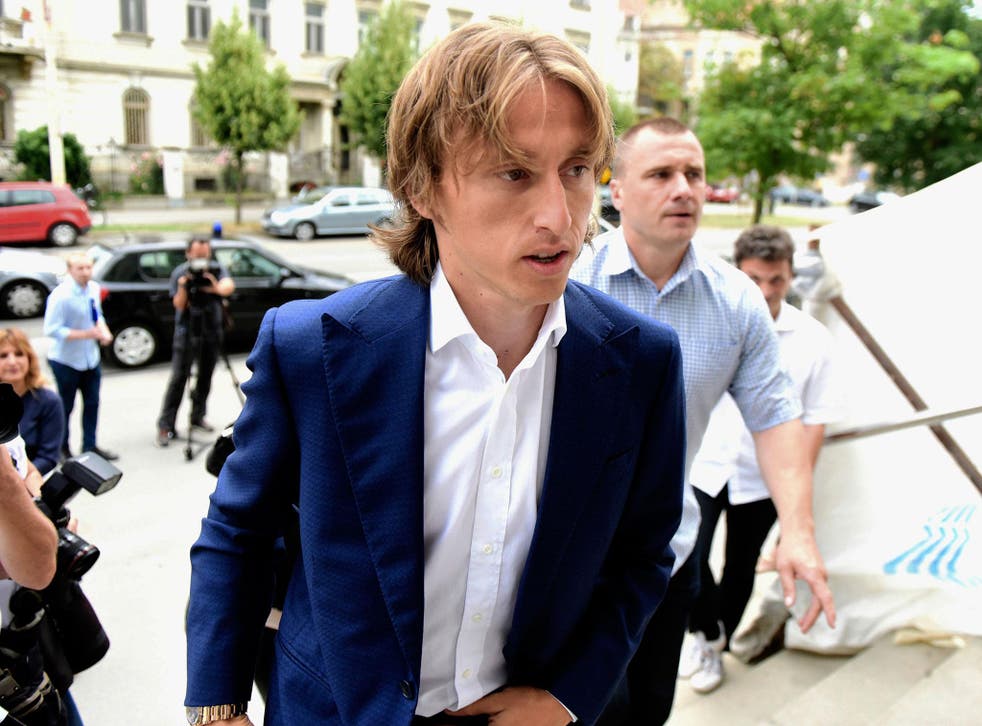 Real Madrid star Luka Modric is under investigation for suspected perjury after giving evidence in the trial of Zdravko Mamic, the Croatia State Attorney Office has revealed.
Modric faces, according to the Croatian penal system, a prison sentence ranging anywhere from six months to five years if he is found guilty.
The former Tottenham man is one of the key witnesses in the trial of Mamic, a former chief executive at Dinamo Zagreb, where Modric played before joining Tottenham in 2008.
Among other things including embezzlement and tax fraud, Mamic is charged with illegally keeping a big chunk of the transfer fee from Spurs for himself rather than for Dinamo. The investigation showed he did keep it and the defence is not even trying to deny that, but they claim there was nothing unlawful about it.
The disputed part is the contract between Dinamo and Modric which contained an annex specifying the fee was to be shared on the 50-50 basis between the club and the player.
Mamic became Dinamo chief executive and negotiated the deal himself and what the prosecution is trying to demonstrate is that the annex was only signed and backdated after the player had already been sold.
Modric initially confirmed this was the case, but later changed the details of his initial statement and claimed he got confused.
"When speaking about that, I was talking about a personal contract between Mamic and me, which regulated the split of the transfer fee," he said.
And now the State Attorney's Office (DORH) has opened up an investigation into Modric's conduct after a suspicion of purgury.
In a statement, the DORH said: "State Attorney's Office in Osijek opened the investigation against Croatian citizen (1985) due to the existence of reasonable doubt that when giving testimony before the County Court in Osijek committed a crime against justice by giving false testimony under Article 305, paragraph 1 of the Criminal Code / 11. (6th 19th 2017).
"There is a reasonable doubt that on 13 June 2017 at the Osijek County Court, during a hearing in a criminal case against the first accused Croatian citizen (1970) and others, for the criminal offence of abuse of position and authority in Article 291, paragraphs 1 and 2 of the CC / 11; although he was warned that a witness is obliged to tell the truth and that is giving a false statement offence; examined as a witness falsely testified that the annex to the agreement."
Join our new commenting forum
Join thought-provoking conversations, follow other Independent readers and see their replies