Why are Man City playing in Budapest? Gladbach Champions League venue explained
The Premier League leaders have travelled to Budapest in Hungary rather than Germany for the last-16 knockout first-leg tie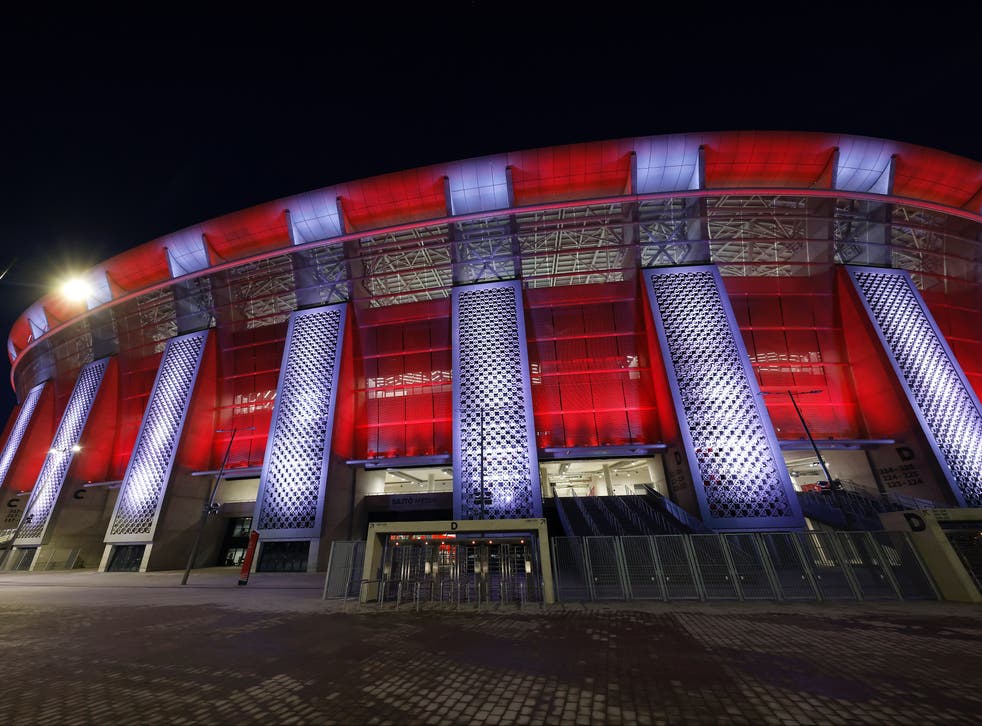 Manchester City take on Borussia Monchengladbach in the Champions League tonight.
The Premier League leaders have travelled to Budapest in Hungary rather than Germany for the last-16 knockout first-leg tie.
City have failed to progress beyond the last eight in four previous attempts under boss Pep Guardiola, and the manner of their exits at that stage over the past two seasons was especially disappointing.
"All the times when we went out of the Champions League we were in a high level. We were so close," he said ahead of the game.
"Against Tottenham two years ago and Lyon, I had the feeling we were better but we were out. But it's football, it can happen.
"I'm not a big fan of saying that experiences in the past help you today - bad experiences or good experiences.
"You have to be focused (for) 90 minutes, like we have to be focused in the Premier League. It's nothing special or different.
"We have to play the game to our principles, to have the desire to play good - not for this competition, but for what do we have to do to beat them, no more than that.
"After that, if we deserve it and if we are good enough, we go on to the quarter-finals. If we don't we are out. I have no more expectations than that."
Why is Borussia Monchengladbach vs Manchester City in Budapest?
The tie has had to be switched to a neutral venue after the German government banned all arrivals from countries affected by new coronavirus variants.
A Uefa statement read: "Uefa can confirm that the Uefa Champions League Round of 16 first leg match between Borussia VfL 1900 Mönchengladbach and Manchester City FC will now take place at the Puskás Aréna in Budapest.
"The date of the match (24 February 2021) and kick-off time (21:00CET) will remain the same.
"Uefa would like to thank Borussia VfL 1900 Mönchengladbach and Manchester City FC for their close cooperation and support, as well as the Hungarian Football Federation for their assistance and agreeing to host the match in question."
Where is the second leg?
The second leg is slated to take place at Etihad Stadium on 16 March.
However, given the changeable nature of government policy both in the UK and in Germany that could be changed between now and the fixture.
Have any other games been moved?
Yes. The first-leg of Liverpool's tie with RB Leipzig also took place in Hungary while Chelsea's trip to Atletico Madrid was switched from Spain to Bucharest in Romania.
Both legs of Arsenal's Europa League clash with Benfica were moved to Rome and Athens respectively.
Join our new commenting forum
Join thought-provoking conversations, follow other Independent readers and see their replies