Manchester United change Old Trafford's red banners after players struggle to see each other
United's away record is better than their form at Old Trafford and the club have taken action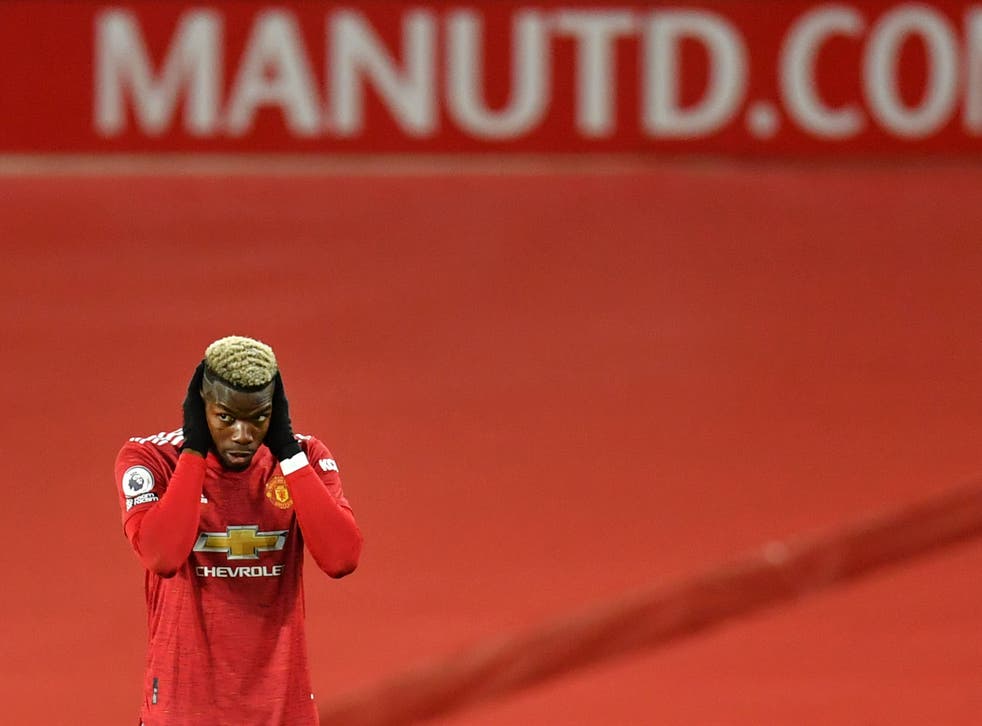 Ole Gunnar Solskjaer believes the discrepancy between Manchester United's home and away form this season is partly because his players have not been able to see each other against Old Trafford's red tarpaulin banners.
United have won eight and lost four of their 15 home league games this season, compared to 10 wins and an unbeaten record in 16 games on the road.
Solskjaer's side are also yet to win at Old Trafford in the Europa League this season, having drawn with both Real Sociedad and AC Milan. Granada visit Manchester for the second leg of their quarter-final tie on Thursday night.
In a moment reminiscent of Sir Alex Ferguson's infamous complaints about United's grey kit after a defeat to Southampton in 1996, Solskjaer admitted that his players had struggled to pick each other out when playing at home and the club have taken action.
"You'll see a change now. If you see the banners around the club, it's not red anymore. We've looked into this," Solskjaer said.
"It shouldn't be any reason really, but some of the players have mentioned that the split-second decision you have to make, looking over your shoulder if your team-mate is there or not, and the red shirt is on a red background with red seats.
"So we've tried to change that, along with an anti-racism campaign. It was important it wasn't red anymore. Then again, it shouldn't be any reason and if you've got a 4-0 advantage [as against Real Sociedad] you don't really have to win that game.
"0-0 [against la Real] was a good result, then the first game against Milan, that's still a draw and we conceded in the last minute.
"I still think we've played some good football at home. We started off badly with three defeats against Palace, Tottenham and Arsenal very early on. We've improved."
United changed the banners on the Stretford End and the Sir Alex Ferguson Stand during the recent international break in support of the club's new anti-discrimination campaign 'SEE RED', which uses a predominantly black background.
United's only game at Old Trafford since the banners were changed was a late 2-1 win over Brighton and Hove Albion.
Join our new commenting forum
Join thought-provoking conversations, follow other Independent readers and see their replies