Shola Shoretire must use Manchester United record as a platform, says Ole Gunnar Solskjaer
Shoretire became United's youngest-ever player in European competition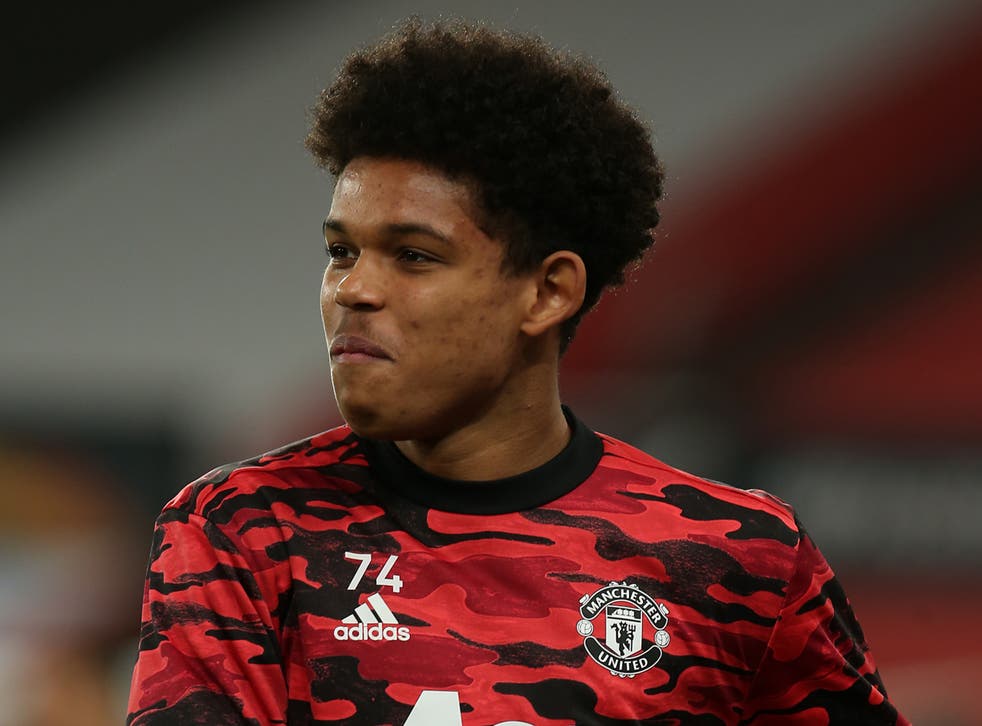 Ole Gunnar Solskjaer told Shola Shoretire to use his record-breaking European debut for Manchester United as a platform for more first-team minutes.
Shoretire became United's youngest-ever player in European competition at the age of 17 years and 23 days old, surpassing the previous record set by Norman Whiteside.
The United academy graduate made his senior debut as a late substitute in Sunday's Premier League victory over Newcastle but was given a longer run-out by Solskjaer in Thursday's goalless draw.
Solskjaer said that Shoretire's opportunities are a result of his attitude in training, despite only signing his first professional contract earlier this month.
"Shola has some skills and an attitude that we think will make him a very good player. It's a platform tonight, those 15 minutes," the United manager said.
"It is something for him to remember something to build on, with the fans he would have enjoyed it more but these are strange and different times but I'm sure all the fans will see him later on.
"Anyone who signs here has a chance if they have the right attitude and listens to the coaches."
United progressed to the Europa League last-16 having all but secured their place in Friday's draw with a 4-0 first leg win last week.
"We are a group that is together. They come in work hard every day, we have had a few setbacks and knocks and that has lifted some players," Solskjaer said.
"We want to go further. When you have failed in three semi-finals you want to improve.
"We are improving the culture, improving, got some fantastic experience with the coaches with us. It's an exciting group of players who will improve because we are a young team."
Join our new commenting forum
Join thought-provoking conversations, follow other Independent readers and see their replies