Manchester City and PSG must prove they are not 'cheating' financial fair play system
Both clubs have signed huge sponsorship deals recently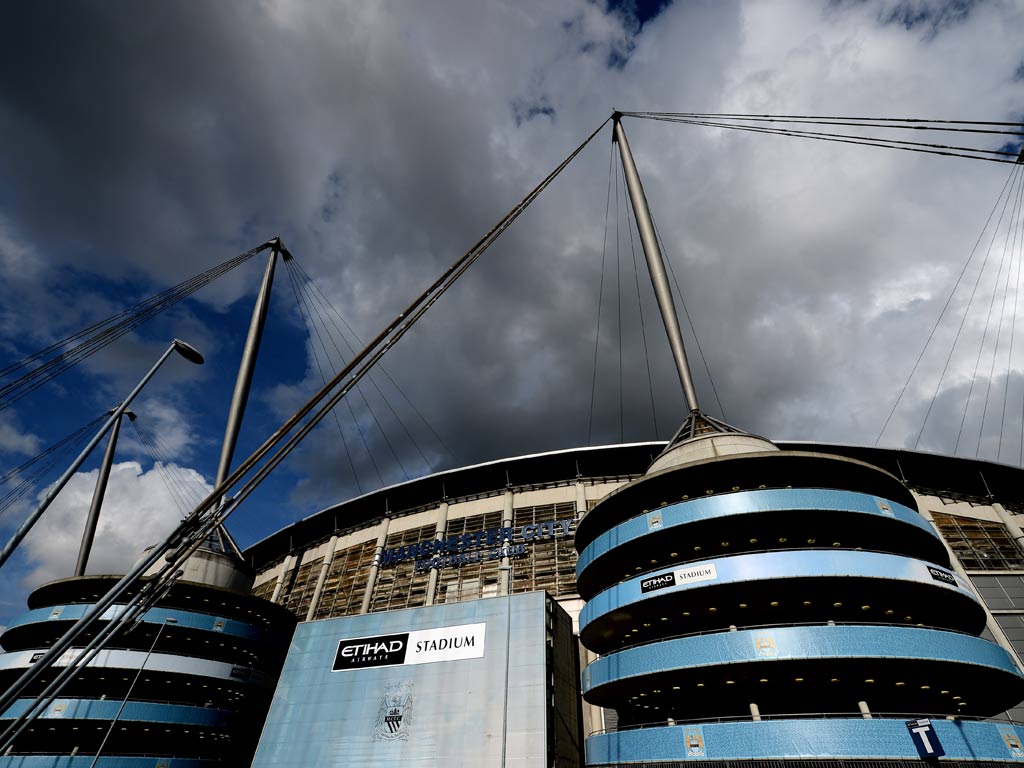 Manchester City and Paris St Germain have been warned by UEFA they will have to prove they are not "cheating" the new financial fair play system by having huge sponsorship deals with companies closely associated with their owners.
City have a £400million deal with Etihad airline, closely linked to its Abu Dhabi-based owner, while Qatar-owned PSG have recently announced a £125million-a-year deal with the Qatar Tourist Authority.
UEFA today published its annual benchmark report which warns two English clubs - understood to be Manchester City and Chelsea - are among 46 across 22 European countries who could fall foul of its financial rules based on 2009-2011 figures.
However, Chelsea made a profit last season and are confident they will comply when the system comes into effect next year, while City believe they will also be able to comply when the rules come into force for the 2014/15 season.
One issue which remains for City and PSG however, is their big sponsorship deals, with UEFA saying they will check to ensure they have not simply been agreed at inflated values in order to allow the clubs to comply with financial fair play (FFP).
UEFA general secretary Gianni Infantino said: "Everyone, including PSG, know they have to demonstrate [the deals] are without cheating and that will be submitted to panels.
"We have a regulation which speaks about fair value of deals and the fact that a related party cannot just inject money into a club directly or indirectly."
Clubs in European competition will be obliged to break even, within discretion of 5million euros (£4.3m) over three years, though initially owners will be allowed to cover losses of up to 15million euros (£13million) a year.
UEFA's report says club losses have ballooned from 600million euros (£515million) in 2007 to a record 1.7billion euros (£1.45billion) in 2011, though revenues have seen an increase.
PSG would appear to have the most to do to convince UEFA, but at least the estimated £3million that David Beckham is due to receive for his five-month contract should be exempt from the FFP calculations because the French club is to pay that direct to charity.
Infantino said investments "in youth, in charity and social concerns," would be exempt from spending figures, adding: "It's certainly a very good thing that he (Beckham) donates his salary or PSG do; if and how this will have an impact [on FFP] will have to be assessed."
Infantino also insisted the financial measures were not targeted at England, and recommended that the Premier League adopt similar rules which are on the agenda for their meeting on Thursday.
He added: "It has been perceived by some as a sort of anti-English thing - absolutely not. It is just a good common sense rule that everyone of us is implementing at home; if you earn £1,000 you can't spend £1,200.
"We can only encourage the Premier League as we encourage each league and association. I think it's very positive.
"We are very happy that the Football League has already introduced financial fair play."
PA
Join our commenting forum
Join thought-provoking conversations, follow other Independent readers and see their replies