Manchester City: Yaya Toure's agent demands Pep Guardiola says sorry for 'humiliating' midfielder after squad snub
Toure was left out of City's squad for the Champions League group stage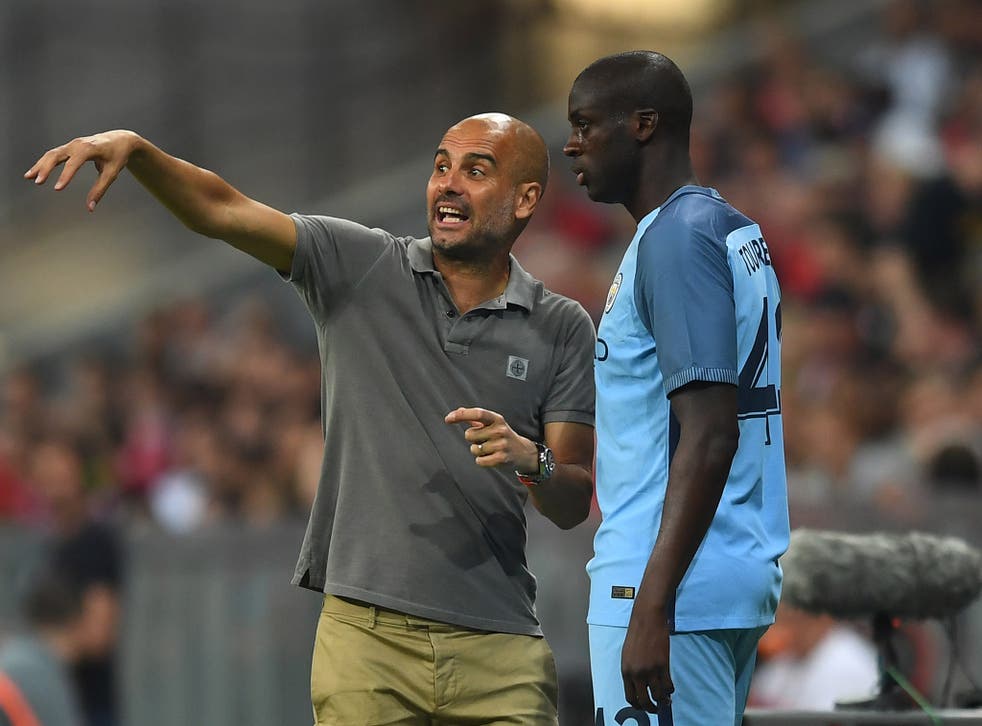 Yaya Toure's agent says Pep Guardiola should apologise to his client if Manchester City fail to win the Champions League after his "humiliating" omission from the Catalan's European squad.
Guardiola has started his Etihad revolution with five successive victories in all competitions while also ruthlessly cutting previous regulars Joe Hart and Samir Nasri from the first-team to stamp down his authority after replacing Manuel Pellegrini this summer.
Toure is just the latest to suffer a demotion at City with the former Barcelona manager excluding him from his plans in Europe, where his new side will face his former club alongside Borussia Mönchengladbach and Celtic.
"If he wins the Champions League for City this season then I will travel to England and I will say on television that Pep Guardiola is the best manager in the world," Seluk told the Sunday Mirror.
"But if City don't win the Champions League then I hope that Pep has got the balls to say that he was wrong to humiliate a great player like Yaya. This is Pep's decision and we must respect it. Yaya is a professional and so he will do everything he is asked to do.
"Perhaps Pep will think he is good enough to play in the final 10 minutes of a League Cup game against a third division team – and, yes, I am joking. But what I can tell you is that Yaya will spend the season at City. He will not be leaving in January. He hopes that he will get the chance to prove himself."
Register for free to continue reading
Registration is a free and easy way to support our truly independent journalism
By registering, you will also enjoy limited access to Premium articles, exclusive newsletters, commenting, and virtual events with our leading journalists
Already have an account? sign in
Register for free to continue reading
Registration is a free and easy way to support our truly independent journalism
By registering, you will also enjoy limited access to Premium articles, exclusive newsletters, commenting, and virtual events with our leading journalists
Already have an account? sign in
Join our new commenting forum
Join thought-provoking conversations, follow other Independent readers and see their replies