Manchester United vs Istanbul Basaksehir: Ole Gunnar Solskjaer accepts responsibility for Demba Ba goal
Ba was given the freedom of the Fatih Terim Stadium to put Basaksehir ahead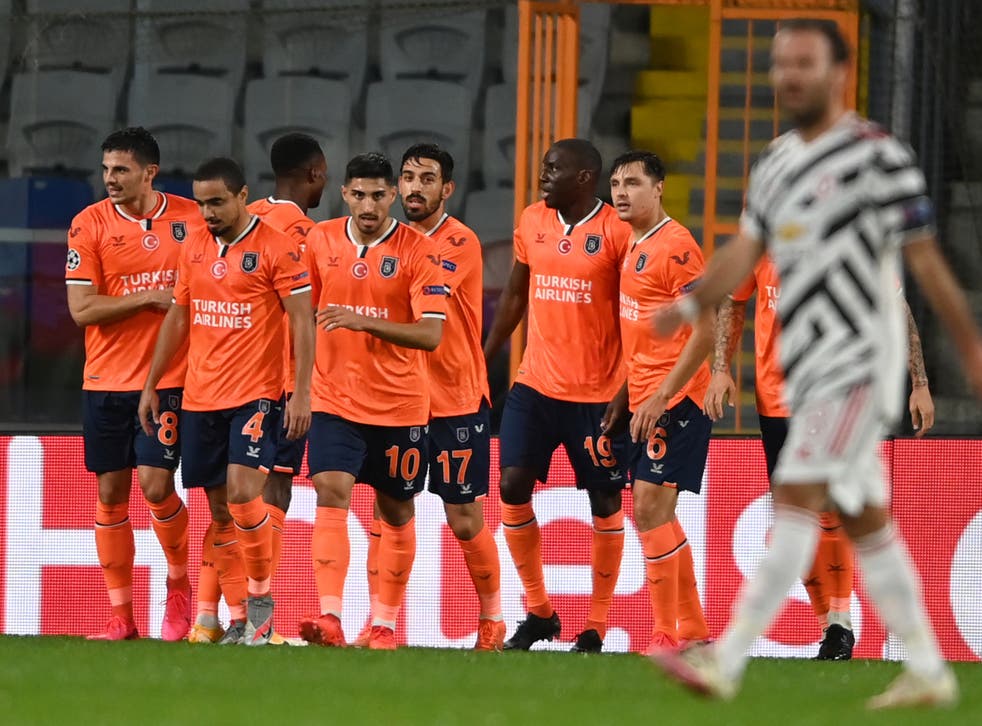 Ole Gunnar Solskjaer accepted responsibility for the shambolic defending which led to Demba Ba's goal in Manchester United's 2-1 Champions League defeat to Istanbul Basaksehir.
With every United outfield player forward for a 12th-minute corner, Ba was left unmarked on the halfway line, allowing him to collect the clearance and sprint through one-on-one with goalkeeper Dean Henderson to score.
Basaksehir doubled their lead when Juan Mata was caught in possession and United's defence left Edin Visca free at the far post to convert, but the defending for Ba's goal was particularly shambolic.
"We play a short corner and everyone forgets to get back with the players they're playing against and Demba Ba snuck in behind us," Solskjaer said when asked to explain what went wrong for the first goal.
"A lack of communication and a lack of good decisions. You don't really see those goals at this level.
"We shouldn't concede easy goals like this. We know how hard it is to create goals and create chances and when you give easy soft goals like the two we have done today it makes it hard."
Solskjaer said he was the one to blame for the goal. "Obviously it's not a goal you normally concede," he said.
"We've not done our duties and roles there and that's my responsibility.
"We were going to play a short corner but we forgot our defending duties after we played a couple of short passes."
Register for free to continue reading
Registration is a free and easy way to support our truly independent journalism
By registering, you will also enjoy limited access to Premium articles, exclusive newsletters, commenting, and virtual events with our leading journalists
Already have an account? sign in
Register for free to continue reading
Registration is a free and easy way to support our truly independent journalism
By registering, you will also enjoy limited access to Premium articles, exclusive newsletters, commenting, and virtual events with our leading journalists
Already have an account? sign in
Join our new commenting forum
Join thought-provoking conversations, follow other Independent readers and see their replies