Jose Mourinho defends conservative tactics: 'Experts who never sit on the bench say wingers should never defend'
Mourinho also confirmed that Paul Pogba will be fit ahead of the round-of-16 first leg against Sevilla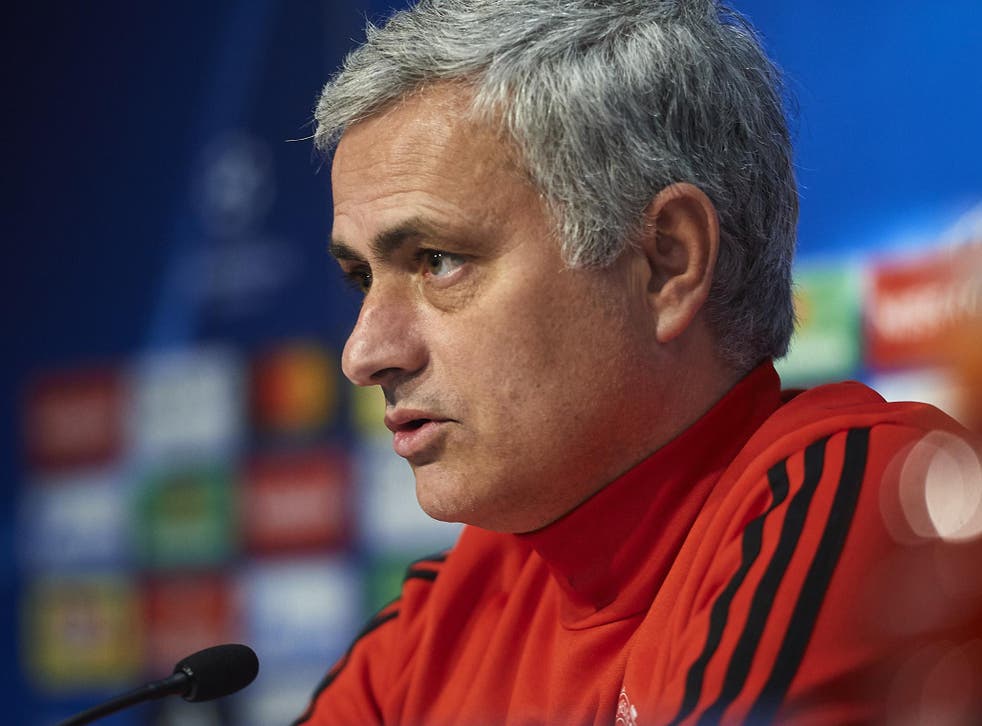 The Manchester United manager Jose Mourinho has defended conservative tactics, hitting out at arm-chair "experts" in England who say wingers should never defend.
His side face Sevilla tomorrow night in their Champions League round of 16 clash, the first time the two sides have ever met competitively. Sevilla have an outstanding home record, having only lost once in their last 36 competitive home fixtures.
And Mourinho, speaking about Sevilla's approach under Italian coach Vincenzo Montella, rebuked the idea that United could put them to the sword at the Ramon Sanchez Pijuan in the same way that he did when in charge of Real Madrid, before criticising English supporters opposed to a conservative style.
"I don't think it's possible to score six here," Mourinho said. "It takes Ronaldo or Messi in their best days to smash goals here. Betis in the derby was a one-off. Montella is Italian, and Italians know how to organise their teams defensively.
"In England some experts who never sit on the bench say defenders should never defend, midfielders should always attack, that's only in England with this generation of experts."
Mourinho also confirmed that Paul Pogba is fit to start for United after missing Saturday's FA Cup victory over Huddersfield through illness.
Speculation has mounted of a rift between Mourinho and Pogba after the United's record signing was substituted during away defeats to Tottenham and Newcastle. Mourinho said that Pogba had trained in a 'competitive situation' and was ready to face the Spanish side.
Pogba has been criticised for his defensive contributions in midfield, but when asked about his defensive responsibilities in the United line-up, the former Chelsea boss was dismissive of any special treatment.
"I don't think it's fair to speak about the responsibilities of a player," he said. "I don't even like the fact that the player that cost X millions doesn't have the same responsibility of one that cost three times X.
"They have the same responsibility so I don't like that approach. I understand for you, but not for me."
Join our new commenting forum
Join thought-provoking conversations, follow other Independent readers and see their replies