Juventus are the benchmark which Manchester United do not match
Nobody touted United to win this season's Champions League at the tournament's outset but then why should Juventus be able to come to Old Trafford and comfortably see out a victory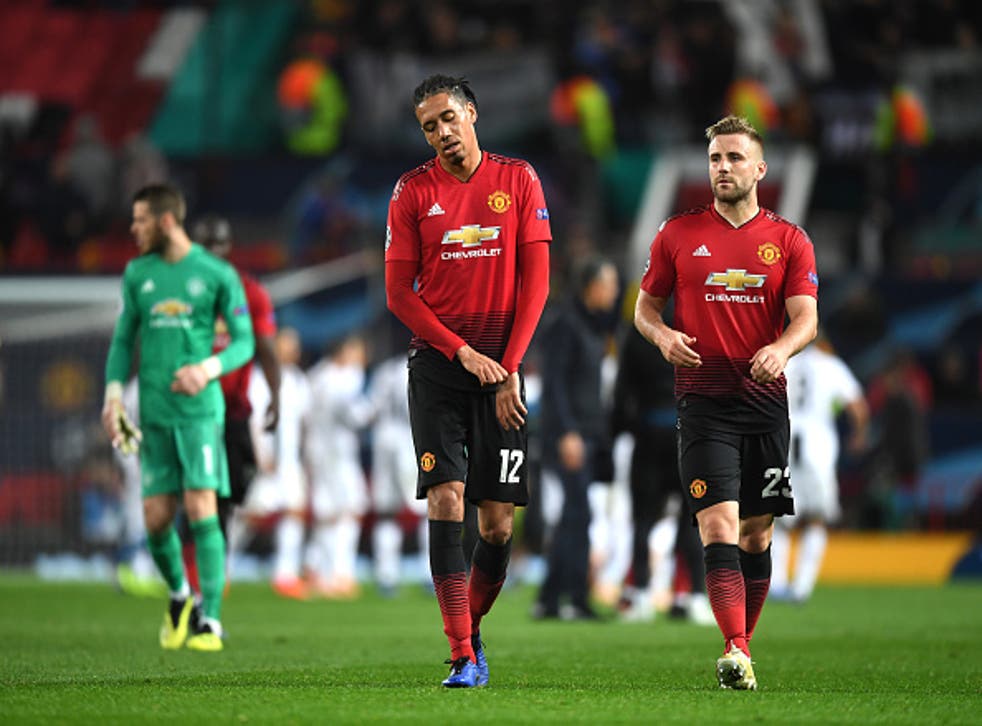 "Juventus were the benchmark," Gary Neville wrote three years ago, reflecting on how his Manchester United career charted with the club's rise from domestic dominance to conquerors of a continent. "We measured ourselves against them and I still look back on the team of Alessandro del Piero, Zinedine Zidane, Alen Boksic and Didier Deschamps as the best I ever faced. They had everything that I would love to have in my team."
That last remark, curiously, is an echo of Sir Alex Ferguson's tribute to the mid-1990s Juventus in his first autobiography Managing my Life. "I have developed an immense respect for Juventus, a class act from top to bottom," he would add. Ask Roy Keane, Ryan Giggs and various members of Ferguson's second great United side and they say much similar. Juventus set their standards.
Player ratings: Manchester United vs Juventus

Show all 22
Here, at Old Trafford, was the new benchmark. The modern-day Juventus - a different club, scarred by scandal, rebuilt through smarts but still with the same unrelenting appetite for success - reminded Jose Mourinho's side in how football matches at this level are won and lost. It requires coordination, composure and a coherent plan. United, for large spells, lacked all three.
Neville described his first encounter with the mid-90s Juventus, a defeat at the Stadio delle Alpi in September 1996, as "the biggest battering I've ever had on a football pitch". It is significant that Neville, a veteran of some heavy defeats, would say that despite the fact that Juventus only won 1-0. Massimiliano Allegri's side were victorious by the same scoreline here, thanks to Paulo Dybala's 17th-minute finish, and were often just as comfortable.
United's relative inexperience at this level told when confronted with a side which has reached two of the last four finals. Like a child caught behind in the classroom, United appeared to need bringing up to speed. The ability to move between attack and defence - to transition - has become a key focus of modern tactical work and it must be done expertly at this level. Under Mourinho - and in fairness, long before Mourinho's arrival too - United have rarely displayed such an ability when competing with the best.
On a number of occasions in the first half, when United's meagre attempts to run at the defence Juventus were easily thwarted, Dybala, Juan Cuadrado and the returning Cristiano Ronaldo were left with the freedom to break themselves, with the vast majority of red shirts caught upfield. Nemanja Matic, who has struggled of late, passed runner after runner glide past him, to the point where it became a dereliction of his basic duties as a defensive midfielder.
As has been the pattern of late, Mourinho's side improved in the second half, and an evenly-matched contest between two of European football's most illustrious clubs briefly threatened to break out. Yet United's advances were all on Juventus' terms. Allegri's side were content to protect what they held and showed little adventure beyond the counter-attack.
If Juventus can be criticised for anything, it is for failing to kill the game off. United's threat was so inconsistent and intermittent, though, a killing blow was not needed. Paul Pogba's strike against the post, which rebounded off Wojciech Szczesny's head and wide, was as close as the came to genuinely threatening. That is, perhaps, what happens when you spend too long away from the top table. United have won a single Champions League knockout tie in past five seasons, and that unconvincingly so against Olympiakos.
The difference between then and now is that United are not looking to complete a jigsaw, not attempting to make that final step. They are not dominating domestically and seeking other worlds to conquer. They are fighting, instead, against the creeping sense that the club has spent too long away from the summit of the game and that its fine standing in the money leagues is not reflected where it matters.
Perhaps this was to be expected. Nobody touted United to win this season's Champions League at the tournament's outset, of course. But then why should Juventus be able to come to Old Trafford and comfortably see out a victory when these clubs are supposedly of equal standing? The answer is they should not, unless something, somewhere along the way since Neville's meetings with the Old Lady in Europe, something went wrong.
This is the new benchmark. United do not yet match up to it.
Join our new commenting forum
Join thought-provoking conversations, follow other Independent readers and see their replies