Manchester United manager Alex Ferguson wary of Cluj counter-attacks
Simon Stone
Tuesday 02 October 2012 11:54 Comments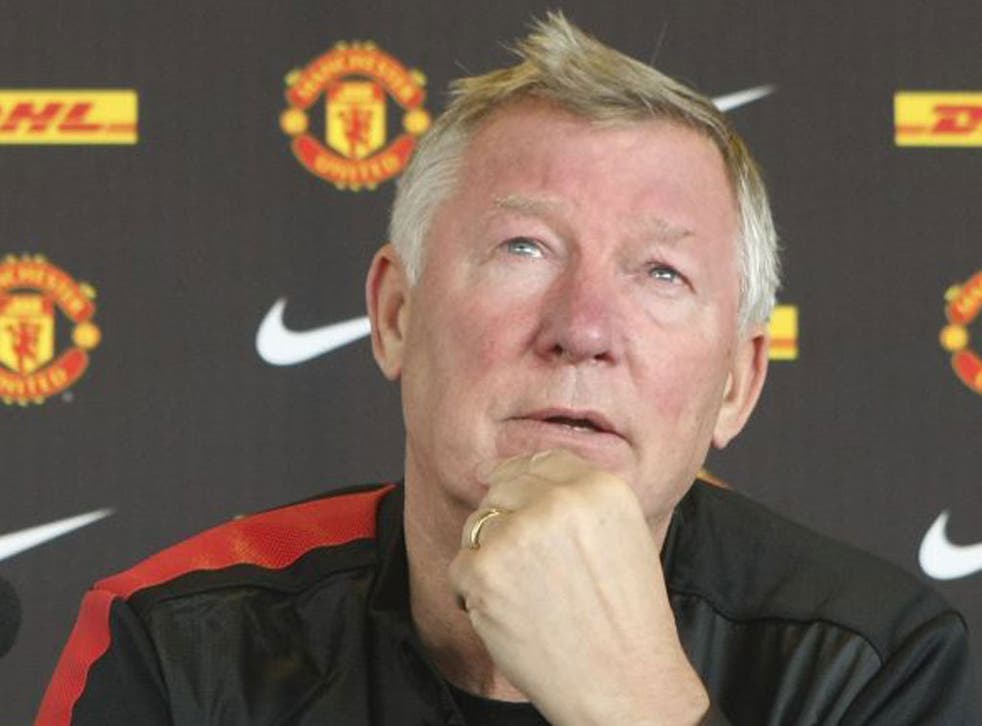 Manchester United manager Sir Alex Ferguson has instructed his defenders to be on their guard after highlighting the growing counter-attacking influence in the Champions League.
United take on Romanian champions Cluj this evening knowing their opponents are likely to sit deep and attack quickly.
It is a tactic that worked for Cluj in Braga a fortnight ago when they secured an historic away win even though their hosts enjoyed an overwhelming majority of possession.
And in an era Barcelona have dominated by retaining the ball for long periods, it seems the alternate theory is to let them have it.
"Counter-attacking has become a very important part of European football," said Ferguson.
"Now it's done by four or five players, not one or two like 20 years ago.
"The positive nature of the counter-attack has made the Champions League much better.
"It is Cluj's main strength, as they showed against Braga."
And in order to combat it, Ferguson will demand his players are switched on from the first whistle, having grown tired of the slack starts which have scarred their season so far.
"When you consider the first half against Southampton, the first half Liverpool and first half on Saturday, we have some work to do," he said.
"You have to be concerned losing goals the way we did.
"It's not planned but I think it will be the last."
On Saturday, stand-in skipper Patrice Evra said he believed the problem might be mental.
His manager does not think so. Instead, with so many key defenders, including Nemanja Vidic, injured, Ferguson is hoping the consistency of Rio Ferdinand's central defensive partnership with Jonny Evans will start to have a positive impact.
"After the first half on Saturday I had plenty of concerns," he said.
"I hope it's an awareness thing because we faced this situation at the end of October last season, and from then on when Jonny and Rio played together consistently we played better."
The observation was acknowledged as being correct by Evans, who has shrugged off the dead leg he picked up at the end of Saturday's game.
"Every defender will tell you that when you have a settled partner you get a good understanding, and with a run of games your match fitness and concentration go up," said the Northern Ireland international.
Ferguson will expect to see positive signs tonight, when Anderson, Tom Cleverley and Darren Fletcher will compete for the midfield slots after Michael Carrick was prevented from travelling by a virus.
PA
Register for free to continue reading
Registration is a free and easy way to support our truly independent journalism
By registering, you will also enjoy limited access to Premium articles, exclusive newsletters, commenting, and virtual events with our leading journalists
Already have an account? sign in
Join our new commenting forum
Join thought-provoking conversations, follow other Independent readers and see their replies