Jose Mourinho willing to rest Manchester United players against Arsenal in pursuit of Europa League
Mourinho's side play the first leg of their semi-final tie against Celta Vigo away from home on Thursday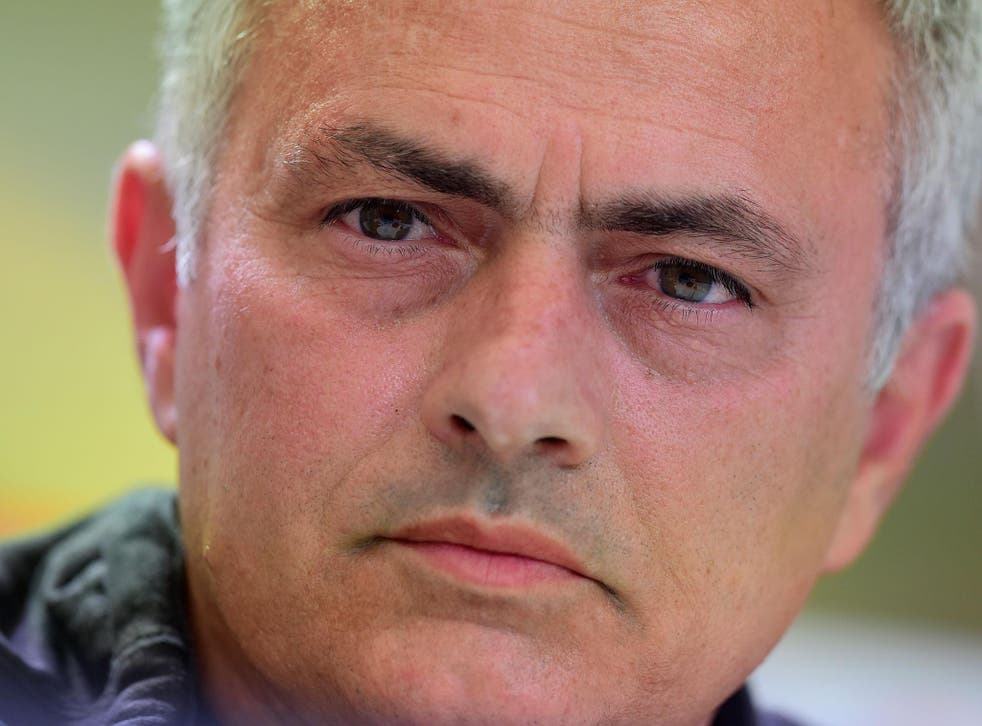 Jose Mourinho says he wants to "close the circle" of Manchester United history and finally claim the one major trophy that has eluded the club by winning the Europa League, and even admitted he will rest players for Sunday's game at Arsenal if the situation requires it.
On the eve of his side's semi-final first leg away to Celta Vigo, the Portuguese admitted that a difficult injury-riddled Premier League season ensured the continent's second-tier competition has become "more important". Aside from offering a direct route into the Champions League, it could also mean that United would become just the fifth club - along with Juventus, Ajax, Bayern Munich and Chelsea - to have won all three historic Uefa trophies, including the now defunct Cup Winners Cup, as well as the World Club Cup.
"I know it's the only competition Manchester United as a club have never won it. It would be great to close the circle, and say we are a club that has won every single competition in the football world.
Manchester United vs Anderlecht player ratings

Show all 12
"Thinking about us as a team, I think it would be good given all the problems we have [this season] and would allow us back into the Champions League season. We have to try.
"The Europa League has become for us more important and of course it depends on the result, and the way we analyse the situation after the match, but if we have to rest players next weekend, we are going to do that."
Mourinho confirmed that Chris Smalling, Phil Jones, Paul Pogba and Eric Bailly are available for selection, while Juan Mata is fit enough to play some part in the game alleviating an injury crisis that has mounted up after playing nine games in April.
"Smalling, Jones and Pogba," the Portuguese said when asked who is back. "Bailly is ready to play. He's the kind of personality, he fights against every problem unless it's impossible. He's ready to play. Luke Shaw is injured and it's an important injury, obviously. We are waiting for one more medical opinion, but he's out for the season.
"In relation to Europa League, it's very important they [these players] come on time. We have two matches in one week against Celta. It's important to have everybody. In relation to the Premier League, I think it's too late because in the past month of April, we played nine matches, seven of them in the Premier League, and we had too many problems, too many players absent. Because of that, we had players that had to play 750, 800 minutes of football and we paid the price. We paid the price. We played against fresh teams, and we were in accumulation.
"In this moment, the perspective is different, because the Europa League becomes even more important for us, and is good to have three players back that give us more options.
"Mata was injured for a while, but he's ready to play. His experience is one of the few players that played European semi-finals and finals, so it's nothing new for him. The only risk is that probably he cannot play 90 mins, but that's the risk of if he starts, he does not finish the game. If he comes form the bench, no problem for him to play. If he's selected, he can perfectly play tomorrow."
Pogba provides laughs as key players return to Man United squad
Mourinho also disputed the idea that all the pressure was on United, and that Celta could merely enjoy themselves because it is such a new experience.
"If they were here to just enjoy, they wouldn't have played with the second team against Athletic Bilbao and lost 3-0. They're not here to enjoy. They're here to win. Since they've got to the semi-finals, they've played three matches and played their second team.
"I think it's very clear they're here to win, like us… it's a difficult match for us."
Register for free to continue reading
Registration is a free and easy way to support our truly independent journalism
By registering, you will also enjoy limited access to Premium articles, exclusive newsletters, commenting, and virtual events with our leading journalists
Already have an account? sign in
Register for free to continue reading
Registration is a free and easy way to support our truly independent journalism
By registering, you will also enjoy limited access to Premium articles, exclusive newsletters, commenting, and virtual events with our leading journalists
Already have an account? sign in
Join our new commenting forum
Join thought-provoking conversations, follow other Independent readers and see their replies