Lionel Messi to escape punishment despite Barcelona star's two separate bust-ups against Manchester City
Uefa says it will not take action against the Argentine as there was no mention of his conduct in official reports following fiery Champions League tie
George Cooper
Thursday 03 November 2016 14:35 Comments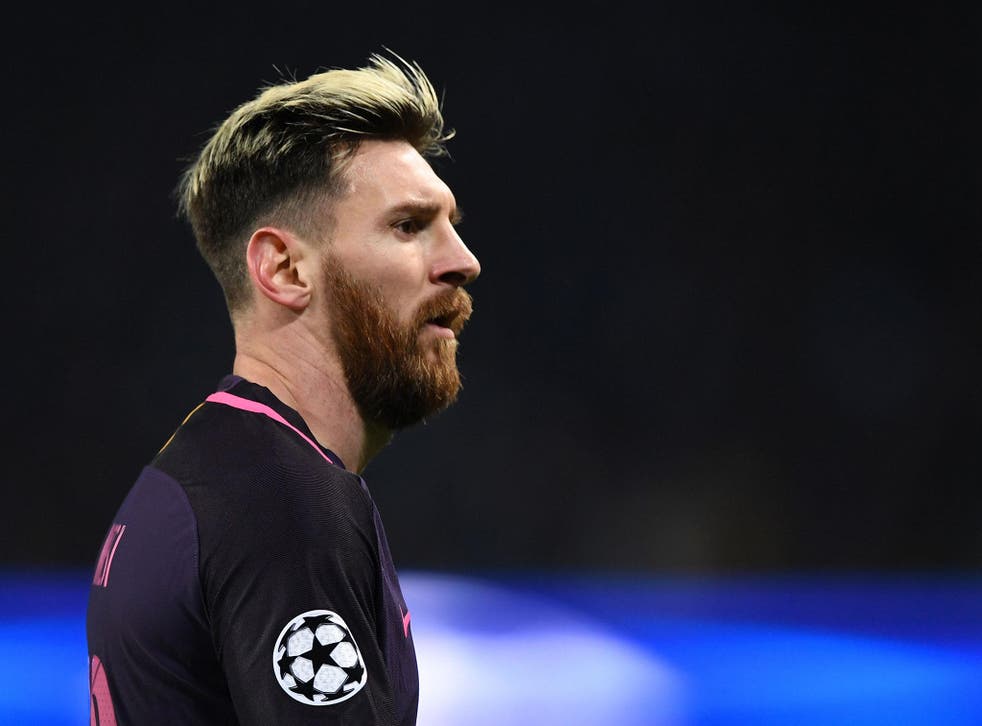 Lionel Messi is set to escape any disciplinary action for his outbursts at Manchester City despite the Barcelona superstar being involved in two separate altercations at the Etihad Stadium.
More details are emerging of Messi's alleged confrontations during and after the game as City beat Barcelona 3-1 in the Champions League on Tuesday night.
The Daily Mirror reports Messi confronted and shouted at referee Viktor Kassai in the tunnel at half-time after he failed to award the away side a penalty for a foul by Fernandinho.
Messi also needed to be placated by Sergio Aguero at full-time after attempting to square up to a Manchester City player in the dressing room.
However, Uefa said in a statement: "Nothing was mentioned in official reports, therefore no disciplinary action has been taken."
Various reports in Spanish media have suggested the Argentine, whose free-kick had put Barcelona ahead in the first half, was furious at full-time, leading to a tunnel altercation. This has been strenuously denied by Manchester City.
Aguero revealed that Messi was emotional at full-time. He said: "Whenever you lose you're not very happy. I saw him there, he was feeling bad. I know him well enough to know when he's bad, when he's good. But when you lose, nobody's good!
"I thought Messi said something to me but he didn't, and then we talked about other stuff. It was nothing serious. I heard something but I don't know what happened.
"When someone loses you have to respect them. Leo wasn't in the mood to talk and I respect that."
Register for free to continue reading
Registration is a free and easy way to support our truly independent journalism
By registering, you will also enjoy limited access to Premium articles, exclusive newsletters, commenting, and virtual events with our leading journalists
Already have an account? sign in
Register for free to continue reading
Registration is a free and easy way to support our truly independent journalism
By registering, you will also enjoy limited access to Premium articles, exclusive newsletters, commenting, and virtual events with our leading journalists
Already have an account? sign in
Join our new commenting forum
Join thought-provoking conversations, follow other Independent readers and see their replies