Mohamed Salah: Jurgen Klopp condemns racist chanting aimed at Liverpool star
Three fans were denied entry to Chelsea's Europa League clash against Slavia Prague after a video of people singing a racist song circulated on Twitter
Jurgen Klopp condemns racist abuse of Mo Salah ahead of Chelsea clash
Jurgen Klopp has condemned the racist chanting aimed at Mohamed Salah on Thursday night.
Three fans were denied entry to Chelsea's Europa League clash against Slavia Prague after a video of people singing a racist song circulated on Twitter.
The Premier League club's security team identified the supporters from a video which showed a group singing "Salah is a bomber" - apparently in reference to Liverpool and Egypt forward Mohamed Salah, formerly of Chelsea.
The fans are likely to face stadium bans as a result, while three others from the video were not spotted at the ground.
"It's disgusting. Another example of something which should not happen. We should not see it as a Chelsea or Liverpool thing," Klopp said.
Racism in football

Show all 21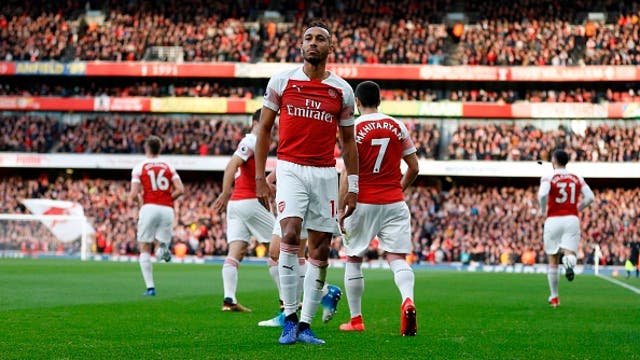 "If you do something like that you should not be able to enter a stadium again, from my point of view, for life.
"As a part of the football community I can say these people should not be involved. Go in each dressing room in the world and they are all sitting there, no-one cares where their parents are from.
"Football has a strong voice, and we have to use that voice and show that we all think the same. Things like this should not be allowed to happen again."
Kick It Out condemned the video as a "disgrace" and with fans turned away from the Europa League quarter-final after they were identified as members of the group in question.
A statement on Chelsea's website read: "Chelsea FC finds all forms of discriminatory behaviour abhorrent and where there is clear evidence of Chelsea season ticket holders or members involved in such behaviour, we will take the strongest possible action against them.
"Such individuals are an embarrassment to the vast majority of Chelsea supporters who won't tolerate them in their club."
Liverpool also released a statement, thanking Chelsea for their urgent action on the matter and confirming that they are working with Merseyside Police "to ascertain the facts around this footage with the aim of identifying individuals featuring in it."
Join our new commenting forum
Join thought-provoking conversations, follow other Independent readers and see their replies