Neymar will miss the rest of PSG's season as he prepares for surgery that will sideline him for three months
The 26-year-old forward will go under the knife on Saturday in Brazil
Thursday 01 March 2018 13:58 GMT
Comments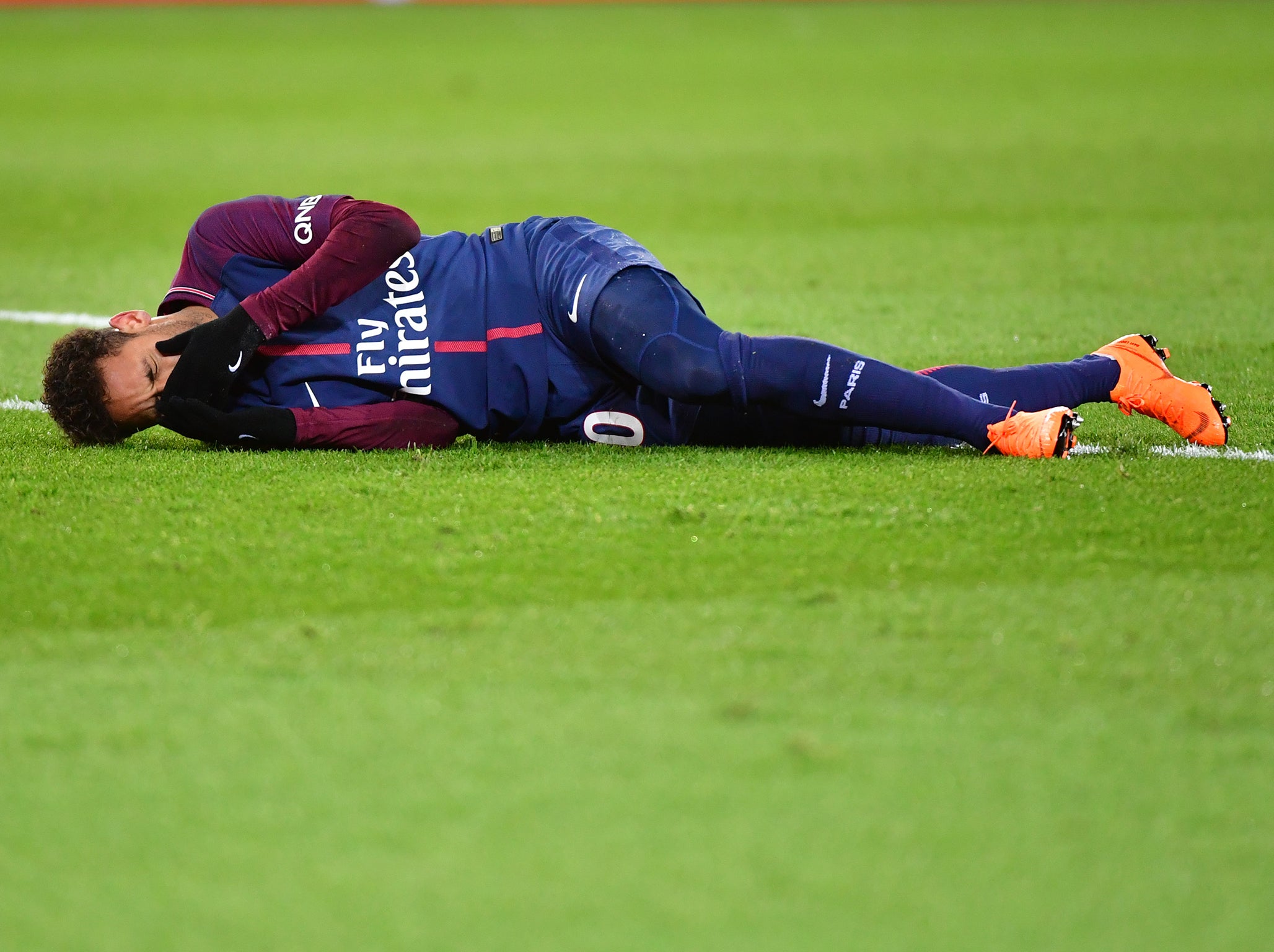 Neymar's season is expected to be over and the Paris Saint-Germain forward is already in his homeland ahead of an operation this weekend that will rule him out for around three months.
The 26-year-old forward injured his foot during Sunday's Ligue 1 win over rivals Marseille, but PSG coach Unai Emery was still confident that Neymar had "a small chance" of recovering in time for the second leg of the club's Champions League knockout tie with Real Madrid.
But hopes of a comeback in that round-of-16 clash, where the Parisians trail 3-1 after a late double salvo from Madrid, have been dealt a huge blow by the news that Neymar stands no chance of playing not just at the Parc des Princes against the Spanish giants but again this season for the French champions-elect.
The striker joined PSG for a world record £200m fee from Barcelona last August and has scored 29 goals in 30 games. But he won't add to that total in his maiden campaign on French soil as he prepares to go under the knife in Belo Horizonte on Saturday in what his club claim was a joint decision.
Brazil's team doctor Rodrigo Lasmar was concerned that PSG's reluctance to commit to a surgical fix could jeopardise Neymar's World Cup hopes as he confirmed to Brazilian media outlets on Wednesday that the forward fracture his metatarsal and that he would likely miss three months – leaving little margin for error before June's World Cup.
Join our commenting forum
Join thought-provoking conversations, follow other Independent readers and see their replies