Meet the Sarkic twins: born in England, raised in Belgium but trying to make Montenegro history
Oliver and Matija Sarkic are Montenegro's next generation, fighting to get the country's U21 team to their first European Championship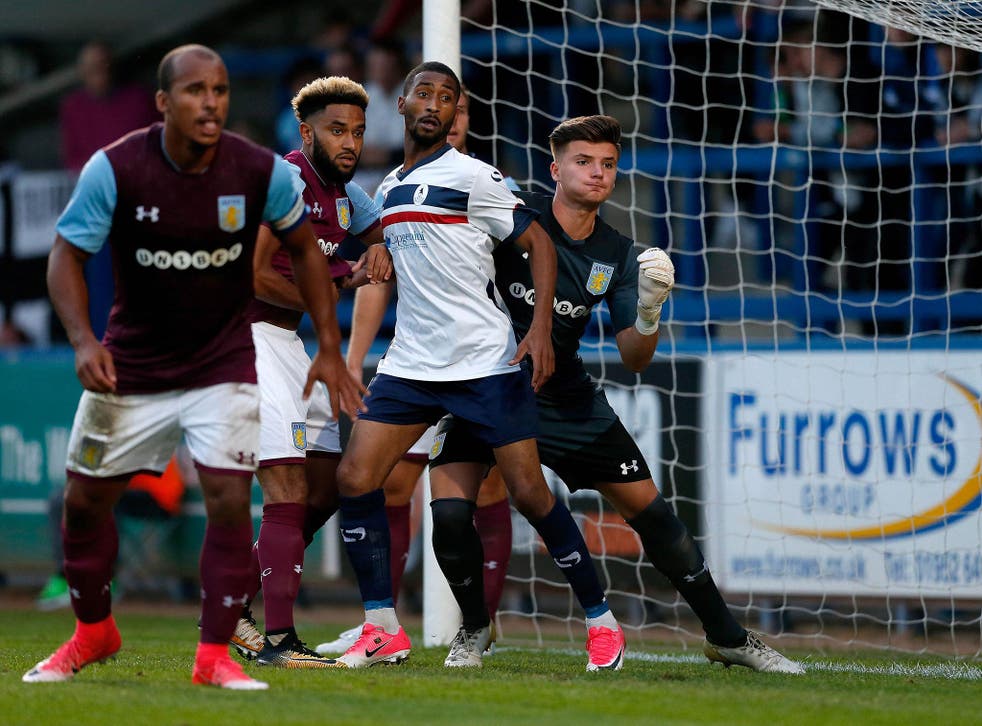 No Montenegro team has ever qualified for a major tournament. Their senior side is in a promising position for the 2018 World Cup, and if Stefan Jovetic, Stefan Savic and co beat Denmark in Podgorica on Thursday night they will be heading for the play-offs.
But behind them is the next generation, the U21 team fighting to get to their first European Championship. And leading the charge are two twin brothers, born and brought up in England, currently playing for Leeds United and Wigan Athletic.
Oliver and Matija Sarkic are the two 20-year-olds, eligible for England and, if they wanted, for Belgium too, but who have chosen to play for the country of their father. The national teams of the former Yugoslavian nations have plenty of players brought up in Western Europe, whose parents fled the wars of the 1990s. But the Sarkic's story, taking them from Grimsby to Moscow to London to Brussels, is slightly different.
Their father Bojan Sarkic is a leading Montenegrin diplomat, who has served as ambassador to the United Kingdom, to Belgium and now to the European Union. Their mother, Natalie Sarkic-Todd, was an FCO official who works for Euractiv, a European media network.
So the two boys, born in July 1997, have not had the most typical of journeys, representing the country "of their hearts" and competing for playing time in the Football League. England has always been where they wanted to play – their English is immaculate – even if they left here for Brussels at the age of seven.
In Belgium both brothers were soon picked up by the Anderlecht academy at U8s level. After starting at the British School of Brussels they soon moved on to French-speaking schools. "We didn't speak a word of French, growing up speaking English and Montenegrin," Oliver says. "We went to an English school for two years but then we switched to a French school and now we even speak it to each other."
Oliver, a striker, impressed during his spell at Anderlecht, especially in one 25-goal, 15-assist season for their U17s. Benfica started watching him and at the age of 17 he left Brussels for Lisbon, signing up to one of Europe's best academies and an English-speaking school to do his A-Levels. Soon enough he was playing for Benfica B in the Portuguese second tier, alongside Victor Lindelof, Renato Sanches and Joao Carvalho. "Playing professional football was the best thing to happen to me so far, especially playing more than 60 games in that league," he said. "It's very aggressive, intense and skilful."
But England was always in his mind and after three years at Benfica he joined Leeds United on loan at the start of this season. "I decided to give a shot to English football, my dream," he says. "And there was no better step than Leeds for me. The facilities are amazing, the club has a great history, the coaches know what they're doing. It's a hard-working club working towards its goals." Sarkic picked up a groin injury in his first game for the U23s, though, putting him out of Montenegro U21s game this week.
Matija is a goalkeeper and when he left Anderlecht he did so directly for England, signing for Aston Villa in the summer of 2015 after impressing on trial. He impressed for Villa's U23s and this season has gone on loan to Wigan Athletic in League One for his first taste of competitive football.
When Matija signed for Villa he came to the attention of the Football Association who invited him on a training camp for young English goalkeepers. Matija went along but got injured on the first day. He is eligible to play for England, of course, and has a UK passport. But like his brother his heart has always been with Montenegro.
"Montenegro is the country my dad is from, it's in my blood and I'm passionate about it," Oliver explains. "I love the country so much, and if an offer came in from another country I don't think we would change."
So the Sarkic twins have been representing Montenegro since U17 level, trying to get their father's small country into a tournament for the first time. Two years ago they nearly got there, making it to the Elite Round for qualification for the U19 Championships, only to lose their last game to Ukraine and crash out.
But this week they have France U21s away in Troyes but then Slovenia at home in Podgorica. Oliver is out with injury, but Matija will be playing, and he knows that two good results will send his team towards the 2019 U21 Championship, a new frontier for his father's country. If the seniors do not make it to the World Cup, the burden will fall on his generation.
Join our new commenting forum
Join thought-provoking conversations, follow other Independent readers and see their replies