Pep Guardiola rubbishes Jose Mourinho's claim English teams are at disadvantage in Champions League
The old foes do verbal battle again as their European campaigns get under way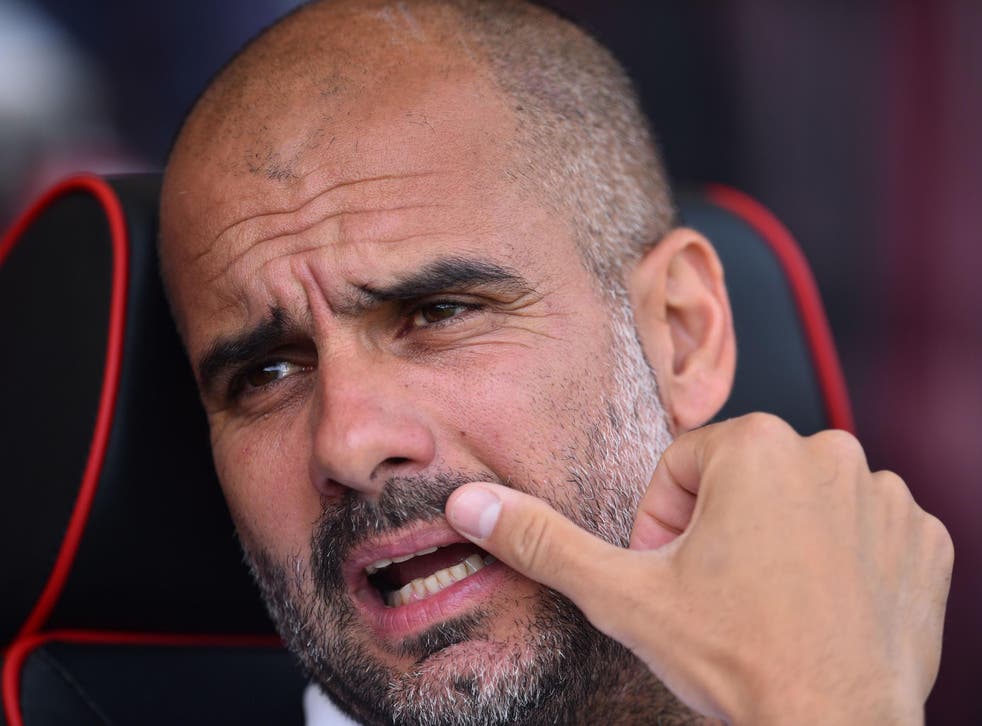 Pep Guardiola has rubbished Jose Mourinho's claim that English teams are at a disadvantage in the Champions League.
The Manchester United manager argued that the Premier League is more challenging than other leading leagues, which means teams on the continent can afford to rest players throughout the season and keep them fresh for the closing stages of Europe's elite competition.
"We have to admit that there are differences in relation to other countries," Mourinho said.
"Real Madrid last year played the last month in La Liga with a second team. They could do it. They arrived in the Champions League final with a fresh team.
"Juventus, because they were champions in Italy three months in advance, they could play the last month with a second team.
"English teams normally that's impossible, because the competition goes very strong until the end."
Manchester United's Champions League group stage squad

Show all 24
But Guardiola – who has managed in Spain and Germany – disagrees with his old nemesis, arguing that each manager must take responsibility for his team's failings.
"I cannot speak for the other four teams in the Champions League," Guardiola told reporters.
"[But] if we don't win or don't make a good performance, it will be a failure.
"I learned from the beginning - I can accept and handle that."
The Manchester City manager is preparing his side for their opening Champions League group stage clash against Feyenoord on Wednesday and has warned his players that the Dutch team will be no pushovers.
"Feyenoord have more European titles than Manchester City," Guardiola said.
"English teams spend more money and have more money but I grew up with the Holland culture and I know how they play.
"There were a lot of Holland players in my [Barcelona] team. I know how they play – I know how good they play and the quality of Dutch football."
City spent nearly £200m this summer, bolstering their defence through the acquisitions of Kyle Walker, Danilo and Benjamin Mendy and adding Bernardo Silva to an already bountiful front line.
While admitting he has been pleased with their transfer dealings, Guardiola warned that his side are still a work in progress.
"I am so happy with what the club has done," he added.
"Last season we made good things but not enough to win titles.
"I don't know if we are able to compete to win the titles because we are still in the process of growing up."
Register for free to continue reading
Registration is a free and easy way to support our truly independent journalism
By registering, you will also enjoy limited access to Premium articles, exclusive newsletters, commenting, and virtual events with our leading journalists
Already have an account? sign in
Register for free to continue reading
Registration is a free and easy way to support our truly independent journalism
By registering, you will also enjoy limited access to Premium articles, exclusive newsletters, commenting, and virtual events with our leading journalists
Already have an account? sign in
Join our new commenting forum
Join thought-provoking conversations, follow other Independent readers and see their replies