Pierre-Emerick Aubameyang dropped by Borussia Dortmund for 'disciplinary reasons'
This is not the first time the Gabon international has faced a club sanction for disciplinary reasons. He was suspended last year for an unsanctioned trip to Italy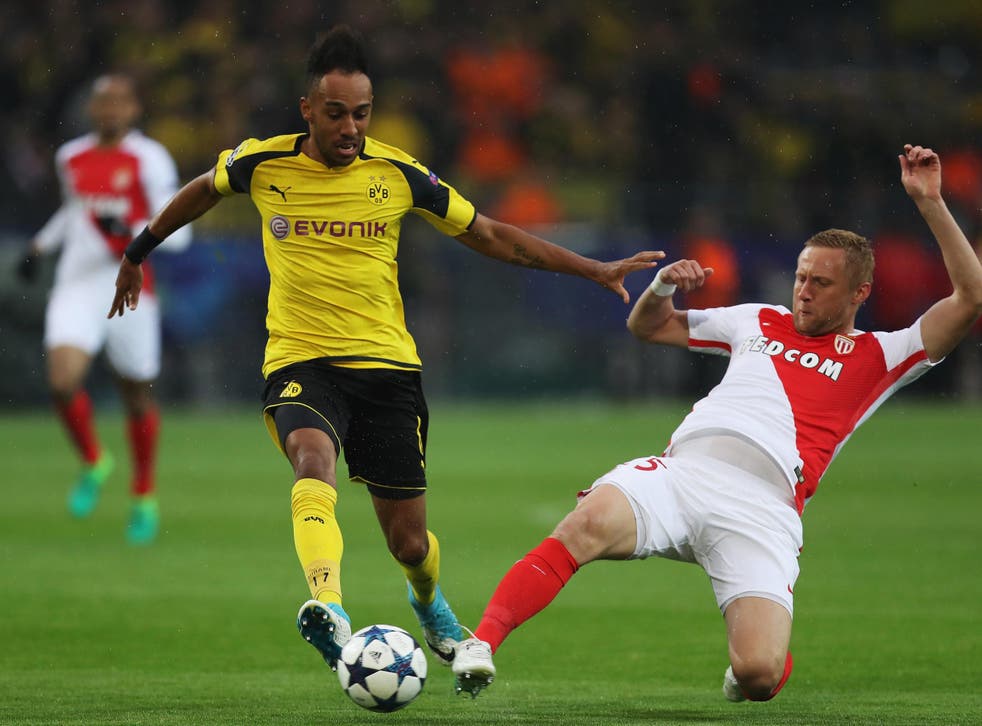 Borussia Dortmund striker Pierre-Emerick Aubameyang has been dropped for Friday's Bundesliga game against VfB Stuttgart for disciplinary reasons, the German club said on Thursday.
Aubameyang has scored 10 league goals in 11 matches this season but is going through a goal drought having failed to net in Dortmund's last five games in all competitions.
"Aubameyang has been dropped from the squad for tomorrow's game for disciplinary reasons," Dortmund said on Twitter, without elaborating.
This is not the first time the Gabon international has faced a club sanction for disciplinary reasons. He was suspended last year for an unsanctioned trip to Italy.
Dortmund have lost three of their last four league games to drop to third place in the Bundesliga, six points off leaders Bayern Munich.
They face Tottenham Hotspur next week in the Champions League.
Reuters
Register for free to continue reading
Registration is a free and easy way to support our truly independent journalism
By registering, you will also enjoy limited access to Premium articles, exclusive newsletters, commenting, and virtual events with our leading journalists
Already have an account? sign in
Register for free to continue reading
Registration is a free and easy way to support our truly independent journalism
By registering, you will also enjoy limited access to Premium articles, exclusive newsletters, commenting, and virtual events with our leading journalists
Already have an account? sign in
Join our new commenting forum
Join thought-provoking conversations, follow other Independent readers and see their replies