Thomas Tuchel defends Pierre-Emerick Aubameyang as a 'sensitive human being' after controversial celebration
His captain Marcel Schmelzer called the incident 'stupid'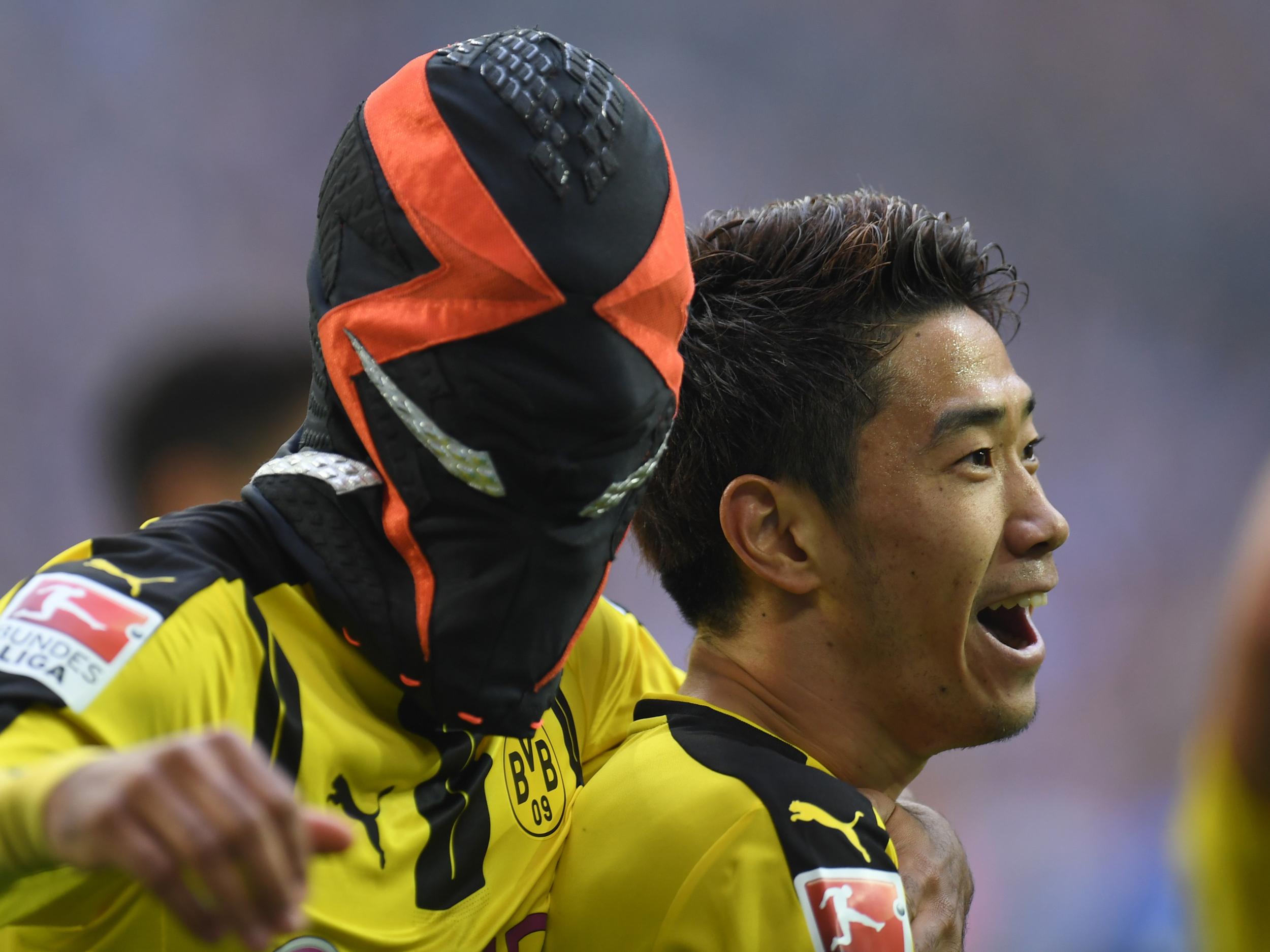 Borussia Dortmund manager Thomas Tuchel has urged Pierre-Emerick Aubameyang's critics to ease off, claiming the striker is a "sensitive human being".
Aubameyang came under fire after his goal celebration during Dortmund's 1-1 draw against derby rivals Schalke, where he donned a superhero mask, as he has been known to do, although this time it was manufactured by his boot sponsor in what seemed to be a PR stunt.
The fallout from the incident included club captain Marcel Schmelzer calling the Gabon international's actions "stupid", while CEO Hans-Joachim Watzke saying he will need to hold a "difficult" conversation with him.
Aubameyang again found his goalscoring touch against Hamburg on Tuesday during a 3-0 win and Tuchel said that although it was his fault, no one can doubt his character.
"Such a sensitive human being like Auba is affected when so much is said and written about him, even if he has himself to blame," Tuchel said.
"We see the situation slightly different now than immediately after the game, because we have some more information now.
"We were informed the day before that he had planned something in case he scored, but we did not know any details. The people in charge have already had their say on the matter. There will be further discussions, but I can afford to solely focus on the football side of things.
"Of course, this makes things slightly more complicated. There is a conflict of interests between what's best for the players and for the club.
"He would not be the first player who got influenced from the outside. But we cannot doubt his character. You can have a critical chat with him and he understands the club's view."
Join our commenting forum
Join thought-provoking conversations, follow other Independent readers and see their replies