PSG vs Manchester City: Twitter reacts to bizarre Fernando mistake that leads to Zlatan Ibrahimovic goal
Get ready to see this one over and over again...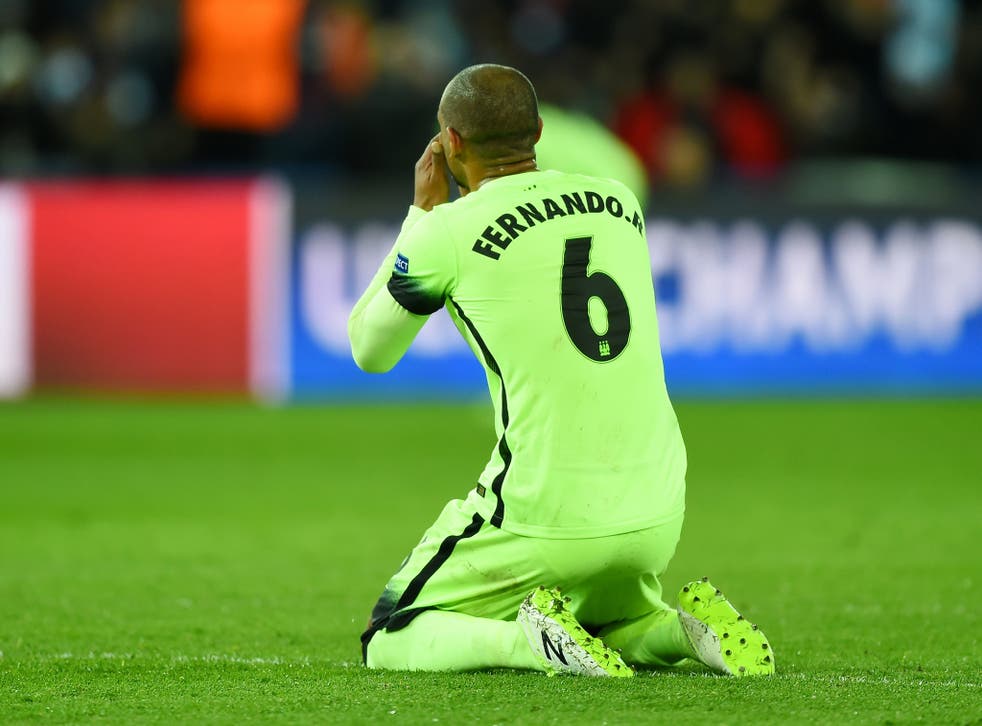 It will almost certainly go down as one of the most bizarre goals in Champions League history.
Fernando's blunder was so unexpected that television cameras were still showing replays of Kevin de Bruyne's opener, which had come just minutes earlier.
The Manchester City midfielder dallied after receiving the ball from a Joe Hart goal-kick, believing he had all the time he needed to turn, look up and play a mediocre pass into the midfield.
Little did he know that Zlatan Ibrahimovic, who had endured an evening to forget up until that point, was sat on his shoulder, ready to pounce.
The Sweden international needed only to stand there as his daydreaming opponent kicked it against his knee with enough power to send the ball into an unguarded net.
What was Fernando doing? Why didn't Joe Hart, who'd done so well to deny Ibrahimovic from the penalty spot earlier, give him a shout? Are we doomed to see this goal looped on every football bloopers DVD, from Ray Winstone's to Nick Hancock's to Danny Dyer's, from now until the end of time?
A lot of questions there but what's certain is that it sent Twitter into a tailspin.
Here's the best social media reaction…
Oh dear.
Join our new commenting forum
Join thought-provoking conversations, follow other Independent readers and see their replies