Why this weekend's Clasico looks set to be one of a kind
Real Madrid and Barcelona head into the clash from uniquely emotional stand points. This could well affect the outcome of the eagerly anticipated clash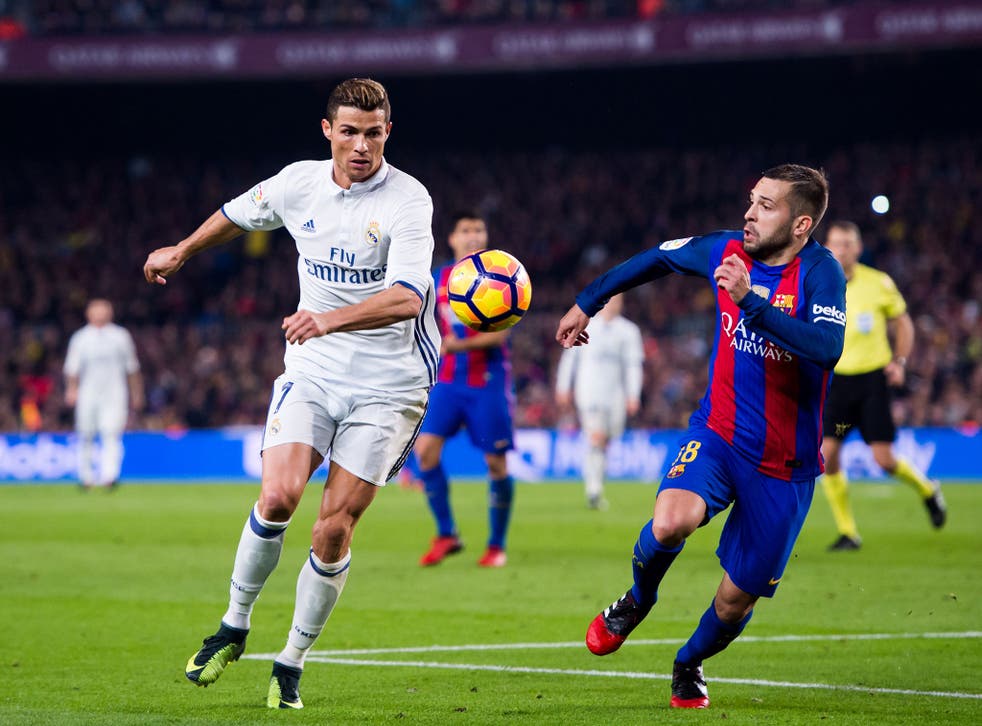 El Clasico is the kind of unique fixture that pushes emotions to the limit, but the unique aspect of this season's potentially decisive Clasico is how the emotions of both sides were already pushed to extremes in the week leading up to it.
Barcelona actually played very well in their Champions League quarter-final against Juventus, and I think it's a pity they went out as they are still a better team than the Italians, but it also seemed clear that the anxiety of a 3-0 deficit from the first leg had got to them. They were rushing shots they wouldn't usually have, and were clearly hurting and frustrated at the end of the game.
Real Madrid were the opposite. Their match against Bayern Munich was just as emotionally intense but so much more chaotic, yet still allowed them the ultimate release - and relief. They got through it and went through to the semi-finals. Out of that chaos, they still conquered.
El Clasico's most memorable matches

Show all 5
I have been in dressing rooms after similar games and, even if the match exposed flaws in your side, you had to really see it to understand the meaning such victories can have for teams; how they can bolster belief to provide the greater application that helps overcome those flaws in the future. It was exactly like that after our Liverpool team so narrowly but so rousingly knocked Chelsea out of the Champions League semi-finals in 2005 and 2007, or in the 2005 quarter-finals against Juventus. The lads really had to defend deep and dig deep in both, but coming through those ties fostered the feeling that it was our year. That is not just a trite line of speech, but can be a very persuasive line of thinking that does enhance performance.
It is what Real Madrid could well benefit from in this Clasico. They approach it from a really positive emotional experience that will only increase their belief after a brilliant run of form. They will also arrive with a positive winning mentality, knowing that just avoiding defeat could go a long way to winning the league.
They have got an edge to their game right now, but also a game plan. One criticism of Zinedine Zidane - and the club in general over the past few seasons - is that they don't have a defined idea as a team, but I don't think that applies right now. Sure, it's different to how Barca's lines move together in combined play, but there is clear direction to Real. Toni Kroos and Luka Modric build from the middle and either try to get it quickly to the star front men, or get it out to the wide areas, where Real are especially strong. When they do go to the flanks, the strikers move inside, and allow Dani Carvajal and - especially - Marcelo to attack. Marcelo's game against Bayern was superb, amazing, whatever superlative you want to use. He is probably the best attacking full-back in the game at the moment, and also the full-back who most influences play. Beyond all that, they have Casemiro filling the gaps.
It remains to be seen whether Barca can exploit any gaps, though.
They are not building their own play, the passing football from the back, in the way they had been even a few weeks ago. Their midfielders are not in great form, and that has meant the ball does not arrive with the front players in the best way. As such, there have been so many games where we see Leo Messi and Neymar drop back too deep to get the ball. They end up much too far away from the box, and then having to make too many individual decisions. Neymar has been trying to take a lot of responsibility and Barca have been productive on the left through his work with Jordi Alba but, on the opposite wing, Messi is coming inside too much. He doesn't have anything like the same combination play with Luis Suarez that he did a few months ago, and the net effect is that it takes Barca's width away and removes penetration on the right wing. Ivan Rakitic is then too busy filling gaps in the middle, while Sergi Roberto is too deep.
Ultimately, the team just isn't moving together in the way we would classically identify with Barcelona.
The game is being sped up from the middle too early, with too many individual actions, stretching the team too much. It then leaves them vulnerable on the break and at a numerical disadvantage on the counter, as we saw repeatedly against Juventus, although both Samuel Umtiti and the constant big-game performer Gerard Pique have worked wonders there.
There is then, of course, the potential psychological hangover from that Juventus match.
Analysing all of this - as well as the fact that Real have a much deeper squad - it really does look good for Zidane's side. The emotion, the tactics, the momentum - it's all with them.
As with any Clasico or any similar big game, though, these arguments lose weight if there is an early goal or if one team doesn't perform as they should on the day.
Real could well be a little complacent from how things are going much better for them, while it is possible that the potential consequence of the game properly focuses Barca.
That happens with these fixtures sometimes too. Since Barca know how decisive not winning would be, it can make all their players come to a realisation that this is a last opportunity, and bring a clarity and focus that wasn't previously there.
The hope for us is that this happens, as it can set the tie up for an even more epic game than we saw in the Champions League. This could yet be a unique Clasico in its own right.
Register for free to continue reading
Registration is a free and easy way to support our truly independent journalism
By registering, you will also enjoy limited access to Premium articles, exclusive newsletters, commenting, and virtual events with our leading journalists
Already have an account? sign in
Register for free to continue reading
Registration is a free and easy way to support our truly independent journalism
By registering, you will also enjoy limited access to Premium articles, exclusive newsletters, commenting, and virtual events with our leading journalists
Already have an account? sign in
Join our new commenting forum
Join thought-provoking conversations, follow other Independent readers and see their replies