Barcelona have taught Real Madrid an early season lesson in how to bounce back from adversity
Coach's column: The Spanish and European champions are guilty of being too anxious to right their wrongs. Pako Ayestaran believes they should take a leaf out of their old rivals' book
Pako Ayestaran
Tuesday 26 September 2017 13:14 Comments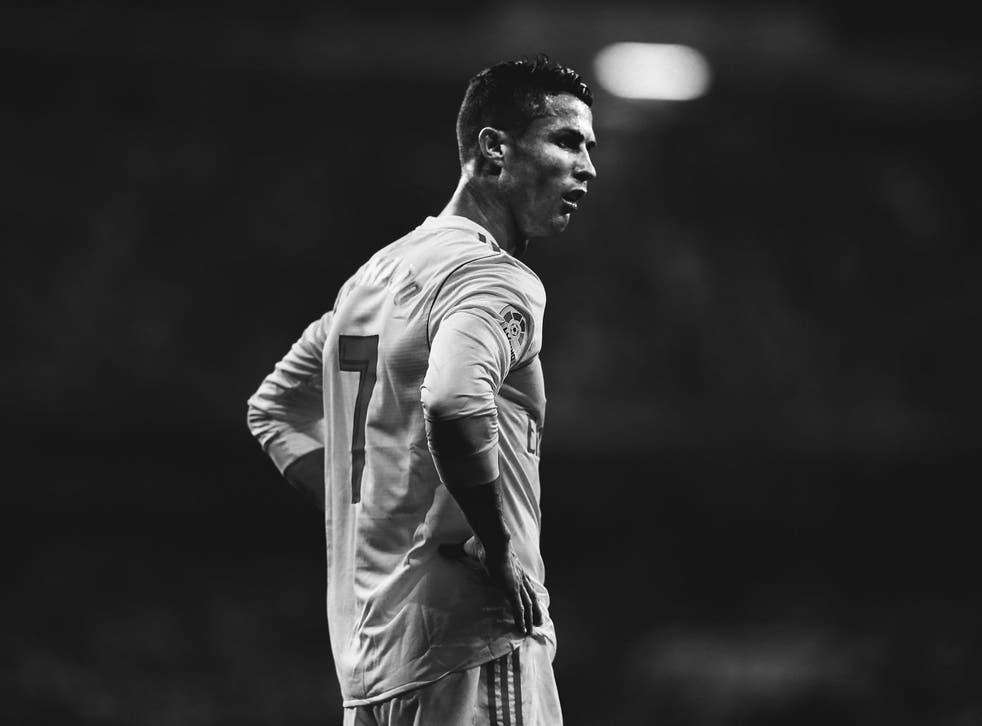 A few years ago, there was a celebrated and successful player I was working with, and despite his status in the game he used to always get very worried when he was coming back from injury. In fact, that very status almost made him more anxious. He was worried about living up to expectations of him.
It is something that has come to mind when watching Real Madrid in what has been a stuttering start to the season from a team that is just so good. Given how sensationally they started the campaign with the Super Cup win over Barcelona too, it feels like the initial dip in results has got to them, and that there is now an anxiety - and damaging self-perpetuating impatience - about putting it right again.
They are not as fluent as they should be, and opposition sides are creating so many more chances and openings against them. They are just becoming a bit stretched - both in terms of their structure and, now, their mentality.
FIFPro 55 best players in the world

Show all 55
They reached such a high level against Barcelona, and set such a standard, that the dropped points in subsequent league games then stunned them a bit. Of course, part of that was down to bad luck and goalkeepers having supreme displays, but what that then does is feed the anxiety so something that was freakish then becomes fixed. Bad luck can lead to bad decisions, because of the mental effect of them.
You could see it in the last five to 10 minutes of the shock home defeat to Real Betis. Their game became too stretched, with too many transitions, and every transition seemed to lead to a Betis chance.
Of course, the suspension of someone like Cristiano Ronaldo hasn't helped, and the absence of Karim Benzema is also underrated. He is so important to how they move, to letting attackers like Cristiano score so much more. Real always play well with Benzema, he keeps the ball well and knows where and how to move in all three areas - either flank or the centre. He knows where to go to support the transition, and create numerical advantage in wide areas.
That has also led to an anxiety in some of Zinedine Zidane's coaching decisions. I was so surprised he took off Luka Modric and also Isco against Betis, two players that can link their play together, provide the calmness and composure so badly required. Instead, he went for runners, but that only increased the rushed nature of their display.
It has all fed into the general feeling that, in trying to fix this as quick as possible, they are making it worse. They no longer look patient enough to allow a game or performance to 'cook'.
Zidane also seems to be tinkering with his team too much, something that is in fashion in Europe right now, but isn't helping set the style. I have always found that tinkering at this stage of the season actually creates more problems, because this is when regular games are actually required help players improve - something that is not the case in February.
While I wouldn't say any of this is a long-term concern, it will be interesting to see how they respond over a longer period.
It's also been interesting to see how Barcelona have responded. It's remarkable now to think how lost they looked after the loss of that Super Cup match and the loss of Neymar. Any side can only respond in one of two ways, though, by allowing negativity to take over or asserting themselves. They have emphatically done the latter, not least Leo Messi. He looks more committed than ever, as if he wants to emphasise that he's always been the most important player. Jordi Alba has also upped his game without Neymar there, while Ivan Rakitic has clicked.
Barca's response actually reminds me of Michael Jordan and the Chicago Bulls, upping their stats when everyone expected a drop.
Here, everyone at Barca wants to show they are more than Neymar.
There's no anxiety there.
Register for free to continue reading
Registration is a free and easy way to support our truly independent journalism
By registering, you will also enjoy limited access to Premium articles, exclusive newsletters, commenting, and virtual events with our leading journalists
Already have an account? sign in
Join our new commenting forum
Join thought-provoking conversations, follow other Independent readers and see their replies