Real Madrid are the 12-time kings of Europe - they love this competition, one which is unmistakably theirs
All in all, Madrid did what Madrid do - it is almost boring to see a team win and win and win and win and win but that is the hardest thing to do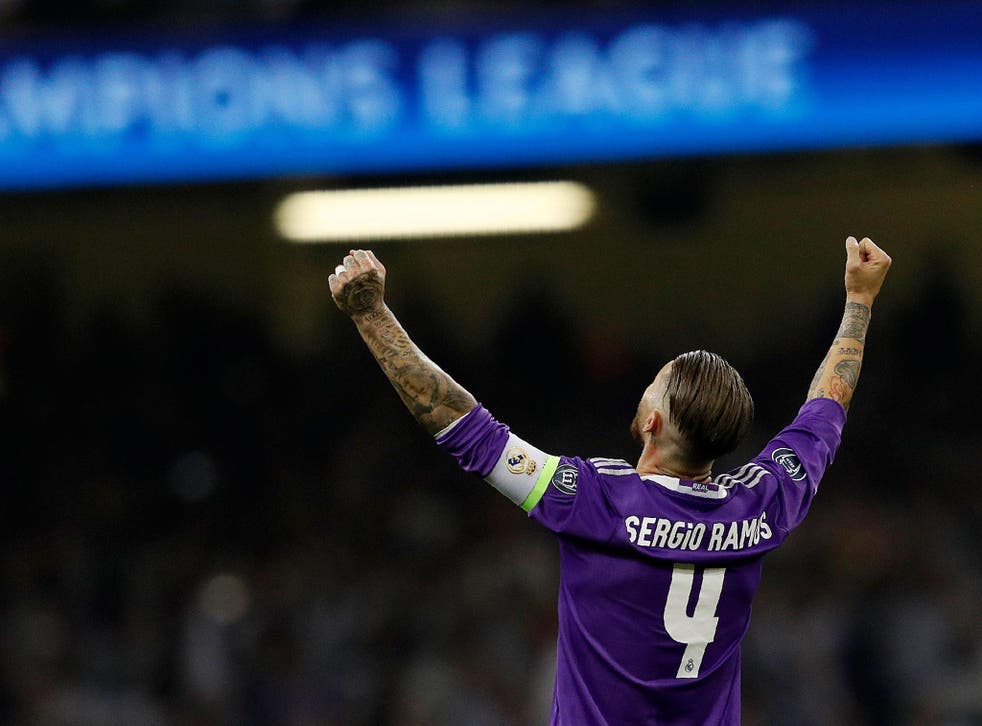 "How could I not love you?" sang the travelling, celebrating Madridistas on what very much felt like a night for questions.
Most notably - while watching more history being made - what more is there to say about Real Madrid?
A team who can play poorly but rely on one of their stars to turn it on at any second and win them big games.
Juventus vs Real Madrid: Player ratings

Show all 23
Or, on this occasion, their non-stars, their grinding, water-carrying defensive midfielders to pop one home from 35 yards and change the game.
This wasn't your normal Real Madrid final. They were pinned back during the opening exchanges and had one shot on target in the first half. Juventus were physical, as expected, but they also stifled Madrid's flow with strategy, by pincering Toni Kroos and Luka Modric. It was all very deliberate and it was all very effective.
The technical quality on show in this game was unusually befitting of its stage. Too many times we have seen the best football in major competitions played throughout the knockout rounds, only for the final to be ruined by football's ultimate fear - coming second.
This final had none of that. Juventus, buttressed by the Great Wall strung along their defence, could easily have entered this game conservatively but they sprang at Real Madrid and had the Spanish giants somewhat dazed in the early minutes. Paulo Dybala flitted around, Mario Mandzukic hustled and probed and Gonzalo Higuain dared to dream, looking to exorcise the ghosts of finals past.
But Zinedine Zidane, who has already accomplished more in 18 months as a coach than many will in an entire lifetime, ensured that this was to be another Real Madrid win.
After a first half where his side had struggled, he tweaked his midfield to find his game-changers more space. Yes, Madrid's front three wins them games but that midfield wins them championships and as they came out for the second half they took over this final, burying Juventus by the 65th minute.
Zidane has two Champions League titles since taking over last January and has become the first coach to win back-to-back editions. Little tweaks here, fine touches there but mainly a calmness, "an aura" according to his players. Empathy, understanding and the experience of glory.
Undeniably the Frenchman just has a feel for the game. He always seems to know which player to bring on to change things or when to stick. On this muggy night under the roof in Cardiff, his decision to bring on Marco Asensio was rewarded with a goal almost instantly and the Mallorcan's star is one that will continue to rise under Zidane's watchful gaze.
Indeed, on top of going home with the big-eared cup and a glut of records, Real Madrid can also look on this as a changing of the guard. Pre-match the focus was on James Rodriguez, one of the most-expensive signings in football history who was forced to watch from the stands after not even making the matchday squad. Asensio, who was selected instead, will be at Madrid for years after James departs this summer. He will be here long after Cristiano Ronaldo has hung up his boots.
And how can one let another victory pass without mentioning him. He. Ronaldo of the two-goal final, the first man to score in three separate ones, and now of 600 career goals to boot. Cristiano Ronaldo's transformation from lanky, spindly winger to hulking, goalscoring robot has been complete for some time but there seems to be a malfunction… age simply isn't slowing him down.
All in all, Madrid did what Madrid do. It is almost boring to see a team win and win and win and win and win but that is the hardest thing to do. They win, they retool and they go again. They enjoy unprecedented success by facing different challenges to nearly any other team but overcoming them nonetheless.
"How could I not love you?" they asked. How indeed. For everyone else it will be envy and bitterness but for Real Madrid, twelve times kings of Europe, there is no doubt that it is love. A love of the European Cup that is unmistakably their competition.
Register for free to continue reading
Registration is a free and easy way to support our truly independent journalism
By registering, you will also enjoy limited access to Premium articles, exclusive newsletters, commenting, and virtual events with our leading journalists
Already have an account? sign in
Join our new commenting forum
Join thought-provoking conversations, follow other Independent readers and see their replies