Zinedine Zidane praises match-winner Isco after Real Madrid finally earn first home league victory of the season
Zidane feels Isco is growing in influence as he becomes more aware of his importance to the team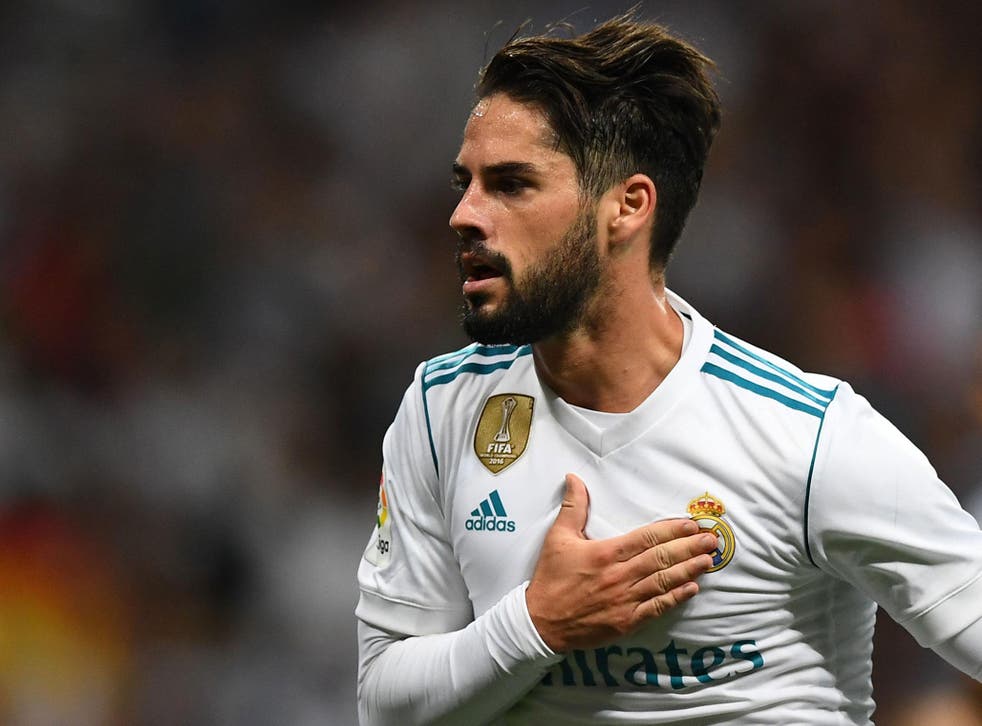 Zinedine Zidane says Isco is high on confidence and playing without fear after his match-winning double for Real Madrid against Espanyol.
Isco scored both goals in a 2-0 victory as champions Real finally secured their first home win of the season in LaLiga at the fourth attempt on Sunday.
Zidane feels Isco is growing in influence as he becomes more aware of his importance to the team.
In remarks from his post-match press conference reported by AS, Zidane said: "He has more confidence. He knows now that he is important but he has always been. He plays the way he plays on the street - he has no worries and I like it. When things don't work out he has patience. I hope we can see an even better Isco."
Isco played in a central attacking role and linked well with Cristiano Ronaldo, who surprisingly remains without a goal this season.
Zidane, who tasted victory for the 50th time as a manager in LaLiga, said: "He's not tired but he has missed a lot of games. He is very disappointed because he hasn't scored yet but this is football. I hope in the next game it changes for him but that pass to Isco was phenomenal."
The result lifted Real into fifth but they remain seven points behind leaders Barcelona.
Zidane said: "This is going to be a very complicated league. I think there won't be just two or three teams that can win it. It's going to be more competitive. The other teams have reinforced very well and can compete."
Espanyol were outplayed in the first half but trailed only 1-0 at the break and might have levelled when Gerard Moreno hit the post.
They then created a few openings after the break and only saw their challenge end after Isco's second after 71 minutes.
Manager Quique Sanchez Flores felt his team competed well.
He said: "We know we played against the European champions but we were able to go out and compete. To see the boys go out and compete in the Bernabeu - it's a growth process. We do not like to lose but we're happy to see a positive performance."
Register for free to continue reading
Registration is a free and easy way to support our truly independent journalism
By registering, you will also enjoy limited access to Premium articles, exclusive newsletters, commenting, and virtual events with our leading journalists
Already have an account? sign in
Register for free to continue reading
Registration is a free and easy way to support our truly independent journalism
By registering, you will also enjoy limited access to Premium articles, exclusive newsletters, commenting, and virtual events with our leading journalists
Already have an account? sign in
Join our new commenting forum
Join thought-provoking conversations, follow other Independent readers and see their replies