Real Madrid: 'Translation error' in Ifab laws saw Sergio Ramos escape penalty to beat Athletic Club
A column in Spanish sports newspaper AS claims that there is an important distinction in the wording of football's laws in its English and Spanish versions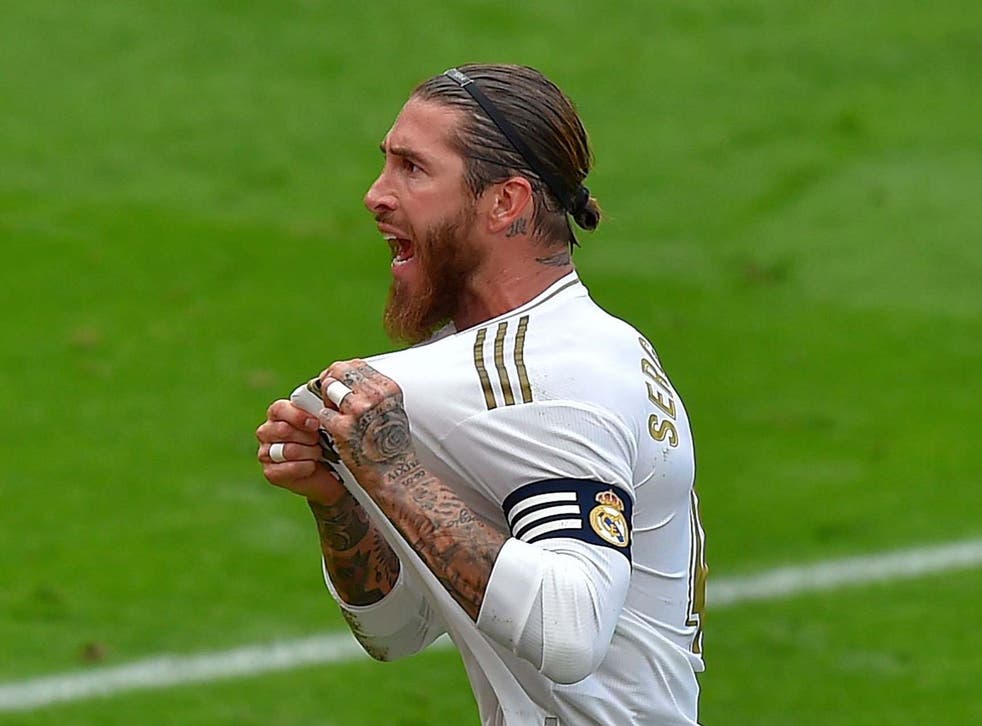 Is a translation error the reason Real Madrid beat Athletic Club on Sunday?
Madrid took another step towards the Liga title with a 1-0 win in Bilbao after Sergio Ramos scored a late penalty. But the game was mired in controversy after Madrid's penalty was awarded by VAR following a stamp by Athletic's Dani Garcia on the foot of Marcelo, while moments later Ramos escaped any punishment for a similar incident when he trod on the foot of Raul Garcia, something which wasn't spotted by VAR.
While Dani Garcia was playing the ball as made his foul on Real Madrid's full-back Marcelo, Ramos's indiscretion was off the ball, perhaps explaining why VAR failed to spot it.
But a column in Spanish sports newspaper AS claims that there is an important distinction in the wording of football's laws, written by Ifab, in its English and Spanish versions. The original English version makes no mention of needing to challenge for the ball in order to commit a foul, writes Spanish journalist Iturralde Gonzalez, but in the Spanish version a line is added which specifies challenging for the ball in order for a foul to have been committed. It is for this reason that VAR chose to act on Dani Garcia's foul, in which an attempt for the ball was made, and not Ramos's later incident off the ball.
"It is almost impossible to accurately translate the true meaning of a rule from its original language," writes Gonzalez. He believes it is this slight miswriting of the rules in Spanish that effectively denied Athletic Club a penalty.
The result leaves Madrid four points clear of Barcelona at the top of La Liga with only four games left to play.
Join our new commenting forum
Join thought-provoking conversations, follow other Independent readers and see their replies