Real Madrid and Atletico transfer ban: Barcelona newspaper contacts Fifa over illegal signings
Catalan newspaper Mundo Deportivo has called for Fifa to impose sanctions after the two Madrid clubs were reportedly found guilty of rule breaches over the transfers of minors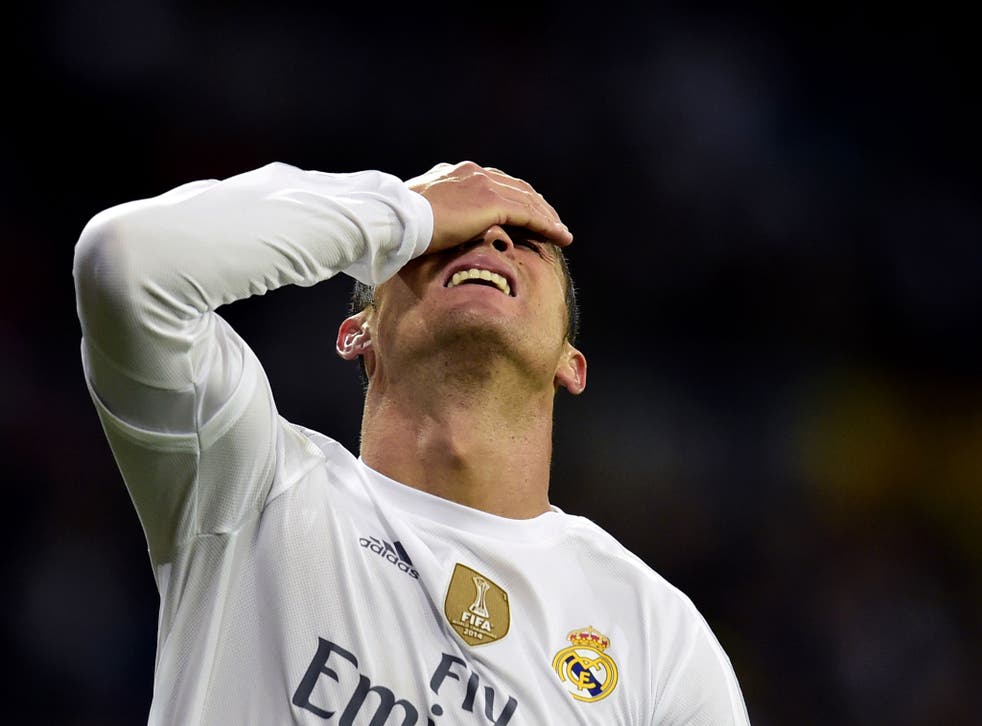 Real Madrid could face a transfer ban for 2016 in its entirety after a Barcelona-based newspaper contacted Fifa to press for sanctions similar to those imposed on the Catalan side when they were found guilty of breaching rules surrounding the signing of minors.
Both Real and Atletico Madrid are said to have already been found guilty of the same charges as Barcelona were last season, but Fifa is yet to impose any sanctions on the La Liga heavyweights despite hitting Barcelona with a transfer embargo for both windows this year.
Mundo Deportivo have now written to Fifa and have asked for an immediate transfer ban to be dished out to both Madrid clubs, meaning they would be unable to sign any players in January as well as next summer – when Real are expected to renew their bid to try and sign Manchester United goalkeeper David De Gea.
Fifa have refused to reveal why they have not handed out sanctions against the clubs, despite reports claiming a decision was made over the rules breaches as far back as July this year. However, it is thought that no one at Fifa is willing to sign off the transfer bans given that president Sepp Blatter is serving a 90-day provisional suspension from the governing body, along with the Uefa president Michel Platini.
The only other man who can sign off on such decision, the general secretary Jerome Valcke, has been put on indefinite leave and relieved of his duties until further notice due to "a series of allegations involving the secretary general."
However, Mundo Deportivo add that Real are doing their best to delay any sanction for as long as possible, and they are pressing Fifa to impose a ban as soon as possible given Barcelona punishment. The Catalan side were able to sign Arda Turan and Aleix Vidal during their ban, but neither are allowed to make their debuts for the club until the embargo expires on 1 January 2016.
It's said that Fifa investigated over 50 transfer of minors at Real and have been found guilty of rule breaches on more than one occasion.
But despite serving the ban this year, Barcelona won a La Liga, Champions League and Copa del Rey treble, and currently lead the Spanish league following the 4-0 El Clasico victory over Real last weekend.
Register for free to continue reading
Registration is a free and easy way to support our truly independent journalism
By registering, you will also enjoy limited access to Premium articles, exclusive newsletters, commenting, and virtual events with our leading journalists
Already have an account? sign in
Register for free to continue reading
Registration is a free and easy way to support our truly independent journalism
By registering, you will also enjoy limited access to Premium articles, exclusive newsletters, commenting, and virtual events with our leading journalists
Already have an account? sign in
Join our new commenting forum
Join thought-provoking conversations, follow other Independent readers and see their replies