Why Real Madrid vs Paris Saint-Germain is a mammoth tie likely to be decided by vivid memories of the past
Tonight's match at the Bernabeu could well be decided by the past. Or, rather, the vivid memories of the past in this competition
Miguel Delaney
Chief Football Writer
Wednesday 14 February 2018 08:23 Comments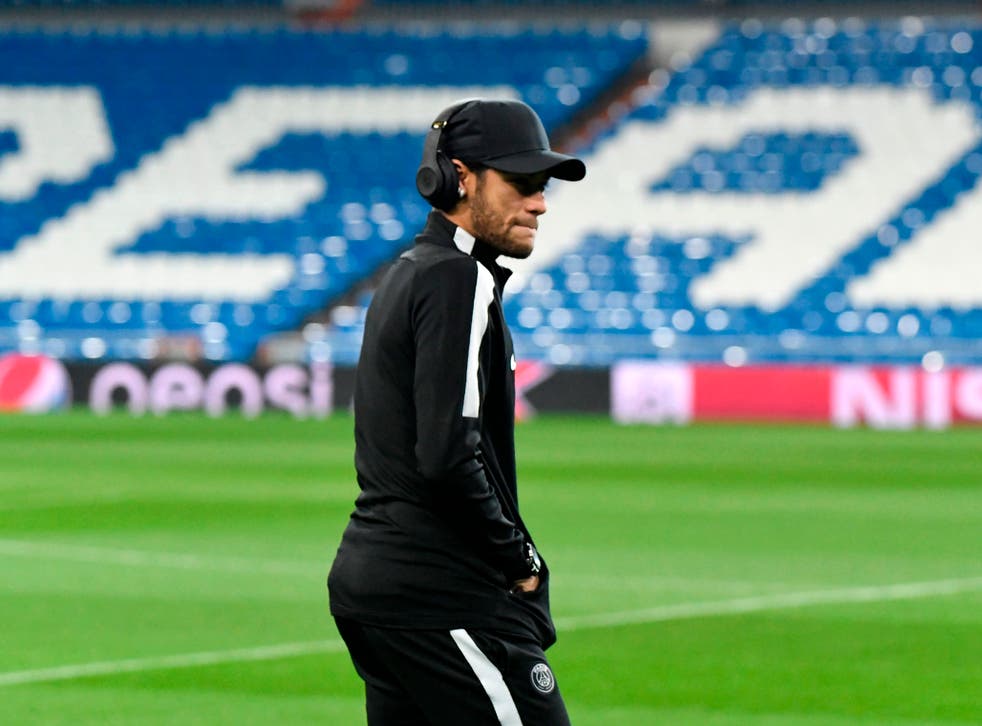 For a tie that brings together so much of the brash money of the modern game, and is being talked up as potentially setting the future landscape of European football as much as the 2017-18 Champions League season, Wednesday night's match at the Bernabeu could well be decided by the past. Or, rather, the vivid memories of the past in this competition.
Real Madrid are a side so emboldened by their historic success in the Champions League that the genuine hope is it reawakens so many of their good players, reminds them of their true level. If that sounds like an intangible Hail Mary notion for a dysfunctional and under-performing side, the pertinent reality is that it has happened too many times in the past for it to be discounted, and in worse seasons for the Spanish champions than this.
Real legend Iker Casillas once spoke of how the very music gave Real "goosebumps", and something "different": "an edge". He would know, having lifted the trophy in seasons when they finished fifth, third and second. There's also then the pure pride that comes with being the defending champions, and so much talk that you are past your best.
Paris Saint-Germain are meanwhile a side so neurotically obsessed with their failures in the Champions League that the genuine fear is they just freeze again. It was a nice little twist in that regard to see so many around the Bernabeu so talk up a Barcelona win, but then who couldn't talk about last season's 6-1 when it comes to Paris Saint-Germain and this competition?
It was naturally the first thing Unai Emery was asked about in his pre-game press conference, and formed the foundation of so many of the questions. Of the little he did say about it before the game, the PSG manager did admit that the "preparation for this match started in Camp Nou".
Scars like those left by last season's elimination don't fade easily, and that is why there is an even greater pressure to this game than just rectifying it. PSG really need to win this tie to prevent a defeat like that becoming an even profound issue. They need this win.
That is the eternal aura of the Champions League, the transformative power of these nights, and that is why it is a competition that so often defies logic at this stage. It is also why absolutely no presumptions can be made on form.
All going normally, a surging PSG should defeat an ailing and tired-looking Real with relative ease, but how can the French side's showboating in Ligue Un feel anyway relevant when they have a defeat as humiliating as last season hanging over them; obscuring everything?
That is one thing that makes the presence of Neymar at PSG all the more important, since he was the most influential Barca player in that match at the Camp Nou, and his signing - as well as that of Kylian Mbappe ahead of Real themselves - represents such a pointed response to that. Real's headline interest in the Brazilian only adds further edge, as does the fact that Neymar is now outperforming the Balllon D'Or holder Cristiano Ronaldo, having made the move to Paris to get out of Leo Messi's shadow.
This is another stage to make a statement, maybe the best possible stage until we actually get to the final in Kiev.
It is the home of the champions, beyond everything else the Bernabeu represents.
Tuesday's Champions League action in pictures

Show all 29
That is also why form should dictate the tactics of the game, if not necessarily the final result. PSG's level of performance does mean Real have more to think about as regards how they set up. It was so conspicuous to hear Zinedine Zidane - a man normally predisposed to the blandest of 'Champions League Weekly' "it is a dream" press conference quotes - speak with a bit more spike when asked whether he would change his formation or man-mark Neymar.
He broke script and attempted to introduce a bit of uncertainty to things. Zidane mischievously and purposely made out there was something big to hide, stating to the press "I'm not going to tell you".
Real's very starting formation will thereby tell a lot, and there are suspicions that one of Gareth Bale or Karim Benzema will be benched for a more restrained approach.
This is just another angle to this ludicrously enriched tie.
Even before we get to their status as defending champions, Real's very status as a club dictates they should attack at home, but that might be precisely the wrong approach. It might play into PSG hands, by giving them the chance to play through them and get an away-goal. It might needlessly make them less nervous.
Given the French side's own status, it might well make sense to keep it tight, so then they feel they have it all to do at home. They would have to do that, meanwhile, with the spectre of both an away goal and last season hanging over them.
This is why they also need to start strong, need to look to quickly expose Real's evident defensive shakiness, and maybe try blow them away.
They will require assertiveness, but Unai Emery didn't really radiate that in the press conference. He just kept diverting the many questions about the 6-1 by talking about "opportunity". Whatever about his team, Emery certainly looks affected by that defeat.
PSG thereby need Neymar and Mbappe to really step up to lift them up, to show the Champions League-winning level a side of this talent should really have. This, after all, means so much more than a relatively easy-gotten win over a spluttering Bayern Munich in the group stage.
This could be the potential key to winning the competition, given what status of team would go out, given what victory would represent.
"You would think this is a semi-final," one of the Real Madrid officials said as they watched so many come to the Bernabeu for this. It may well prove exactly that in everything but name.
Register for free to continue reading
Registration is a free and easy way to support our truly independent journalism
By registering, you will also enjoy limited access to Premium articles, exclusive newsletters, commenting, and virtual events with our leading journalists
Already have an account? sign in
Join our new commenting forum
Join thought-provoking conversations, follow other Independent readers and see their replies