Referee to be backed on Fletcher red card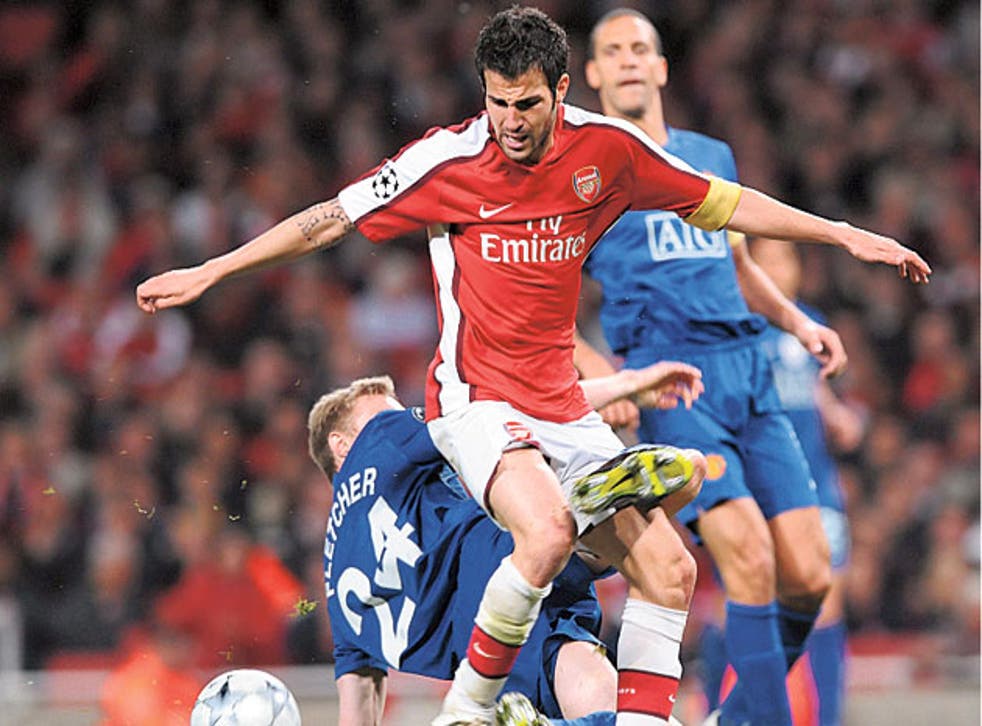 The referee assessor's report into Italian official Roberto Rosetti's performance on Tuesday night is expected to back his decision to dismiss Darren Fletcher, so denying the United midfielder any lingering hopes of taking a place in the European Cup final.
Hugh Dallas is understood to concur with the view that Fletcher found it impossible not to bring Cesc Fabregas to ground as he followed through on his 75th minute challenge at the Emirates, despite having first taken a slight touch on the ball. That, Dallas is believed to feel, left Rosetti with no alternative but to send him off.
Rosetti was unwilling to discuss his decision yet it is not in the Italian refereeing culture to discuss decisions as some British referees are now inclined to do. Manchester United have not made any form of appeal to Uefa over the incident, as they usually might within 24 hours, since Uefa regulations stipulate that, "protests may not be lodged against factual decisions taken by the referee."
Fletcher's only hope of making it to the final would appear to rest on Rosetti recommending in his own report that the red card should be rescinded. But such a turnaround has never happened and United are understood to have no hope that it might do on this occasion. Even if Rosetti were to admit his decision was wrong, the red card would still stand under article 23.04 of Uefa's disciplinary regulations, which only allows red cards to be rescinded for cases of mistaken identity.
'But I got the ball!'
Claims Darren Fletcher should have stayed on the pitch as he got a touch on the ball in tackling Cesc Fabregas are negated by the fact the Scot had to foul the Spaniard first to make contact with the ball. This resulted in a penalty being awarded and referee Roberto Rosetti dismissing Fletcher.
Register for free to continue reading
Registration is a free and easy way to support our truly independent journalism
By registering, you will also enjoy limited access to Premium articles, exclusive newsletters, commenting, and virtual events with our leading journalists
Already have an account? sign in
Register for free to continue reading
Registration is a free and easy way to support our truly independent journalism
By registering, you will also enjoy limited access to Premium articles, exclusive newsletters, commenting, and virtual events with our leading journalists
Already have an account? sign in
Join our new commenting forum
Join thought-provoking conversations, follow other Independent readers and see their replies