Referee Tom Henning Ovrebo admits mistakes in Chelsea's Champions League semi-final with Barcelona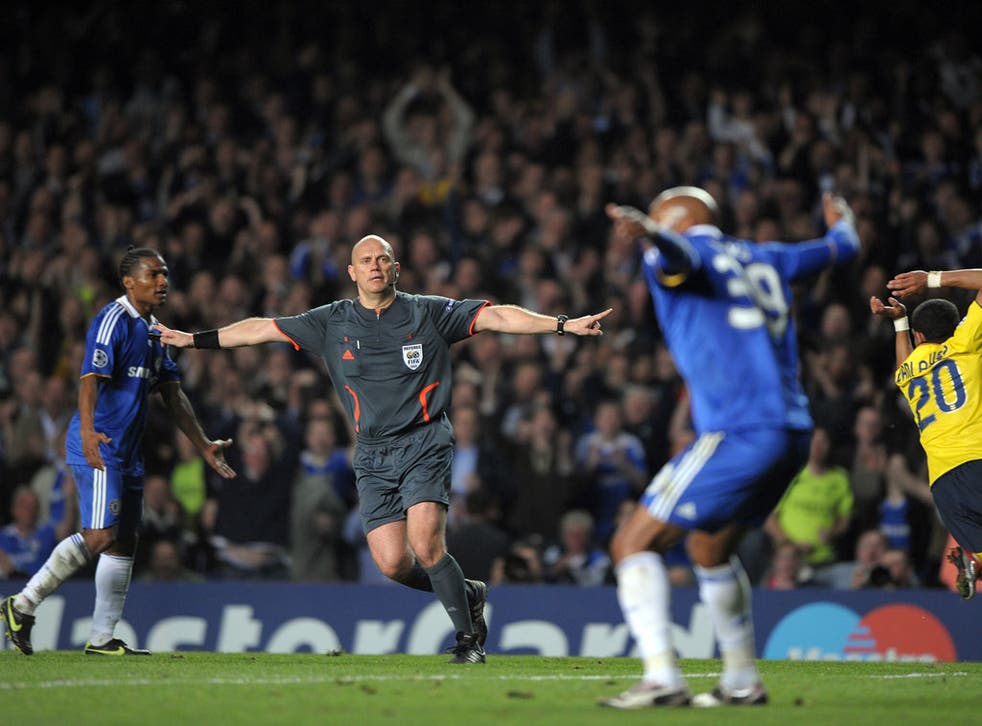 Tom Henning Ovrebo, referee for Chelsea's 2009 Champions League semi-final against Barcelona, has admitted his mistakes cost Chelsea a place in the final and revealed he still receives death threats.
The Norwegian official, who has retired from the international game, turned down four penalty claims during the second-leg tie at Stamford Bridge and Chelsea lost on away goals courtesy of Andres Iniesta's injury-time strike.
Ovrebo told the Times: "I still get a few death threats but they go straight into the garbage box.
"I don't take them seriously although sometimes I wonder about the people who send them.
"Just yesterday I got an email from a Chelsea fan saying he wanted to kill me and my family."
Of his performance in the semi-final three years ago, he added: "Everyone who knows the laws of the game knows I should have done things differently, but that's the life of a referee."
PA
Join our new commenting forum
Join thought-provoking conversations, follow other Independent readers and see their replies