Maurizio Sarri discusses Eden Hazard and own future with Chelsea after Europa League final win
Rob Green celebrates Chelsea's Europa League win in full goalkeeper kit – despite not playing all season
Green has become something of a cult figure at Chelsea this season
Rob Green channelled the spirit of John Terry on Wednesday night as he celebrating Chelsea's Europa League triumph wearing full goalkeeper kit, despite not being part of the team, matchday squad or even registered to play in the competition.
Green has become something of a cult figure at Chelsea this season, earning a popular status in the dressing room despite not played a single minute of football.
The 39-year-old goalkeeper is behind both No 1 Kepa Arrizabalaga and the Argentinian veteran Willy Caballero in the pecking order, and youngsters Jamie Cumming and Marcin Bulka were named in Chelsea's Europa League squad ahead of him.
But none of that stopped Green from donning the full luminous Chelsea goalkeeper's jersey and joining enthusiastically in the team's celebrations like he'd pulled off a miraculous penalty save in the dying moments, after Chelsea beat Arsenal 4-1 in Baku.
Green was one of the first to be handed the trophy, even before his manager Maurizio Sarri, and his team-mates seemed to revel in the moment as he lifted it above his head.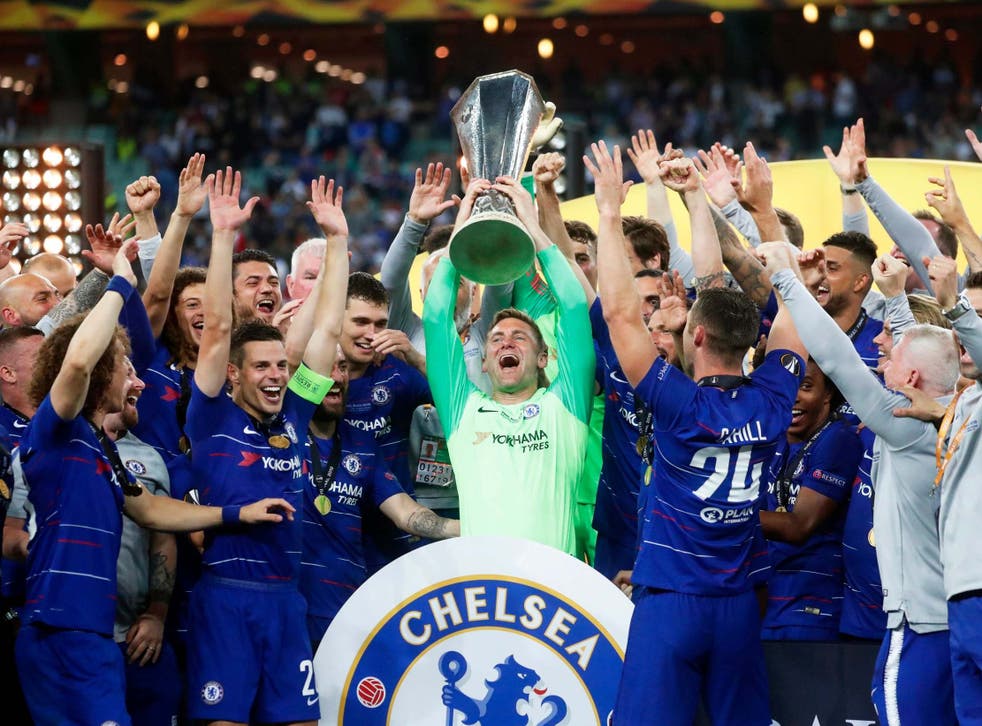 Terry famously took to the pitch after Chelsea won the 2011-12 Champions League final against Bayern Munich dressed in full home strip, despite having been suspended for the final, and was widely ridiculed after he took centre stage to collect the trophy.
Join our new commenting forum
Join thought-provoking conversations, follow other Independent readers and see their replies