Robert Lewandowski angry at Bayern Munich teammates for not helping him win Germany's top goal-scorer award
The Bayern striker thinks his teammates could have done more to help him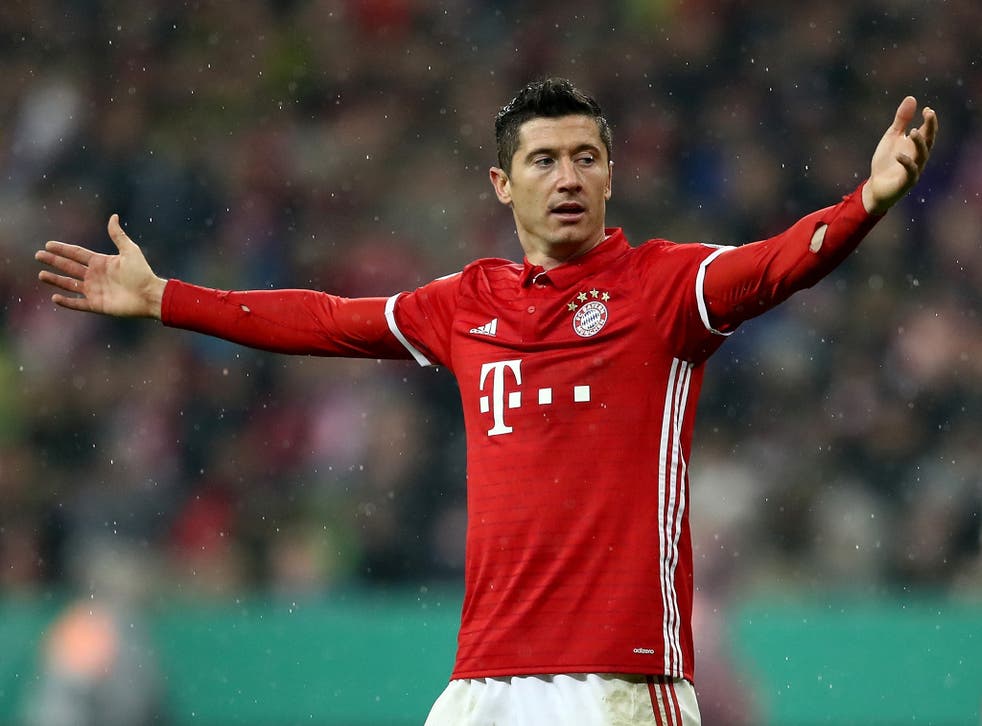 A disappointed Robert Lewandowski has accused his Bayern Munich teammates of letting him down, after he was beaten to the Bundesliga's top goal-scorer award by Borussia Dortmund's Pierre-Emerick Aubameyang on the final day of the season.
The Poland international hit a personal best 43 goals in all competitions this season, but that wasn't enough for him to win Kicker's prestigious Torjagerkanone prize, awarded to the player with the most Bundesliga goals.
Lewandowski was the league's top scorer heading into the final weekend of the season, but failed to score in Bayern's 4-1 victory over mid-table Freiburg.
Aubameyang meanwhile scored a brace as Dortmund beat Werder Bremen 4-3 to finish the season with 31 league goals – one more than Lewandowski managed.
And speaking while on international duty with Poland, Lewandowski has suggested his teammates should feel disappointed in themselves for letting him down.
"It doesn't hurt anymore, but it did at first," he replied when asked about missing out on the award.
"Maybe because I wasn't completely satisfied with the way my team helped me. Immediately after the last game, I felt anger. I was disappointed with my team. That was the feeling I had."
Lewandoski has won the award twice before, once in the 2013/14 season when he scored 20 goals for Dortmund and again in the 2015/16 season, when he hit the back of the net 30 times.
Aubameyang had not won the award before, and his tally of 31 goals in one league season is the most scored by a player since the 1972/73 season, when Gerd Müller scored 36 times for Bayern Munich.
Register for free to continue reading
Registration is a free and easy way to support our truly independent journalism
By registering, you will also enjoy limited access to Premium articles, exclusive newsletters, commenting, and virtual events with our leading journalists
Already have an account? sign in
Register for free to continue reading
Registration is a free and easy way to support our truly independent journalism
By registering, you will also enjoy limited access to Premium articles, exclusive newsletters, commenting, and virtual events with our leading journalists
Already have an account? sign in
Join our new commenting forum
Join thought-provoking conversations, follow other Independent readers and see their replies