Russia doping scandal: Why is Uefa ignoring the stench and allowing Russian clubs a place in European competitions?
Given that there are only 16 teams in the Russian Premier League, that means there is a high probability that one of the clubs has a doper in the ranks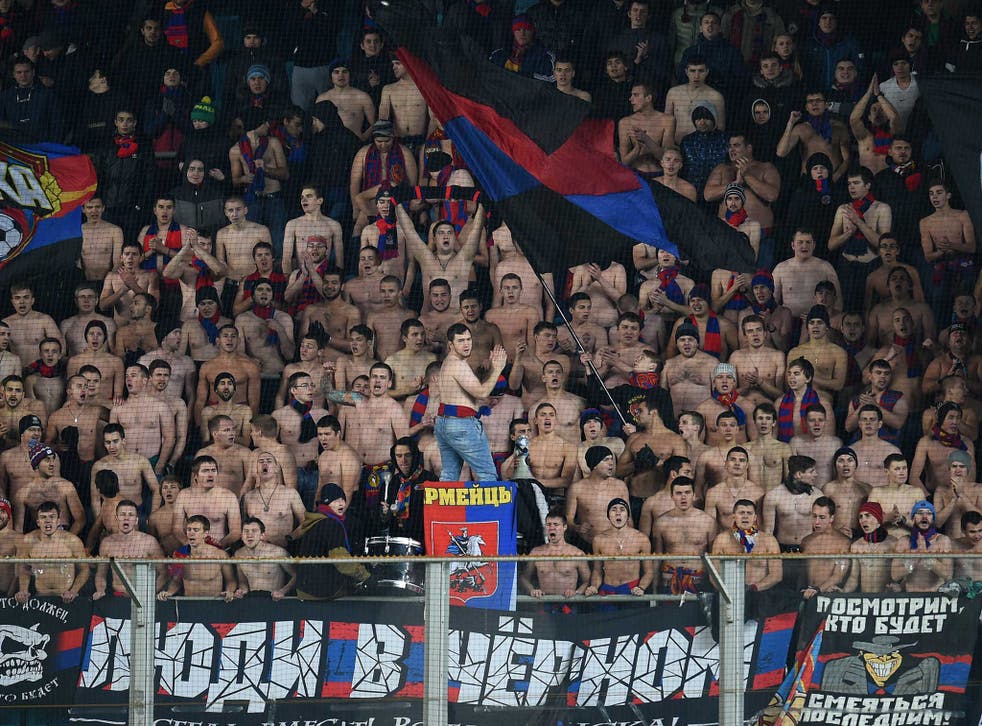 A pariah nation has cheated in "a vast majority" of winter and summer and sports with its finely honed doping systems and if that is not enough cause for blazing fury then how will supporters of Leicester City, Arsenal, Tottenham, Manchester City, Manchester United and West Ham feel about the fact that their team may very be competing against a Russian club side which has doped its way to success, when the dark nights set in?
It has almost gone without notice that Monday's McLaren report which exposed the state-sponsored cheating directed by Vladimir Putin concluded "beyond reasonable doubt" that the so-called Russian 'Minister for Sport' Vitaly Mutko personally intervened to cover up a doping case involving at least one foreign footballer in the Russian Premier League. An additional 11 positive tests of Russian football players were made to disappear in a state-sponsored doping program from 2011 to 2015.
This is the league whose reigning champions CSKA Moscow will play in next season's Champions League group stage and whose runners-up Rostov enter at the third qualifying round stage, with Zenit St Petersburg, Krasnodar and Spartak Moscow all in the Europa League qualifiers.
Given that there are only 16 teams in the Russian Premier League, that means there is a fairly high probability that one of the clubs who may be arriving at a stadium near you in UEFA's competitions this autumn may has had a doper in the ranks.
It is certainly reasonable to feel suspicion about the possibility of dopers at Zenit St Petersburg – who finished the 2015/16 season third in the league and will therefore enter the Europa League at the third qualifying round stage. Why? Because Mutko – who was named 21 times in the McLaren report – is a former president of that club. If one of his team's players had doped to improve performance then Mutko, a man McLean shows to be intimately acquainted with the sample switching mechanisms, was perfect for the ranks.
You imagine, of course, that the sanctity of the UEFA Champions League and the UEFA Europa League, with their grand array of corporate sponsors who want to be attached to something shiny and sacrosanct – Russian state-owned energy firm Gazprom, Heineken, Mastercard, Nissan, Pepsi Cola, Sony and Unicredit – would want to move heaven and earth to be sure that the players standing in front of the logos doing post match interviews have not doped in the past. You think that UEFA would want to put the doping equivalent on the next available flight from Nyon to Moscow.
But as of last night, there had been no suggestion from the governing body that it would investigate Mutko or Russian clubs in its competitions. His face still grins out from the UEFA website on the page dedicated to members of its executive committee. His marine engineering degree and previous UEFA sinecures are - ironically - listed in a biographical piece which sits next to UEFA's "Eleven values", the first of which is "Football First." Mutko is also still a member of the FIFA Council, president of the Russian Football Union and President of the Organising Committee of the 2018 World Cup. Fully 21 mentions in that report and yet all of his sinecures remain intact.
The nearest we have got to a sense of football getting up off its fat backside and deciding to be curious and investigate was the mealy-mouthed nothingness which masqueraded as a FIFA ethics committee statement. "The investigatory committee… takes note of the publication of the report ad will examine it thoroughly. If the report reveals violations of the FIFA code of ethics…"
This is the flim-flam which has been polluted the airwaves ever since McLean's evisceration of Putin, Mutko and every other calculating Russian cheat, 48 hours ago. The world has been bending over backwards to exercise restraint and fairness when the only way the Russians exercised themselves was in working out how to unscrew the urine sample bottles without anyone knowing. The one member of the IOC executive committee who looked capable of fighting the good fight in barring all Russians from Rio – Wada's Sir Craig Reedie – actually stepped aside because of a "conflict of interest."
Today is the day when the world looks to the IOC to sweep away all of the piffle about due process and deference to the Court of Arbitration on Sport and to implement with immediate effect a decree excluding every Russia athlete from the Rio de Janeiro Olympics. And it is the day when the world looks to UEFA to tell whichever Russian club feels like rocking up at a football ground in countries with a civil respect for fairness and ethics in sport: "You do not belong in our Champions League."
Join our new commenting forum
Join thought-provoking conversations, follow other Independent readers and see their replies