Sergio Ramos dive: Real Madrid defender trolled on Twitter after hilarious play acting
The defender was seeking a penalty in his side's Champions League win over Shakhtar Donetsk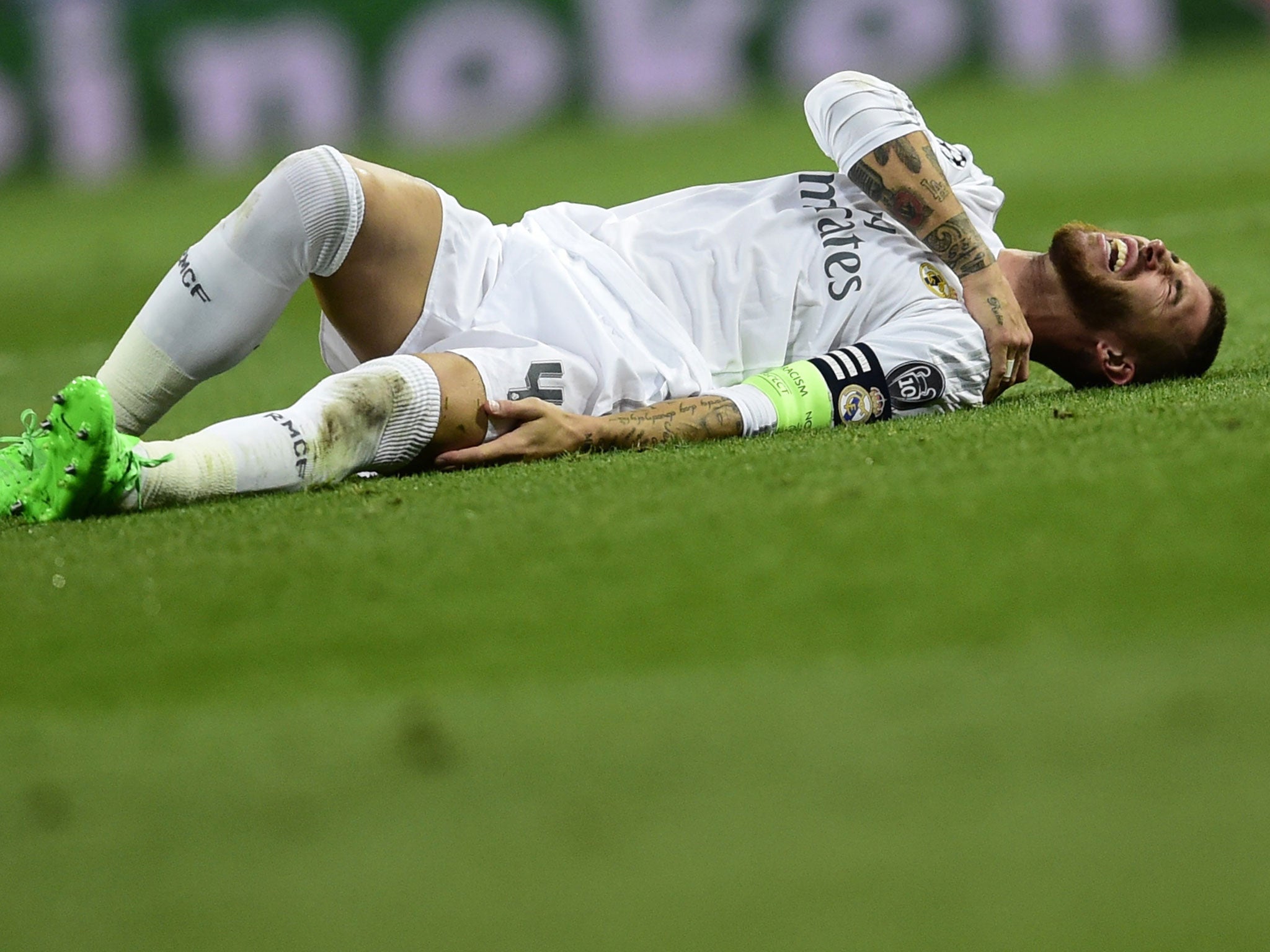 Sergio Ramos has been panned for his grotesque moment of simulation during last night's Champions League action.
The Real Madrid defender, who was one of Manchester United's top summer targets before he signed a new deal at the Bernabeu, took a theatric tumble in the box during his side's 4-0 win over Shakhtar Donetsk.
His preposterous play acting is unlikely to see him become a target of Hollywood directors, with the referee waving away his claims for a penalty.
The only thing farcical Ramos got was a pasting on Twitter after the comical incident, which you can see below...
Here are some of the best reactions to the dive...
Cristiano Ronaldo continued his impressive run by scoring a hat trick in the 4-0 Group A win, with Karim Benzema scoring the other goal.
Join our commenting forum
Join thought-provoking conversations, follow other Independent readers and see their replies