Serie B introduces 'green cards' to promote good behaviour, fair play and sportsmanship
The scheme is designed to promote fair play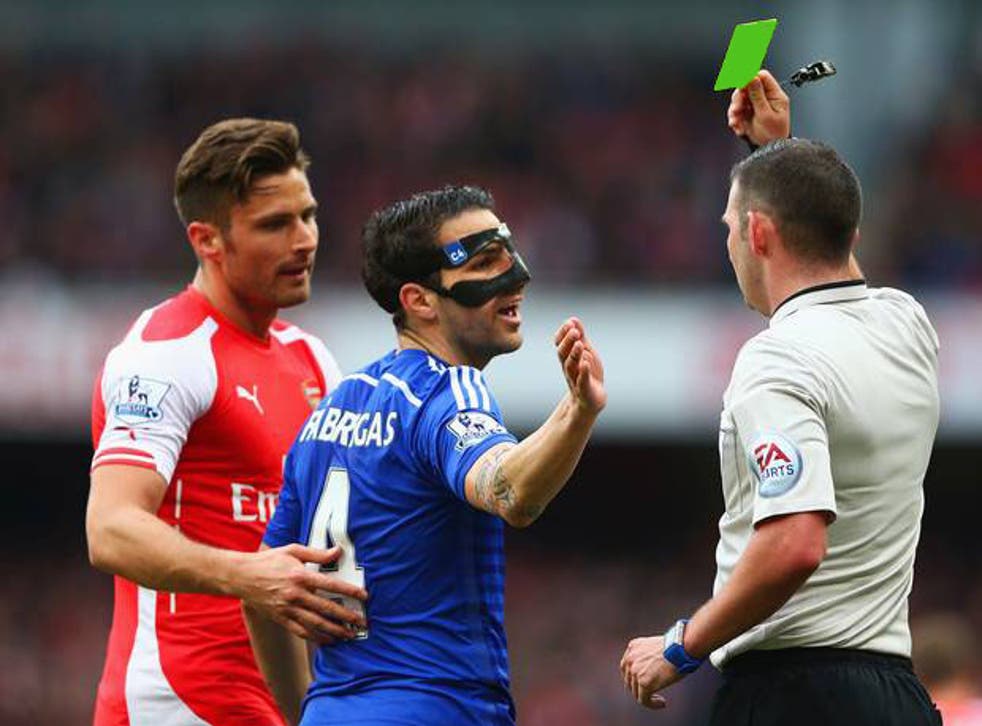 Serie B has announced it used give referees a new 'green card' to help promote sportsmanship and fair play.
According to Italian newspaper La Stampa, the new card, which has already been trialled at youth levels in Italy, will be used as a type of 'credit'.
It will be issued to players who roll the ball out of play when an opponent is injured, help the referee to make a correct decision and even those who own up to diving.
Champions League draw in full

Show all 32
There is no tangible 'reward' or benefit to receiving a green card, although a record of the fairest and most sportsmanlike players will be kept during the course of the season.
Although the incentive is unclear, officials believe anything which endorses 'acts of virtue' on the pitch is a good thing.
The scheme, which was devised following a Uefa directive designed to promote fair play, will be spread to other professional divisions if it proves to be successful in the Italian second division.
The Independent has launched a new football app! Live scores, in-game stats, breaking news, videos and push notifications are just some of the many features. Use the links below to download and get more from Indy Football...
iPhone
http://ind.pn/iphonefootball
iPad
http://ind.pn/ipadfootball
Join our new commenting forum
Join thought-provoking conversations, follow other Independent readers and see their replies