Sevilla manager Eduardo Berizzo to undergo prostate surgery on Tuesday after cancer diagnosis
It is not yet known when he will return to the dugout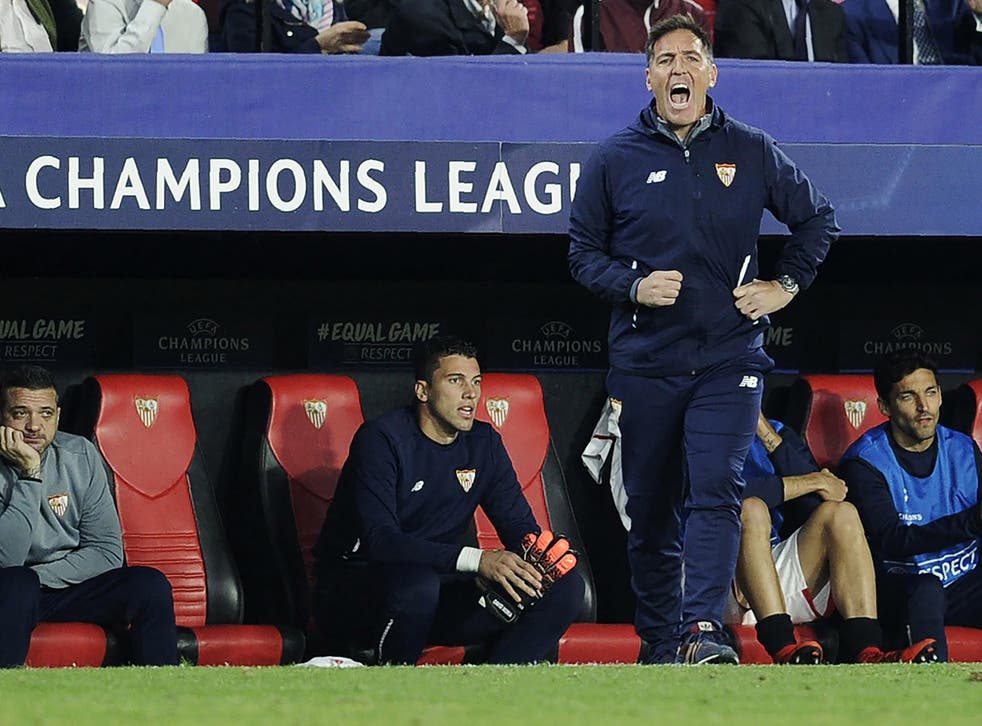 Sevilla head coach Eduardo Berizzo will undergo surgery on Tuesday following his cancer diagnosis earlier this month.
Berizzo has prostate cancer and made his condition public last week when it was revealed that his told his players of his diagnosis at half-time when 3-0 down to Liverpool, inspiring a 3-3 comeback in the second half.
Assistant manager Ernesto Marcucci will take charge of the La Liga side in Berizzo's absence with the club saying the 48-year-old's return to the dugout will depend on his recovery after the operation.
Speaking on Saturday he said: "I don't like being the focus of attention.
"In my job, the players are the most important ones but I thank them for that gesture of support and for showing faith in their coach.
"I'm grateful to Pizarro for focusing the attention on me but this second half was so exciting for me as a football fanatic, I had my heart in my mouth.
"I'll be at the game tomorrow like I am at every game, and next week I will put all my attention towards solving this problem. I don't like to talk about myself or play the victim."
Berizzo is in the midst of his first season as Sevilla head coach after joining on a two-year deal in the summer following three years at Celta Vigo.
Join our new commenting forum
Join thought-provoking conversations, follow other Independent readers and see their replies